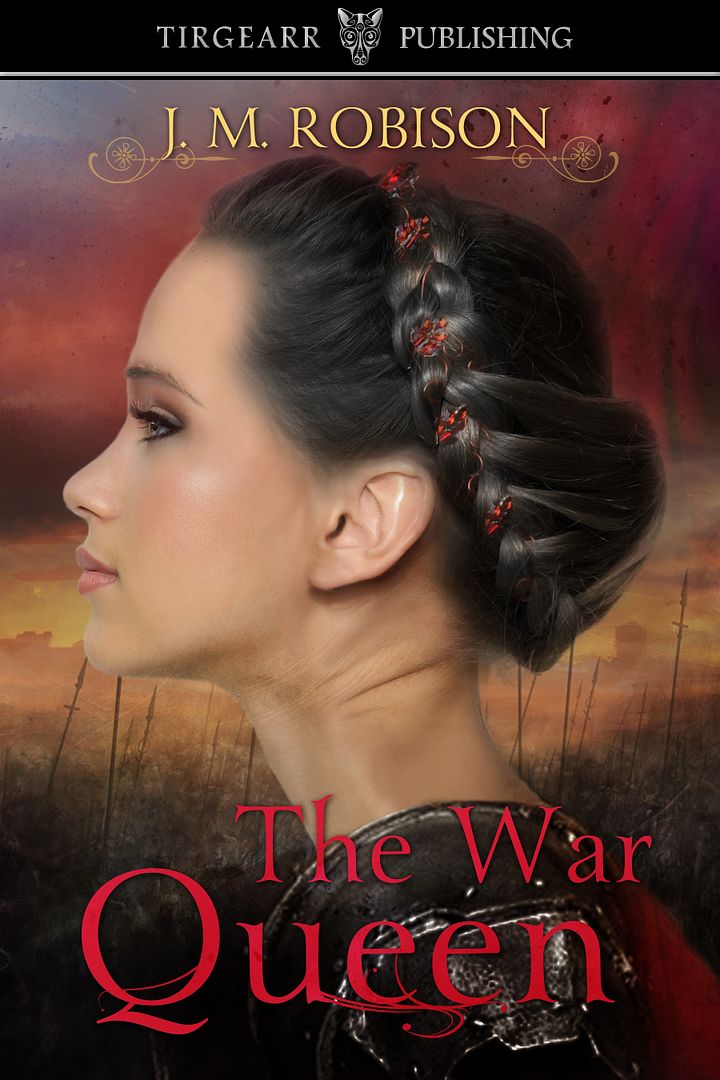 Publisher: Tirgearr Publishing
300 years ago, the people dethroned their king and queen to prevent another tyranny. Now instead, the people nominate a State Head every three years and Altarn is the first female to hold the position. She's used to tolerating the biases of men but Kaelin, the State Head of his territory, has declared her incompetent and has even, according to Altarn, threatened to steal her land – she believes he wants to make himself king. Believing she must "dethrone" Kaelin, Altarn rides to her last ally to ask for aid in the war against Kaelin she knows is coming. But in her absence an army launches an attack… and it's not Kaelin's.
Taking advantage of the startling situation, Kaelin kidnaps Altarn so he can take her land without her in the way. Soon realizing he needs her help to fight this army instead, he releases her and, since Altarn's army is too small to win the war alone, she is forced to accept his help, but payment for his help will be her land. No one believes Kaelin is secretly trying to make himself king, so after the battle is won, alone in her knowledge and lacking allies, Altarn must become the War Queen of legend to dethrone another king… though she unexpectedly dethrones his heart instead.
Interview
Is There a Message in Your Novel That You Want Readers to Grasp?
The War Queen features a female, Altarn, in the highest position of political power one can reach in my fantasy story. Having a female in this position is a new concept, one that is met with bias and distrust from her people and those who are supposed to be working beside her. This likely feels familiar, because real-life females have been facing this since time began – we want to be "equal" per se, to our male counterparts. However, Altarn does not demand respect, she earns it, and by the end of the book another female is elected to hold the same political position because her people realize, "Females are awesome!"
What I want my readers to grasp in this novel, especial my female readers, is, yes, if you want to become "equal", do not do it by being disrespectful and demanding. The feminists culture today have a good idea, however, I find them to be disrespectful and demanding to the males they are trying to be equal with in order to shoulder their way into their ranks.
I think disrespect happens because feminists don't know how else to get it done. I have the answer, proven because I'm a female and in the U.S. Army (a male-dominated job) AND I'm a Deputy Sheriff aka police officer (a male dominated job). I'm treated with respect by my male co-workers at both these jobs. I've never in my 12 years had an issue with "equality" because, you got it, I earn it by respecting them. What you give is what you get. I asked a male soldier once what he thought of having females in combat beside him. "I don't care," he said, "so long as the female can DO the job required of them." And that's the thing, a lot of females who want the same respect CAN'T or WON'T do the job, but they still want to be equal. What?
Just as Altarn earns her respect by proving herself in battle, I want my readers to know that if they are respectful – and earn it by their actions, not demands – they will find the equality they want.
Is there anything you find particularly challenging in your writing?
Not writing when I want to.
How many books have you written and which is your favorite?
I've completed 8 books. Gosh, picking a favorite is like picking a favorite child. Probably the 4th book in my Lost Gods series because there is a battle scene I'm freaking in love with. One character plays a fiddle and commands the ocean to flood the castle he's standing on, another character kills a dragon by cutting in through it's stomach and climbing inside of it, and a husband gets his revenge by killing the man who held his wife and three daughters captive for three years. Lots going on. I love it.
If You had the chance to cast your main character from

Hollywood

today, who would you pick and why?
Eva Green to play Altarn in The War Queen. Altarn has a military background and in a political position that has no room for her to "act" pretty, which is what I see far too often in female actors today. Eve Green doesn't act pretty. She acts in a militaristic manner with firm resolve – just like Altarn.
When did you begin writing?
I was six when I wrote my first story. I still have it.
How long did it take to complete your first book?
About a month. It was only 98 pages long. Wrote it when I was 15.
Did you have an author who inspired you to become a writer?
I was inspired by my big sister who wrote stories. I wanted to be just like her. She's not a writer anymore. She paints professionally now.
What is your favorite part of the writing process?
The creating. I get a sort of God-complex when I write. I create worlds and give birth to characters. I also kill them depending on my fancy. The whole process has a euphoric feel.
Describe your latest book in 4 words.
Wife kidnapped. Holy revenge.
Can you share a little bit about your current work or what is in the future for your writing?
My next book I hope for publication is The Last Wizard, a YA historical fantasy based on Victorian Era England. A wizard from the Middle Ages is imprisoned for 324 years until he's rescued by a girl from Victorian Era England. She helps him get his magic amulet back, except this incites rage from those who had kept the amulet for themselves, and they want it back. Further, the church preaches magic is evil, so they're on the hunt for the wizard, too, and the wizard is running out of places to hide.
Right now, the full manuscript is in the hands of a literary agent. If she likes it, she'll represent me for publication. I've written a total of 8 novels, with more to come, so if I publish one book a year or every 6 months, I'll be sitting pretty straight to have a solid writing career. I seek traditional publication only. Self-publishing is not for me.
J.M. Robison is a fantasy historian who chronicles the events which force heroes to reveal their mistakes, lead rebellions to dethrone tyranny, and unearth ancient secrets to free the oppressed. Having joined the U.S. Army at 17 with a deployment to Afghanistan and Romania, and currently working as a Deputy Sheriff, J.M. Robison has seen a lot of people and been to a lot of places; the evidence of which frequently bleeds into her writing. She loves and uses essential oils. She makes her own shampoo, lotions, laundry soap, face wash, and toothpaste.