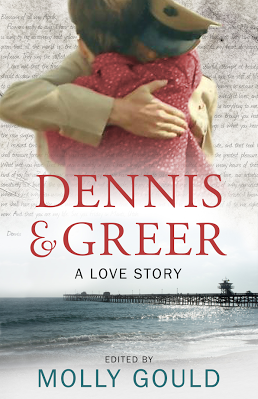 Date Published:
October 3, 2017
Publisher: Belle Reve Press
Dennis and Greer is a nonfiction love story in letters and journals between 2 college students during the Vietnam era. (This is nonfiction that reads like fiction)
A true story that encapsulates the horrors of war and the innocence of young love.
Buried in a trunk for fifty years, this long-forgotten tale, told through letters and journals from the war-torn Vietnam era, has been resurrected.
College students, Dennis and Greer, met and felt a spark just before moving to different states. Their witty correspondence through letters conjured a desire to meet again, but Dennis tried to keep his distance; duty is more important than love.
As the two embarked on their journey into adulthood and navigated their relationship against the backdrop of war, they were writing a love story that will span the test of time.
Interview
Is There a Message in Your Novel That You Want Readers to Grasp?
Yes! To enjoy the beauties in life and keep your relationships sweet.
Is there anything you find particularly challenging in your writing?
Following all of the "rules" for writing.
How many books have you written and which is your favorite?
Dennis and Greer is my 1st published work and I love it!
If You had the chance to cast your main character from

Hollywood

today, who would you pick and why?
Dennis King: Nick Robibnson
Greer DeWitt: Alexa Davalos (she's too old to play Greer but she looks just like her!)
When did you begin writing?
When I was 4. My mother would bind books together with yarn—I would recite stories to her while she transcribed.
How long did it take to complete your first book?
2 years.
Did you have an author who inspired you to become a writer?
I would say that my love for reading books inspired me.
What is your favorite part of the writing process?
When you know you've written the concept your brain imagined.
Describe your latest book in 4 words.
A nonfiction historical romance
Can you share a little bit about your current work or what is in the future for your writing?
Right now I am working on writing a true love story from the 1800s of a rough cowboy and a singing, guitar playing, sassy girl.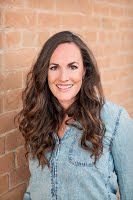 ASU graduate, Molly Gould, lived in the wilderness for 28 days when she was 16 years old (she's your go-to-girl in the zombie apocalypse). She now confines herself indoors with the AC full-blast in her sunny sate of AZ. Occasionally, she'll brave the scorching heat with her husband and four children.
When Molly inherited a treasure of vintage journals and letters, she was swept away by the love story contained within those writings. She couldn't keep Dennis and Greer to herself, so she began transcribing and Dennis and Greer was born.