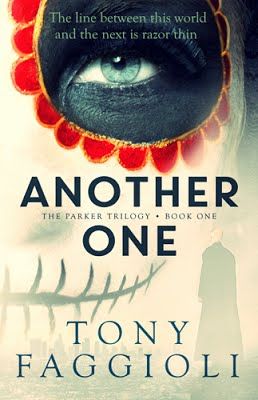 Date Published:
Nov 30th, 2017
Publisher: Atticus Creative, Inc.

Detective Evan Parker is being haunted by the past. After two tours in the Afghanistan War, he thought the horrors that he witnessed there were behind him. But the death of his partner has now opened a dark hole of memories that are threatening to swallow Parker alive. Desperate to maintain his grip, he focuses on the last unsolved case his partner left behind: the brutal murder of Hymie Villarosa.
Father Bernardino Soltera is being destroyed by the present. After ministering to the gang ridden streets of East L.A. for over twenty years, he's unable to see past the pain and suffering that drugs and violence have wreaked on his neighborhood; he's ready to give up. But when a young girl confesses that she's pregnant and her boyfriend will hurt her if she doesn't get an abortion? Father Soltera decides to make one more stand.
Hector Villarosa is being mocked by the future. After being released from jail he discovers the love of his life is with another man. As the leader of his gang, losing face could mean losing his life, and the fact that detectives are now asking questions about the death of Hector's cousin, Hymie, isn't helping. But Hector's bigger problem is the demon that has followed him out of jail and on to the mean streets of East L.A.
Three men, one neighborhood. All about to discover that the veil between this world and the next is razor thin.
Interview
Is There a Message in Your Novel That You Want Readers to Grasp?
In a nutshell? There's more to this life, and ourselves, than we are often willing to admit.
Is there anything you find particularly challenging in your writing?
Fending off outside distractions from throwing me off of my weekly word count goals.
How many books have you written and which is your favorite?
I have written six now: The Fasano Trilogy (One In A Million, A Million to One and One Plus One), The Snow Globe (a standalone, psychological thriller) and The Parker Trilogy (Another One, One Way or Another, which releases June 17th, and One Gray Day (releasing in December).
As for my favorite? Oh, boy. That's a question my 11-year-old daughter has asked me so many times. I'll tell you what I've told her: my books are like my other children. I don't have favorites. In truth, though, it is possible to like each one for equally special reasons. Kyle Fasano, from The Fasano Trilogy, will always be the character through which I really studied infidelity and its impact on a person both mentally and spiritually. Maggie Kincaid, from The Snow Globe, will always be my first literary love. And Detective Evan Parker, from The Parker Trilogy, has become a force unto himself that I never expected and that's been very cool.
If You had the chance to cast your main character from

Hollywood

today, who would you pick and why?
Again, I'm going to be a coward and dodge this question, as I know for a fact that a) the vast majority of my readers are female and
b) the vast majority of them have differing opinions on who should play Parker and I will get some emails letting me have it if I name the wrong man! lol
But I will say who I have always thought would be the PERFECT person to play the role of Detective Napoleon Villa (who trained Parker in the first trilogy and is his partner – of sorts – in Another One). Benecio del Toro. Hands down. I would be overjoyed to see him play Napoleon on the big screen.
When did you begin writing?
5th Grade.
How long did it take to complete your first book?
The original version of The Snow Globe was my first crack at writing a novel. It came in at a bloated 110,000 words and it took me a year to write it.
Did you have an author who inspired you to become a writer?
What is your favorite part of the writing process?
The creative flow, especially when it is roaring. I get into such a zone that I'm barely even on this planet.
Describe your latest book in 4 words.
Exciting and heart wrenching.
Can you share a little bit about your current work or what is in the future for your writing?
I just finished One Way or Another, Book 2 of The Parker Trilogy. At the end of Another One, Book 1, the table was set for so much to happen and it definitely does, on all fronts. It was a blast to write and my editor, proofreader and beta readers all loved it. I hope you do too!
I've now begun to write One Gray Day, Book 3.
About the Author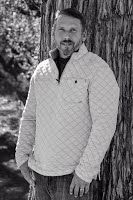 Tony Faggioli was born in Pittsburgh, Pennsylvania, and raised in Los Angeles, California. He graduated from the University of Southern California, where he majored in Public Administration and interned in Washington, D.C. at The White House. After college, he transitioned to corporate America before deciding to start his own business. One day, he realized that nothing brought him anywhere near the amount of joy as the writing he did from grade school through high school. So, at age 35, he decided to rekindle his passion. Since then he's written five novels (listed below) and begun his sixth. He's a happily married father of two kids, two dogs and a pretty awesome goldfish.