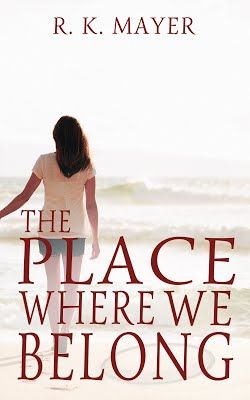 General Literary Fiction /Self-Help Fiction
Date Published:
March, 2018
Why is starting over so complicated? After an amicable divorce, Tamara is ready to move on. She has loving friends, a meaningful job and a comfortable life. And yet, while everything seems to be in its correct place, she has the distinct feeling that nothing is as it should be. Feeling like she is losing control, Tamara struggles to answer a really difficult question: what does she really want? The Place Where We Belong is a novel about self-acceptance, belonging, friendship and love.
Interview
Is There a Message in Your Novel That You Want Readers to Grasp?
The theme of 'belonging' and 'fitting in' is very prevalent throughout the novel. From the main character Tamara's sense that she is different and somehow that is not OK

– to her work with troubled youths, who need help to find their place in society. I really want to send the message home that there is a place for everyone, no matter what our personal circumstances are, and no matter how different we feel. Feeling excluded and at odds with others, is more normative than we think. It is important to openly communicate these issues and to surround ourselves with people who accept us and what we bring to the table.
Is there anything you find particularly challenging in your writing?
In this particular novel I found myself very conscious of the multi-cultural flavor. Given the fact that the story is set in Tel Aviv, there were times when I found myself describing particular sights, sounds and local tendencies. This style of writing really heightened my awareness of the fact that I am writing as an expat and not as a born and bred local. I wonder how this particular aspect of the writing might have been handled differently by another home-grown writer.
How many books have you written and which is your favorite?
I have written five books and published two of them. My first book "The Perfection of the Glass Lemons" will always have a special place for me, because it was my first and because it was such a spontaneous outpouring of creativity. But, I really enjoyed writing "The Place Where We Belong" because I feel like it has themes that resonate and need to be spoken about. One of my beta readers called me crying after she read the first version. Her daughter had been severely bullied at school and the parts of the novel that deal with both the victims and the bullies themselves had really struck a chord with her. I can't really decide which is my favorite. They are so different.
If You had the chance to cast your main character from

Hollywood

today, who would you pick and why?
Tough question. Tamara is complex. She is strong, but at the same time she is really fragile. She has many moments of despair, but she is also trying really hard to deal with her issues. Emmy Rossum comes to mind.
When did you begin writing?
I began writing almost two years ago. I had left this job working for a global software company and was planning on transitioning to something similar. In the interim period, a friend of mine invited me to do the NaNoWriMo challenge with her. I began the challenge with very little expectations, and landed up writing my first novel. It was an amazing experience, and I immediately buckled down and began writing my next novel. I was hooked. I never did apply for any other corporate job.
How long did it take to complete your first book?
My first novel took one month to write, eight weeks to complete, and several more months to publish.
Did you have an author who inspired you to become a writer?
I have always loved writing. I am also a very avid reader. I kind of stumbled into the profession quite incidentally, so I cannot profess that it was always at the back of my mind, or that someone in particular inspired me. In general, I am inspired by all people who channel their creativity professionally. In retrospect, I feel that that was missing for me all those years in the corporate world. Not that corporate is devoid of creativity, but it is channeled through distinct and focused channels. I love the fact that I now have carte blanche to make something up from start to finish.
What is your favorite part of the writing process?
I really love getting to know my characters: building a world around them, figuring out their likes, dislikes, quirks and eccentricities. There is a certain moment when your character reacts to a given situation, and you find yourself thinking: that was such a 'Tamara' reaction. At that moment, as a writer, you realize that what you have done is working. It is a great feeling.
Describe your latest book in 4 words.
meaningful, universal, human, transformation
Can you share a little bit about your current work or what is in the future for your writing?
I am currently working on a novel about a fictitious neighborhood. The novel tells the story of each of the neighbors and their interactions with one another. It is a complex and compelling story, which begs the question: how well do we really know anyone?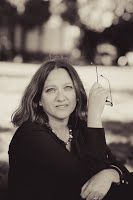 R. K. Mayer was born in Cape Town, South Africa. She has been a teacher, a technical writer and a product manager. Her most short-lived job was in a clothes shop, where she lasted a grand total of two and a half hours. Her last "real job" was being a manager of some wonderful people across the globe, as well as being a lead and advocate for digital transformation in the software industry. Since leaving the corporate world, she is now a Change Management consultant, blogger, novelist and a serial volunteer in her community. In her novels, R. K. Mayer combines her understanding and perspective about how people are affected by change, and her love for storytelling.
R. K. Mayer lives in Israel with her husband and three children. Her latest novel is "The Place Where We Belong." Her first published novel was: "The Perfection of the Glass Lemons."