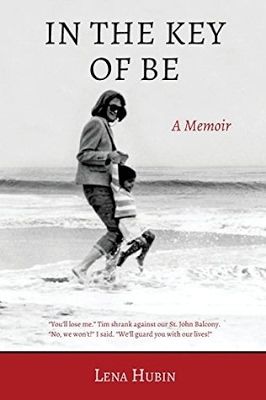 Date Published
: April 2, 2018
Publisher: Chatnoir Press
Lena Hubin is a straight-A college senior when she lands in a psych ward. After her release, psychotherapy, illicit drugs, and sex distract her from her chronic anxiety--but none yields lasting relief. Despite teaching abroad, marrying, earning a masters and adopting two children, she remains haunted by anxiety. In her fifties, Lena returns with her family to the U.S., anticipating peace of mind. But when her son struggles with alcoholism, she feels her sanity swirling down the drain like the liquor she would dump--if she could find it. In a quest to help him, the author starts a journey that will change her life for good.
Interview
Is there a message in your novel that you want readers to grasp?
"There is no unhappiness to great to be lessened." Serenity can be learned—given the constant practice of acceptance, gratitude, and love.
Is there anything you find particularly challenging in your writing?
Deciding how much of critiquers' advice to take and leave, then revising, and then knowing when to stop revising.
How many books have you written and which is your favorite?
I've written just one, In the Key of Be, and it's my favorite.
If you had the chance to cast your main character from Hollywood today, who would you pick and why?
I'm the main character, and I was dark-haired. I'd pick Sandra Bullock. My son Tim's a major character also; he's adopted from India.
Dev Patel could play him.
When did you begin writing?
My grandma saved an inspired letter I wrote at age 5: "We have kittens." I've been writing ever since.
How long did it take to complete your first book?
It took 8-1/2 years to complete my only book (so far), because I have other creative lives.
Did you have an author who inspired you to become a writer?
I'm in awe of Mary Karr's memoirs, particularly Lit, which I've read three times for inspiration.
What is your favorite part of the writing process?
Plunging in and doing it—whether journaling, or beginning something new, or continuing something I've begun.
Describe your latest book in 4 words.
"Fresh, candid, raw, inspired."
Can you share a little bit about your current work or what is in the future for your writing?
I'm shaping chapters and other short writings for submission to various venues.
About the Author
Lena Hubin has been writing since she was a young kid growing up on a small Wisconsin dairy farm. She has had essays and articles published in ISS Newslinks, The International Educator, Midwest Living, and The Sun. For four years she wrote quarterly book reviews for In Recovery Magazine. She has a masters degree in Creative Writing from California State University, Fresno. Lena writes, plays piano, teaches, and works for social justice in Prescott, Arizona, where she lives with her husband, dog, and cat.