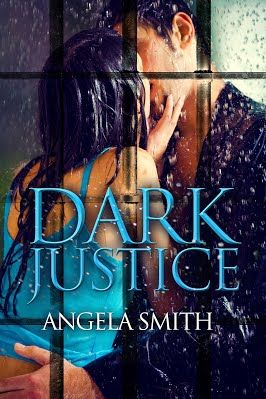 Romantic Suspense / Contemporary Romance
Date Published: September 17, 2019
She's in love with her sister's killer...
Lauren has loved Luke since first grade. They planned to marry—until he murdered her sister. The moment he was sentenced to prison, Lauren fled with her secret baby and made a new life. Now she'll do anything to keep their daughter safe. But her hard won peace shatters when Luke is exonerated, and it sets her on a path of mixed emotions to discover the truth. Letting a killer into their tightly knit family is out of the question. Or is it?
She almost destroys her life by threatening his…
Prison stole his future with Lauren and twelve years of Luke's life, so the last thing he needs from her is a knife in the back or a gun in his face. Lauren believes he killed her sister, and he has no plans to pick up where they left off. Luke can't afford to trust her, but he wants nothing more than to convince her he's worth fighting for.
Their daughter is in danger…
Luke is heartbroken when he learns they had a child together. Now his daughter is in danger. Lauren trusted the wrong person for far too long, but he hopes she'll now trust him. Luke will risk everything to keep them safe. And Lauren will risk everything if she lets him into her heart.
Interview
Is There a Message in Your Novel That You Want Readers to Grasp?
The mystery of love truly can be solved with a good romance novel, at least temporarily.
Is there anything you find particularly challenging in your writing?
Sitting butt in chair and writing, especially when it comes to something new. I tend to have nots and ideas all over the place when I start something new, and organizing and constructing those into cohesive elements can be a challenge.
How many books have you written and which is your favorite?
I've published 8, about to publish 9,but over the years have written more. Hard to choose a favorite. It's always my newest release and right now, Dark Justice is definitely my favorite!
If You had the chance to cast your main character from

Hollywood

today, who would you pick and why?
This is tough, because it has changed so much over the years. And I didn't actually envision anyone from Hollywood when I wrote Dark Justice. I'd honestly love to be surprised.
When did you begin writing?
I began writing as soon as I could form words, but seriously writing about twenty years ago.
How long did it take to complete your first book?
Did you have an author who inspired you to become a writer?
No, although many authors I read in my younger days had inadvertently inspired my love of writing.
What is your favorite part of the writing process?
Fleshing out the characters, and when the words flow.
Describe your latest book in 4 words.
Can you share a little bit about your current work or what is in the future for your writing?
I'm currently under contract, and the editing portion, of a sweet Christmas story. Also in the beginning stages of the sequel (standalone) to Dark Justice (featuring Luke's sister). And plotting a time travel, which is totally different for me.
About the Author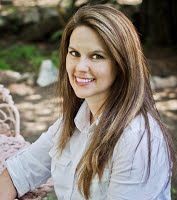 Angela Smith is a Texas native who, years ago, was dubbed most likely to write a novel during her senior year in high school. She always had her nose stuck in a book, even hiding them behind her textbooks during school study time. Her dream began at a young age when her sister started reciting 'Brer Rabbit' after their mom read it to them so often. She told her mom she'd write a story one day and never gave up on that dream even though her mom was never able to see it come to fruition. By day, she works as a certified paralegal and office manager at her local District Attorney's office and spends her free time with her husband, their pets, and their many hobbies. Although life in general keeps her very busy, her passion for writing and getting the stories out of her head tends to make her restless if she isn't following what some people call her destiny.