'The Struggle Bus: The Van. The Myth. The Legend.' is designed to take you, dear reader, on a ride with the Wood family in the van that became an Internet sensation.
This one-of-a-kind literary adventure you are about to embark on is about more than a viral van. It's about managing the wonderful chaos of a family of 11. It's about parenting. It's about marriage. It's about success. It's about failure. It's about faith. It's about fun. It's about a van becoming a metaphor for life as it is given a fun-filled beatdown for the ages. As you roll along with the Wood family, you just might feel driven to:
• connect a little more with the God who made you.
• give yourself a little more grace when you fail.
• smile and laugh a little more—both at the Wood family's expense and your own.
Hop in, buckle up, hold your nose, laugh, and join the Wood family to explore one of life's fundamental truths: the struggle is real.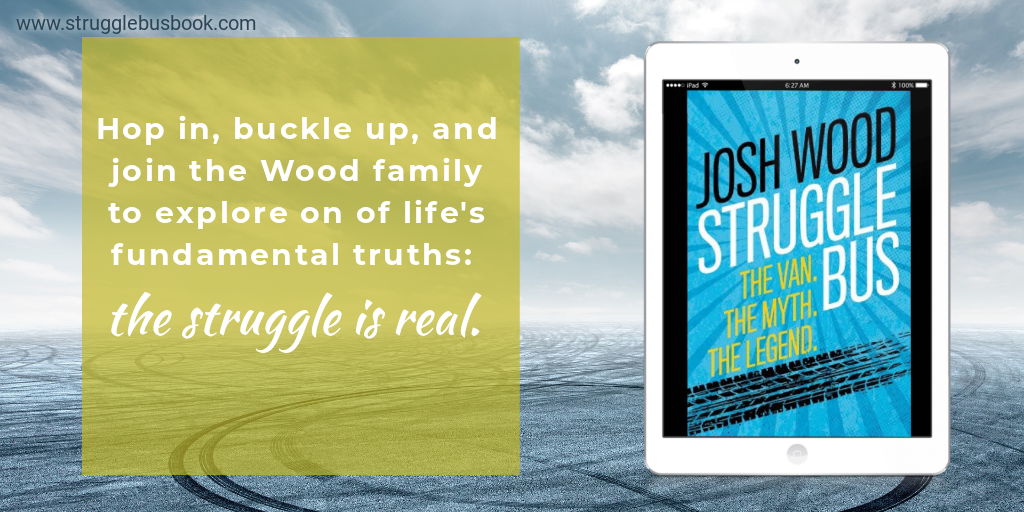 Interview
What was your main drive to write this book?
My wife and I have packed a lot of life into our 16 years as parents. We've had so many wonderful adventures, and we've learned a lot of valuable life lessons the hard way. That said, I have always wanted to write a book chronicling our experiences…if for no other reason than to reminisce and have a permanent record of them. After my post to sell our old big-homeschooling-family van went viral, our brief internet fame presented a unique opportunity to not only chronicle our adventures in a unique way, but to share our stories with a broader audience than I'd ever dreamed possible. And, here we are.
What do you hope readers will learn by reading this book?
To all the parents out there who are balancing grand dreams and ambitions with "Daddy, there's poop in the bathtub again." I feel you. To all the parents out there who find themselves on the brink of accomplishing a goal—like finally having friends over for dinner…or putting on your workout clothes to head to the gym…or collapsing into bed to binge watch Netflix after a long day…or at long last sitting down (that's it, just sitting down. Once.)—only to have your plans yet again crushed by a child's vomit or tantrum or spilled gallon of milk or clogged toilet or a catastrophic combination of all of the above. I feel you. You are not alone.
I hope parents, parents who drive similarly messy vehicles and have similarly messy lives, learn just how not alone they are. I hope my book encourages them to connect a little more with fellow messy parents around them—as well as with the God who created them…and to laugh a little bit more through it all.
Did you do much research when planning this book?
If you count all the hours I spent digging through old social media posts and reminiscing with my family about all of our adventures, then, yes, I did an enormous amount of delightful research for this book.
Did you have any main people who helped you in the process of this book or influenced you to write it?
The book is about our adventures.
When it comes to adventure, my wife is an icon. She injects excitement into our family. She stretches our comfort zones. She keeps me out of the world of theory and engaged in the much more enjoyable world of trial and failure and success and action. She is my favorite person on this planet. She is my constant motivator. She moms so hard. Without her, there is no Struggle Bus…and I mean that in the best possible way. There is no one I'd rather share this crazy adventure we call life with. It takes the best of humanity to put up with me, and she does it daily. Also, when I said, "Honey, I think I'm going to write a book based on the Craigslist post," she did not say, "That sounds stupid," like most humans would have said. She said the word she always says to my crazy ideas, "Go for it! I'll be praying about it." She read rough drafts, edited stories, handled my overly-fragile ego, and helped me see this thing through to completion.
How long did this book take you to write from initial thought to hitting publish?
Do you have plans to write more about this topic or new topics?
I'm undecided at the moment. Writing a book is incredibly challenging. At least, it was incredibly challenging for me. My hats off to all of you writers out there. You have my respect. Some days, words flowed onto the page with ease. Other days, it took me three hours to craft 2 sentences, and I wanted to light everything on fire. That said, I'd love to write more; but I'm going to need more time, coffee, and Tylenol.
About the Author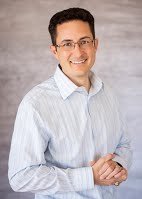 Josh Wood is a native of Amarillo, Texas. He and his wife, Careese, are graduates of Texas A&M University (Gig 'em). Josh went on to obtain his MBA from Baylor University (Sic 'em). Newly wedded Josh and Careese made a number of definitive statements regarding their future, including the following classics: "We'll never move back to Amarillo." "We'll have three or four kids. Those kids will never throw fits in Walmart." "We'll never home school our children." "Home churches are weird."
They live in Amarillo. They have nine kids. They home school. They are part of a home church. They've wiped numerous tears off the Walmart floor. Their hobbies include raising children and trying to avoid definitive statements about their future.