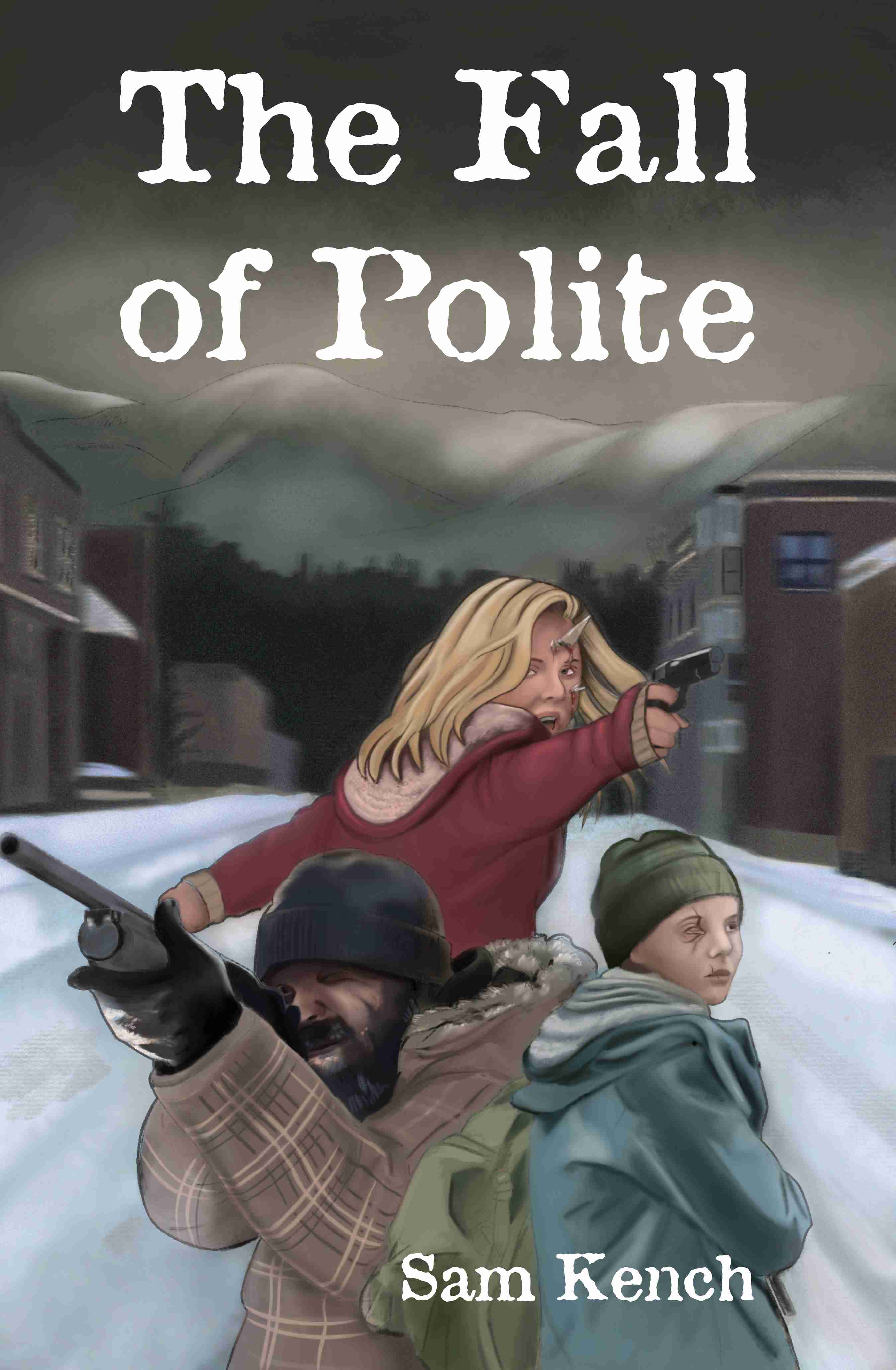 Post Apocalyptic
Date Published:
April 30th 2020
In a freshly lawless New England in the dead of winter
A bloodied and barefoot 17-year-old, grieving the loss of her father, trudges around a smoldering pileup on the road out of town. She's endeavoring the 120 mile trek to her only living family member through blizzard conditions…
A once kind-hearted lumberjack splits a teenager's nose in half with the rim of a metal gas can. Since the day his family was slaughtered before his eyes, he's been consumed with an undying fury that can only be quelled through acts of violence…
A two-time college-dropout, trying to do good, howls in agony as her face is slashed with a razor-blade. The crackhead who did the deed is taking back her five-year-old child who the drop-out was trying to protect after finding him abandoned in a dumpster…
Anyone wishing to live must harden and adapt to the new rules of a world post-fall of polite. This dangerous new world will make you into a survivor… or a corpse.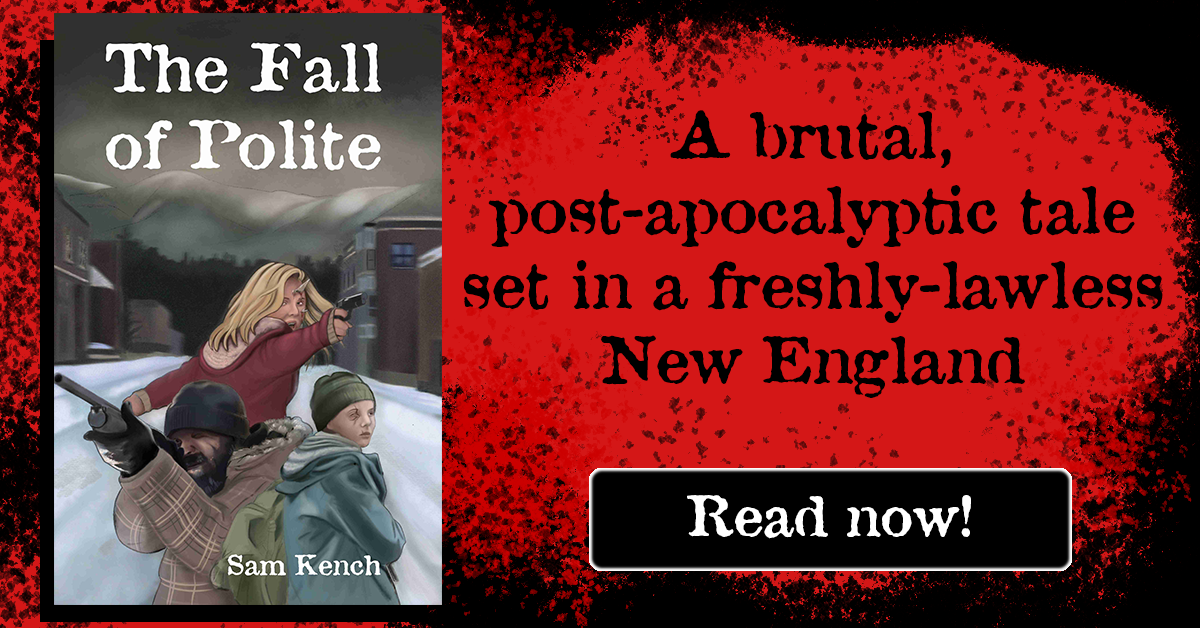 Interview
Is There a Message in Your Novel That You Want Readers to Grasp?
The goal first and foremost is to entertain but anyone looking closely will find social commentary and layered criticism on many topics including racism, sexism, fascism, and our modern political climate. This was written before Covid-19 though, and don't worry, it's not a viral apocalypse that cripples society in The Fall of Polite, so the novel still works perfectly well as escapism.
Is there anything you find particularly challenging in your writing?
I sometimes paint myself into a corner by trying to tackle too many different stories at once. In the past I've tried to write two novels and three different screenplays all at the same time, bouncing between the different documents and, as you would imagine, that degree of multitasking can drastically slow productivity. Now I try to focus all of my energy on just one or two stories and see them through to completion before jumping into a fresh idea.
How many books have you written and which is your favorite?
The Fall of Polite
is my first novel. It is my largest project to date and I am endlessly excited for people to finally have the chance to read it.
If You had the chance to cast your main character from

Hollywood

today, who would you pick and why?
I never write with actors in mind but I do greatly enjoy the dream-casting exercise once a draft is all finished up. I would love to go with someone like Kaitlyn Dever or Elsie Fisher in the main role.
When did you begin writing?
I can remember writing short stories as far back as elementary school but it was my Junior year of high school when I knew for certain that writing would be my career. Since then there's hardly a day that goes by without me writing at least a couple of pages. My focus was actually on screenwriting rather than prose for a number of years and now I work consistently in both mediums. I'd like to think that my experiences in the screenwriting world give my prose a cinematic quality, especially in the action sequences.
How long did it take to complete your first book?
From generating the document to finalizing the edit, the whole process took about two years roughly.
Did you have an author who inspired you to become a writer?
Cormac McCarthy's The Road was the single biggest influence on The Fall of Polite. For my money, he laid out the best vision of the apocalypse the world had ever seen. Other authors I actively pulled inspiration from while writing this novel were S. Craig Zahler and Margaret Atwood.
What is your favorite part of the writing process?
I love when words first start hitting the page. I try to be as efficient and productive with my time as possible so churning out pages and being right in the middle of the action is easily my favorite part of the writing process.
Describe your latest book in 4 words.
Brutal post-apocalyptic revenge!
Can you share a little bit about your current work or what is in the future for your writing?
I have two novel projects in the works, one is a western about the most wanted man in 1800s Oregon Country, and the other is a dark mystery/thriller sort of like a cross between Sharp Objects and Twin Peaks. When it comes to finished writing projects, I have nine feature-film scripts just asking to be made and hopefully I get the chance to see those into production sometime in the not-too-distant future.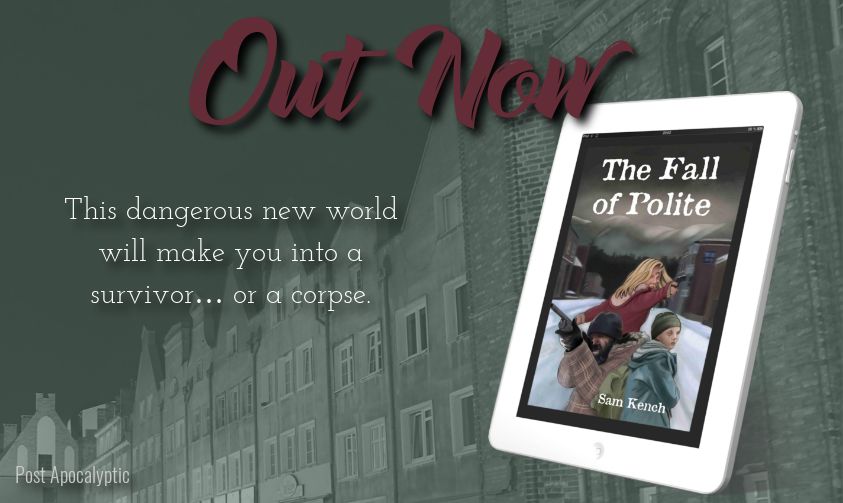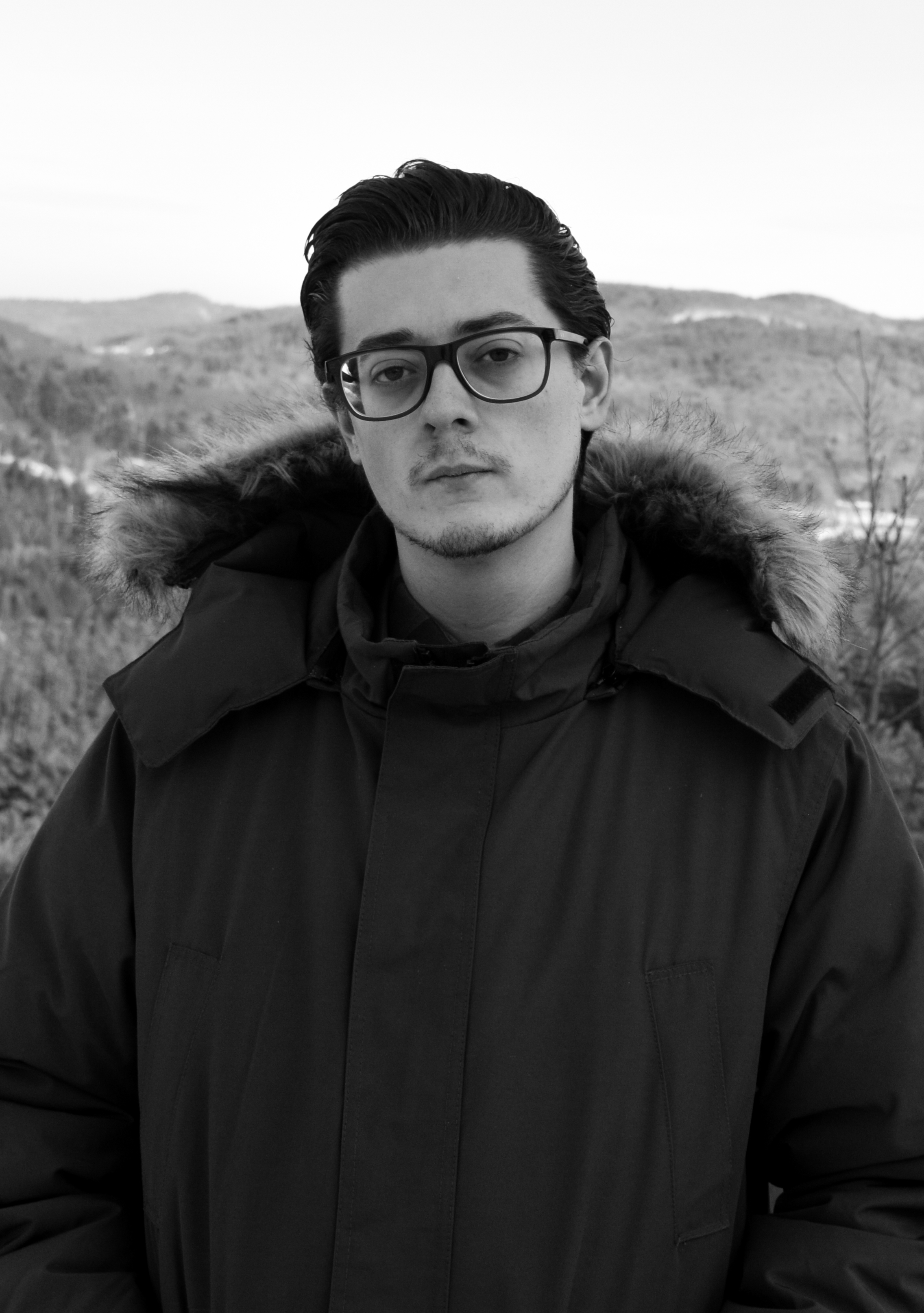 Sam Kench is a 23-year-old writer and independent filmmaker. His screenplays and short films have been awarded by festivals and competitions around the world. In 2014 he was named one of the top defenders of free speech by the National Coalition Against Censorship. He grew up in New England and spent years exploring many of the locations that found their way into the novel. He now resides in Los Angeles. 'The Fall of Polite' is his debut novel.
Contact Links
Instagram: @brickwall_pictures
Purchase Link
Read FREE With Kindle Unlimited