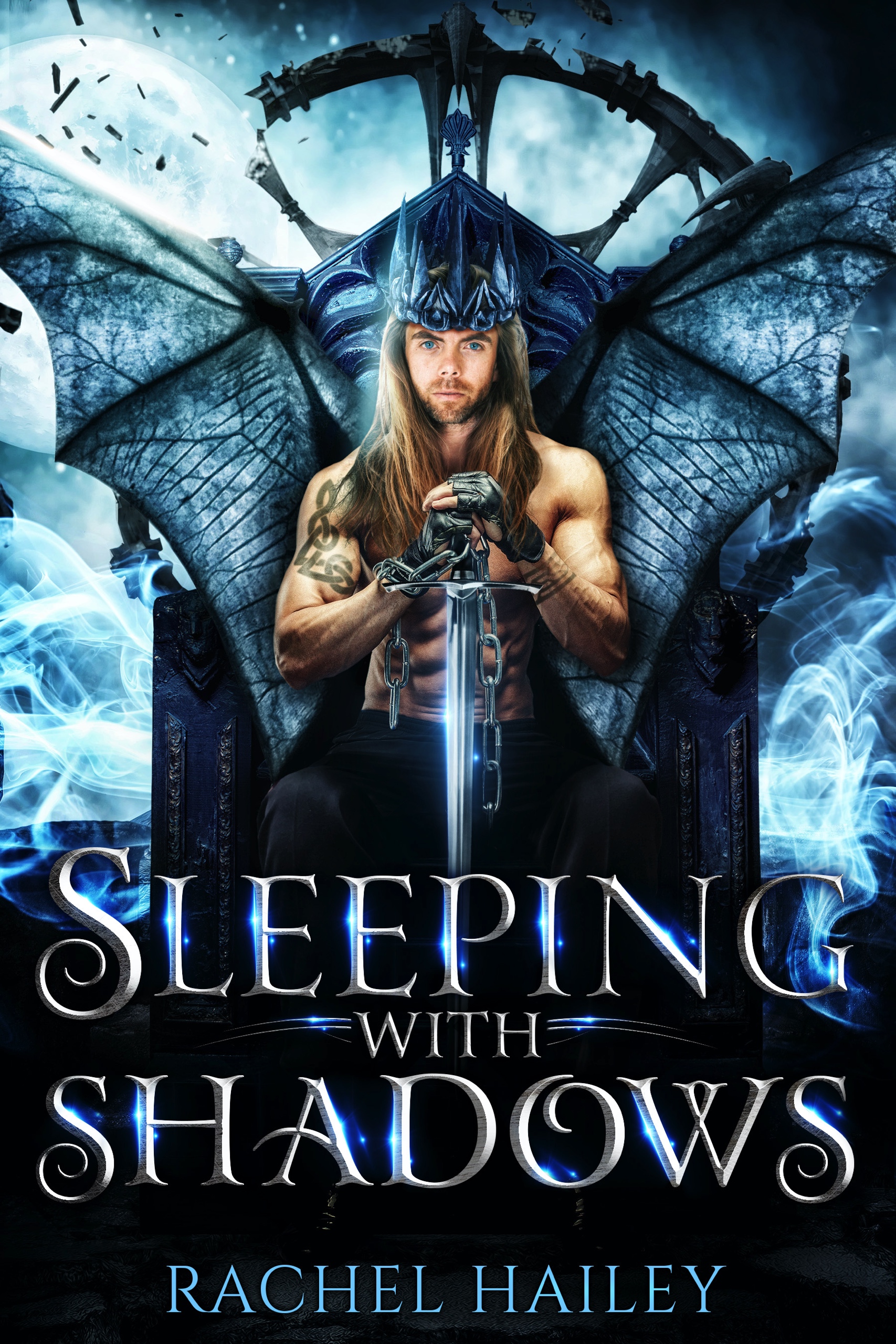 Dark Paranormal Romance
Date Published: 9/22/20
Publisher: FyreSyde Publishing
Once The King of Nightmares, Ashe lost everything when he was betrayed. Released from prison, he's got one goal: Stay Free. To make that happen he'll have to rescue the girl who stole his crown while saving the court he'd rather see burn. But he can't do it alone. He needs Callie.
Abused, neglected, and finally shunned by The Court of Light, Callie is done with court politics. It's just too damned bad Ashe doesn't care. He's arrogant, manipulative, and dangerous. Everything she's been taught to fear. It would be so easy to hate him, but the sadness in his gaze calls to her heart, and his touch awakens her own darkness. She has never wanted anyone more.
Callie is Ashe's darkest desire, but to earn his freedom and prevent the destruction of humanity, she must embrace the destiny that will keep them apart. But is the safety of the world worth losing the kind of love he's only dreamed of?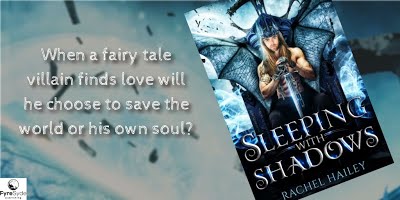 Interview
Is There a Message in Your Novel That You Want Readers to Grasp?
There is no black or white, good or evil. Everyone is a villain and a hero in their own story, and everyone deserves to find their happily ever after.
Is there anything you find particularly challenging in your writing?
Finding balance. I love to write but I tend to hyperfocus to the exclusion of all else and it is always a struggle being able to switch back and forth from reality to imaginary life. Like who wants to do laundry when you can go play with vampires and faeries?
How many books have you written and which is your favorite?
Eleven. My favorite changes to whatever I am currently working on.
If You had the chance to cast your main character from Hollywood today, who would you pick and why?
This is a really tough question. In my head Ashe is this amazing, larger than life dream figure, and I just can't imagine anyone being able to capture that. Now, maybe if we could cross Jason Momoa with Johnny Depp.... yeah that might work.
For Callie, Jurnee Smollett would do so amazing. She's got this amazing ability to be sultry and yet kick-ass.
No one is allowed to play Daina, I call dibs on that role.
When did you begin writing?
I've always written, but the first time I was like YES, I love this was when I wrote a play in 5th grade and had kids perform it in the talent show. It was so much fun and I loved watching people experience my characters. Winning didn't hurt.
How long did it take to complete your first book?
I honestly couldn't tell you. It takes me anywhere from 6 weeks to 6 months to finish drafting. It really depends on how loud the characters are inside my head and how much time I can devote to them.
Did you have an author who inspired you to become a writer?
In third grade I discovered RL Stine and Stephen King. They were my first favorite authors. I read as many of King's books as I could find, and I became so obsessed with their works, I actually carried a shoe box of books everywhere. As I got older I started reading different genres, and when I discovered Sherrilyn McQueen (formerly Kenyon) I fell in love, and that inspired me to delve into the world of romance. Prior to that I wrote mostly horror stories. Now I really want to be able to do what she did. Give people hope and show that no matter how broken you are, there is love in the darkness.
What is your favorite part of the writing process?
The first draft is magic. I am a pantser, I have no clue whats going to happen. I meet my characters and they take me on a ride. It's all so exciting seeing where they are going to take me and how we're going to get through this big bad thing together.
Describe your latest book in 4 words.
(this question is evil)
Monsters, Magic, sexy times?
Can you share a little bit about your current work or what is in the future for your writing?
There's so much happening in the alternative future timeline of Georgia. Things are exploding, everyone's secrets are coming out. I am finishing up the draft of the third book in Of Courts and Desires, which takes place about four months after the events of Sleeping With Shadows, and two months after Sins in Sunlight. It focuses on the dreamkyn (witch-like energy vampires). Its a topsy-turvy mass of magical intrigue.
I am really excited to show the entire kyn world and how everything works. I want to showcase each court, giving even the most seemingly irredeemable character a chance to find love.
About the Author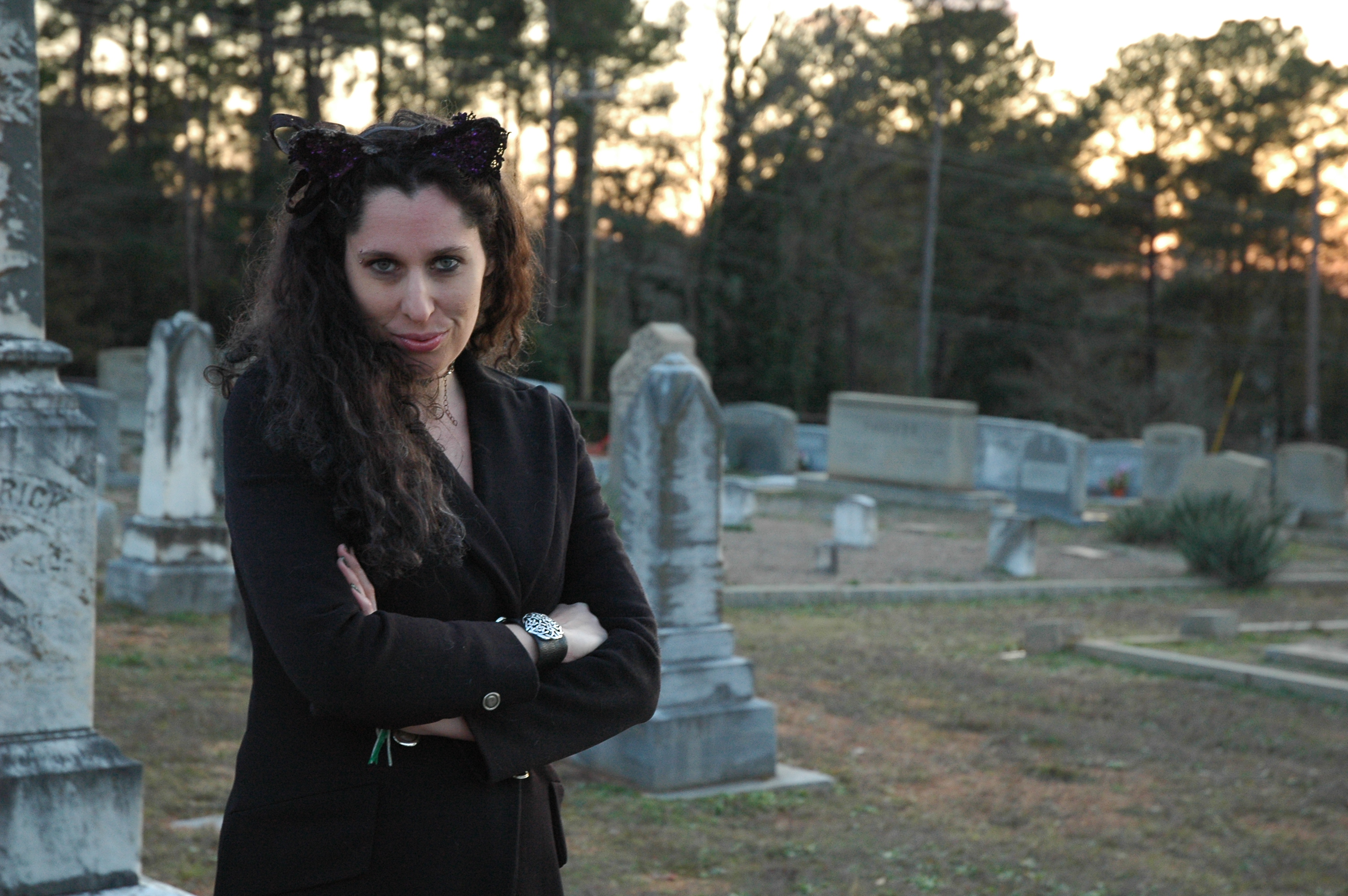 Rachel Hailey was born and raised in the South. She's all about that nerd life and in between writing she's dedicated herself to raising the next generation of nerds.If she's not online or staring at a book she can usually be found at the local game store rolling dice, shuffling cards, or planning her next cosplay.
Her childhood was most prominently shaped by the works of R.L. Stine, Stephen King, Anne Rice and the Brothers Grimm.
Contact Links
Publisher's Links
Purchase Links