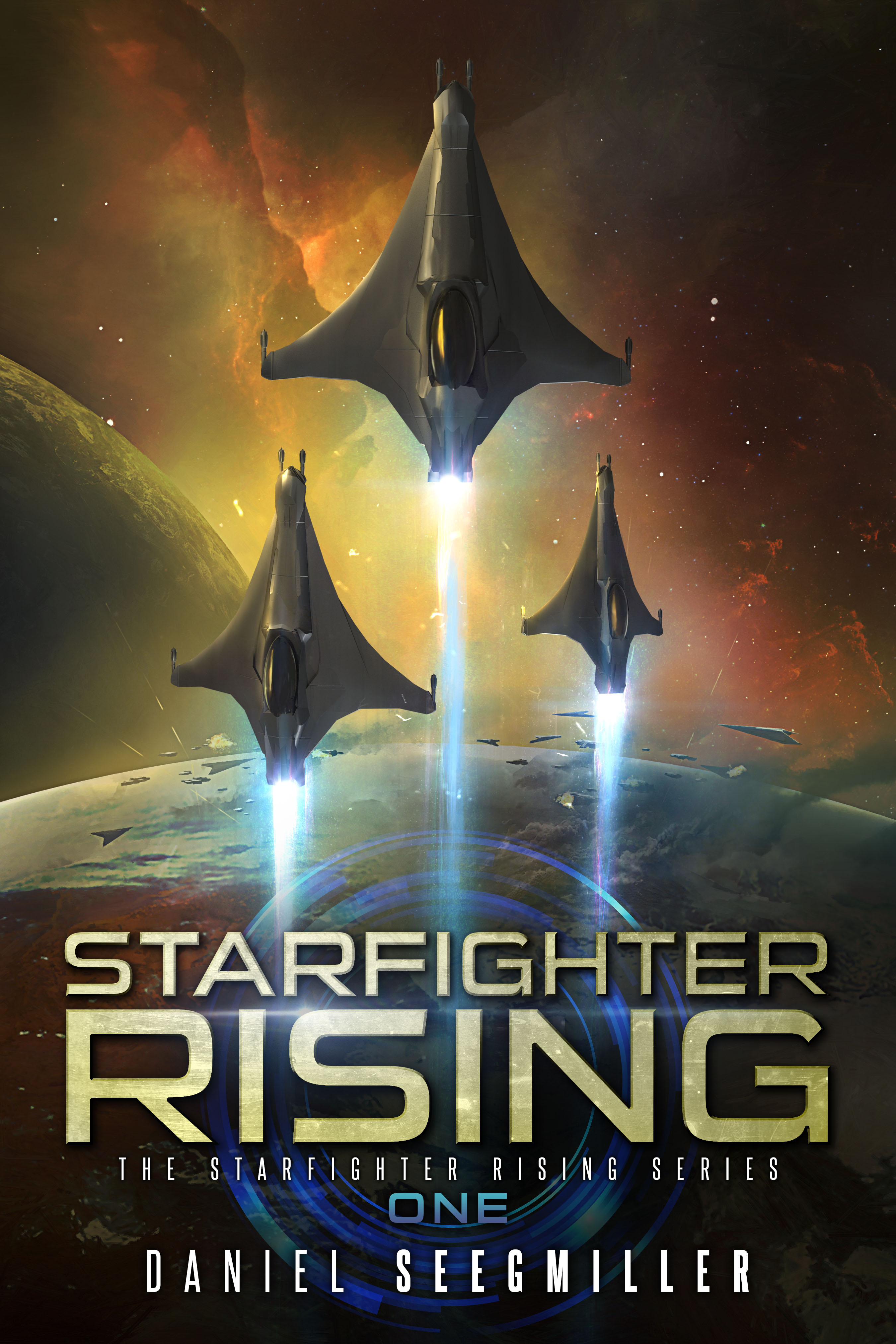 Science Fiction
Date Published: 9/17/2020
The enemy wanted him. The galaxy needed him.
Sixty years ago Nolvarics nearly conquered the solar system. They were defeated by starfighters.
Konran dreamed of becoming a starfighter, but he blew his one shot five years ago. Now his life is stuck in neutral as a glorified rock hauler.
He didn't expect to find Nolvarics lurking within the solar system. They didn't expect him to survive the confrontation.
Now all eyes are on Konran as he is plunged into a whirlwind of space battles, peril, and conspiracy. The Nolvarics will stop at nothing to catch him, dead or alive.
Can Konran rise up and claim his destiny, or will the galaxy fall?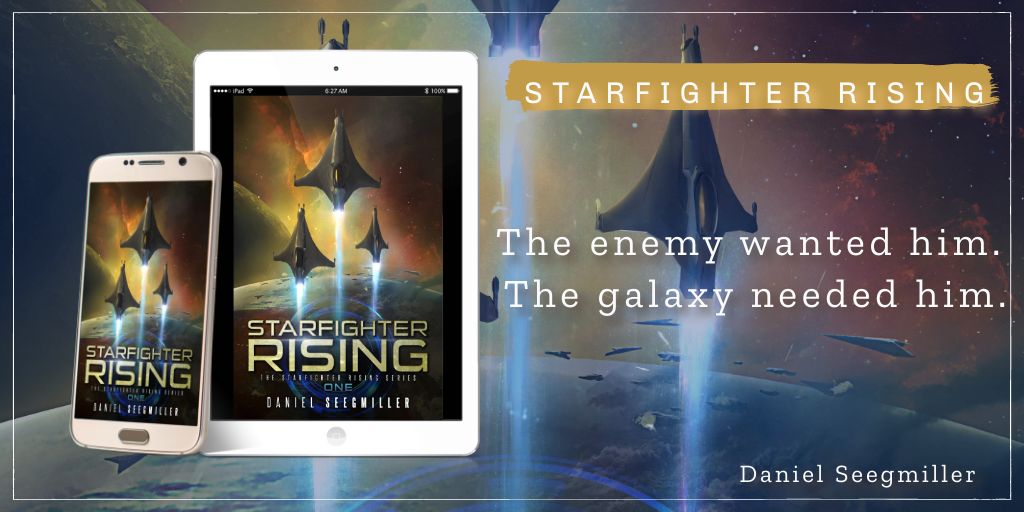 Interview
Is There a Message in Your Novel That You Want Readers to Grasp?
Yes! Believe in your dreams and never stop trying. You never know when opportunity will come knocking!
Is there anything you find particularly challenging in your writing?
Definitely. Sometimes the hardest part is wanting to get the story onto paper so badly, but still having so much left to do. It can feel overwhelming. I made a rule to 'write at least 500 words per day', which helps me keep plugging away until I get there.
How many books have you written and which is your favorite?
This is my first book! I have nearly 30 planned though (including another sci-fi trilogy and multiple fantasy series). It's hard to pick a favorite—they're all different, and they all hold onto my heart in unique ways. I really like my stories.
If You had the chance to cast your main character from Hollywood today, who would you pick and why?
I think Tom Holland would be an awesome Konran Andacellos (protagonist from Starfighter Rising). He's the right age, and his ability to portray Spiderman—the unassuming hero swept away in an epic adventure—is perfect for Konran.
When did you begin writing?
It depends on what you mean by writing. I had writing professors tell me I should publish some of my essays during my first semesters of college. But I didn't start trying to write novels until about five or six years ago. The seeds of Starfighter Rising began four years ago.
How long did it take to complete your first book?
Four years! This included down time when life got in the way, and a long phase of figuring out what the heck I was doing with editing and self-publishing.
Did you have an author who inspired you to become a writer?
Can I say three? Orson Scott Card, J. R. R. Tolkien, and Timothy Zahn.
What is your favorite part of the writing process?
Ideation. The initial creation. I live for this phase, and try to recreate it as much as possible throughout the writing process (every scene is new, for example). I can stay up all night just to get an idea down on paper in a way that sounds 'right'.
Describe your latest book in 4 words.
riveting challenge to rise
Can you share a little bit about your current work or what is in the future for your writing?
Absolutely! Starfighter Rising is the first book in its trilogy. The story follows Konran as he navigates the twists and turns begun in Starfighter Rising.
I have another sci-fi adventure series planned in a different universe with a female protagonist. This series will explore undertones of racism and prejudice as well as self realization. Although I started planning this series before the dramatic civil unrest of 2020, I think its message could resonate with the pleas for understanding that so many Americans have been expressing this year.
I am writing a fantasy series based loosely on a cross between samurai culture and Legend of Zelda. I am in love with this story and so excited to write it. A free first story is available from my website (danielseegmiller.com/free). This started as a set of bedtime stories I made up for my kids, and many of their ideas are woven into it.
I have a series of fifteen short western historical fiction stories planned, the first of which is also available for free from the link above. This is written for a younger age group (middle-school-ish), and I think it's really fun!
Finally, there is the fantasy trilogy which started my adventure into writing. I got 30,000 words into the first book and hit writers block, so it's not done yet. By completing Starfighter Rising I gained the writing skills I needed to finish that story. Its storyline stirs an emotion within me that I'm excited to convey to my readers. It is compelling, beautiful and fantastical.
Then there are there all the spin off possibilities from these, several additional sci-fi stories I have written without developing further yet, and the infinite possibilities beyond that! Needless to say, I love writing, and am excited to bring as many stories to life as I can.
About the Author
Daniel Seegmiller grew up loving Star Wars, Mech Warriors, and all things sports. He started out as an English major before switching to his other love, science. He has an MS in mechanical engineering and has worked on everything from biomechanics, to machine learning, to defense technology.
Daniel loves dreaming up awesome adventures…like, literally, he wakes up in the middle of the night with the best ideas. Most of the stories he writes are for his kids. Starfighter Rising is his debut novel.
He lives in Albuquerque, New Mexico with his wife and three squirrelly children.
Contact Links
Facebook: Daniel Seegmiller Author
Twitter: @DanSeegWrites
Goodreads: Daniel Seegmiller
Purchase Link