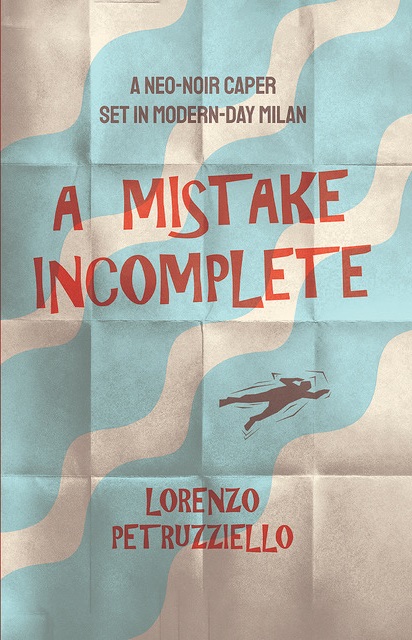 Fiction, Noir
Date Published: December 8, 2020
An incompetent thief makes another attempt at burglary. A hopeless bartender struggles to manage her last patron. The pair reluctantly work together to figure out why a man they presumed dead may have returned, while a lonely tourist inadvertently gets in the way.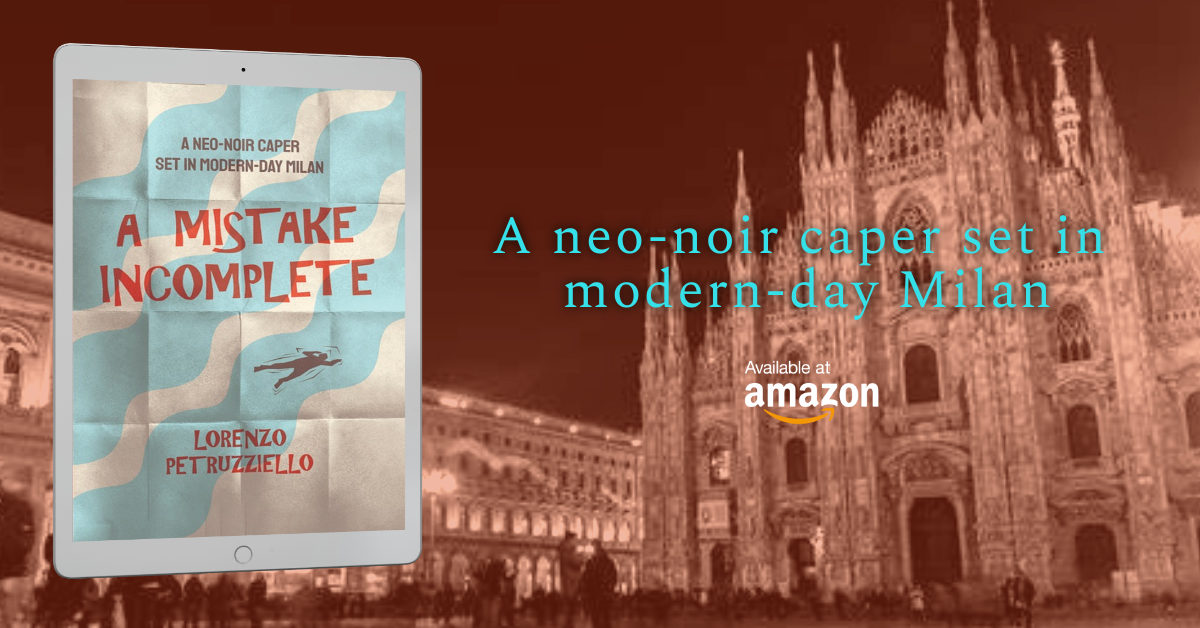 Interview
Is There a Message in Your Novel That You Want Readers to Grasp?
There are a few, but to name one, I would say that it's you never know what someone is going through in their life. Be aware of how you treat people.
Is there anything you find particularly challenging in your writing?
A lot of times, creative ideas come at inconvenient times – when in bed, driving, or maybe when on a date. And always at times I can't get to a computer or pull out the phone to punch in the idea. So what do I do? I always keep a small notepad with me. Yes, I have my phone too, but in case you can't use the phone at the time. If I'm driving, I keep repeating the idea in my head until I reach a destination to write the idea down.
How many books have you written and which is your favorite?
A MISTAKE INCOMPLETE is my second novel. My first being THE LOVE FOOL – which is also set in Italy, Rome to be exact. I have to say I like them both (how can you choose which child is your favorite?). But I must say I'm excited for A MISTAKE INCPOMPLETE – because it's my take on a noir-style story. Whereas THE LOVE FOOL was inspired by romantic comedies..
If You had the chance to cast your main character from Hollywood today, who would you pick and why?
That is a tough question. I couldn't really place who I would imagine as my main characters Stef and Beatrice. I actually love to hear what readers think or imagine.
When did you begin writing?
My first attempt at writing a book was when I moved to Rome temporarily in 2011. I had a part time gig and found myself with a lot of time on my hands. So, I explored the city and was inspired to write a story – and that's when THE LOVE FOOL was born.
How long did it take to complete your first book?
A long time – ha! I didn't know what I was doing. So, I just typed and wrote what came to me. Then I had to reorganize, edit, rearrange, add, delete, rewrite- you know all that jazz. In the end it took me 6-7 draft versions of the story. And working at it part time (I eventually got a fulltime gig). So, it started in 2011, finished it by 2016, and finally published in 2018.
Did you have an author who inspired you to become a writer?
Indeed I did. I absolutely love the classics by F. Scott Fitzgerald and Jane Austen – they inspired me as I wrote THE LOVE FOOL. For A MISTAKE INCOMPLETE, I was inspired by my favorite author Patricia Highsmith, and the films of Alfred Hitchcock, of course.
What is your favorite part of the writing process?
Experimenting with ideas in my head, and when writing them down, feeling other ideas naturally fall into place. It really does happen, just got to find that quiet time to dedicate sitting at the computer and write.
Describe your latest book in 4 words.
Suspense. Betrayal. Mystery. Romance.
Can you share a little bit about your current work or what is in the future for your writing?
I'm brainstorming some ideas for my third book, which will also be set in Italy. I haven't pinpointed the exact location yet, but I know it will be somewhere down south. Meanwhile, I continue to write articles about food and cocktails for magazines and websites. Trying to do all this in my spare time, of course. Got to fulfill that day job to pay the bills.
About the Author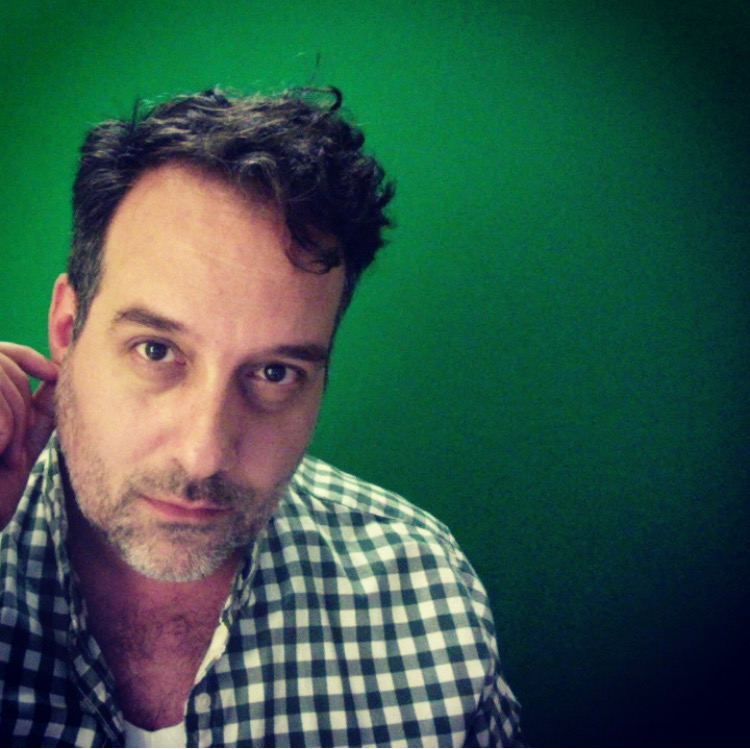 Lorenzo Petruzziello is the author of The Love Fool and a contributing writer to publications focusing on food, travel and cocktails. A Mistake Incomplete is his second novel.
Contact Links
Purchase Links
a Rafflecopter giveaway