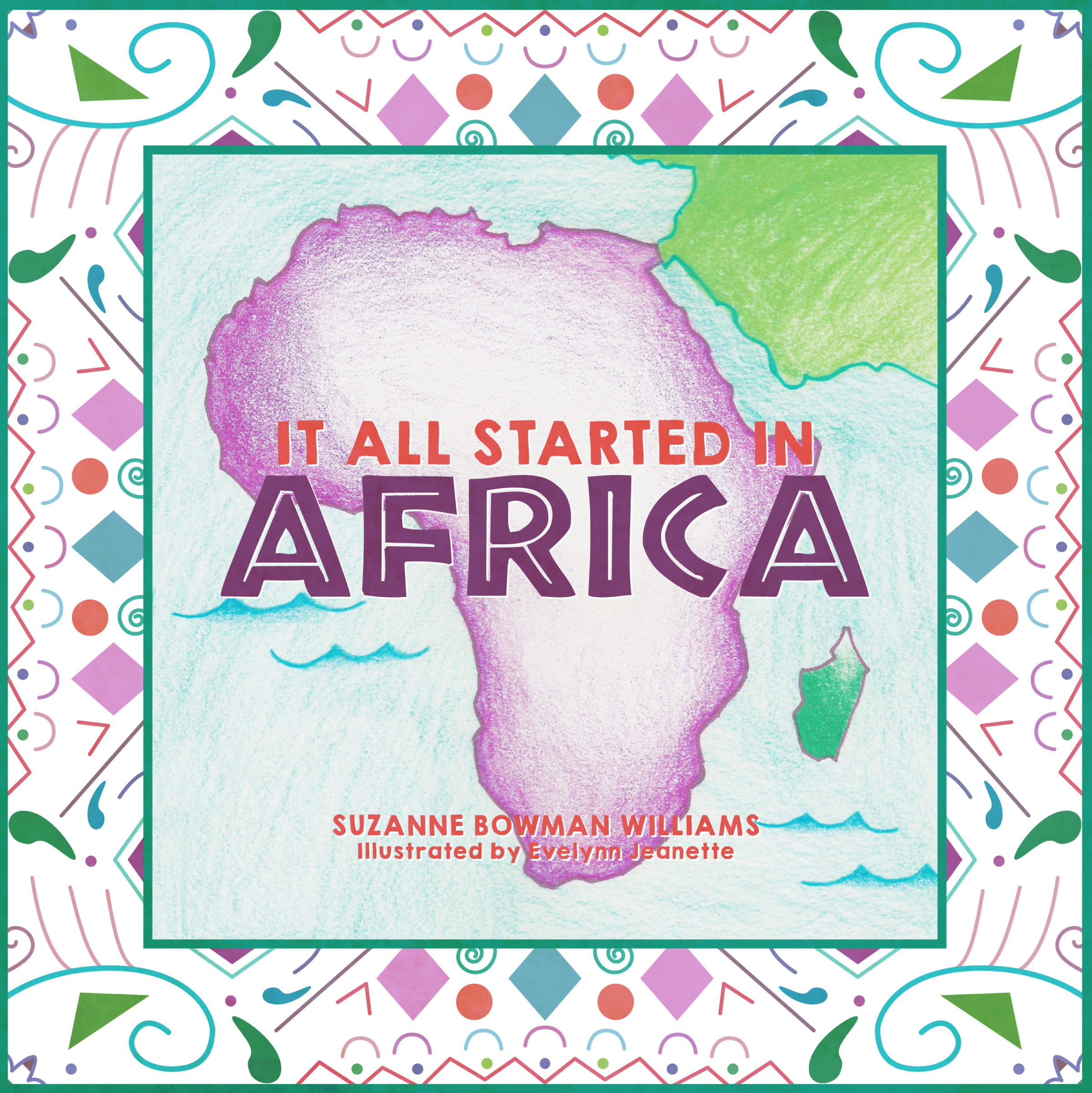 Children's African History, Children's Books, Multicultural Biographies
Date Published: Jan 5, 2021
Publisher: Lucid Books Publishing
History comes to amazing life in this narrative based on true events. It All Started in Africa takes young children on a journey through generations of African Americans over the course of history. Children will gain a better understanding of African American history as they engage with discussion questions. They will be challenged to make life better for themselves and for the people around them. Join in with exciting, interactive experience all the way to its surprising finale!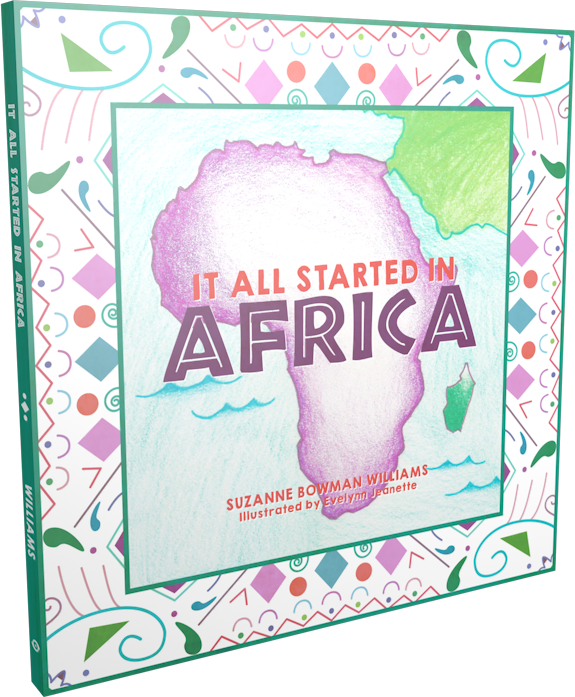 Interview
Is There a Message in Your Novel That You Want Readers to Grasp?
Absolutely! The message is The Power of Your Choices. If readers could grasp that far-reaching reality, I'd be delighted!
Is there anything you find particularly challenging in your writing?
My greatest challenge in writing is getting started. My greatest challenge once I've started is stopping.
How many books have you written and which is your favorite?
I've written one published book. So far, that is my favorite. Several of my stories have yet to be published so I may gain a new favorite – but there's just something special about that first book.
If you had the chance to cast your main character from Hollywood today, who would you pick and why?
I absolutely love this question! In my story, the teacher is the main character. I would pick China Anne McClain to play her because she has the right look. I knew nothing about this actress but, after checking with YouTube and my granddaughters, I really like her.
When did you begin writing?
I began to writing creatively in high school. It was an outlet for my angst at that time. I am thankful for the angst!
How long did it take to complete your first book?
It All Started in Africa, from concept to production, took 30 years to complete. That seems like a long time but, with the advantage of 20/20 hindsight, it was the perfect timing.
Did you have an author who inspired you to become a writer?
Award winning author Virginia Hamilton, my mother's first cousin, inspired me to become a published writer. The fact that such an accomplished writer was in our family gave me confidence to press forward toward that goal. Also, I Am the Darker Brother, a poetry anthology by Virginia's husband, Arnold Adoff, inspired my interest in poetry.
What is your favorite part of the writing process?
I enjoy all parts of the writing process, but for me the most enjoyable part is the process between draft and revision. I love playing with the words, the imagery and the rhyme.


Describe your latest book in 4 words.
Ancestral Journey – Legacy Realized
Can you share a little bit about your current work or what is in the future for your writing?
My original story was for older (intermediate grade) children. In my next book I would like to bring this historical drama into a greater, more detailed and more personal focus especially in light of some recent discoveries about Sallie. After that, I'd like to develop all of the stories I started but that were interrupted by worthwhile life choices. I have no regrets in that regard.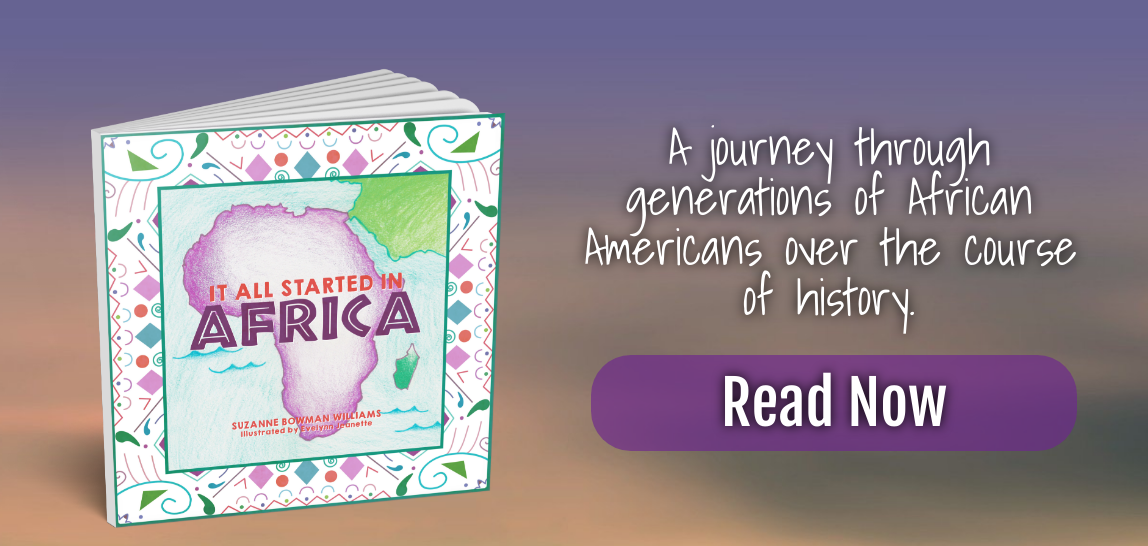 About the Author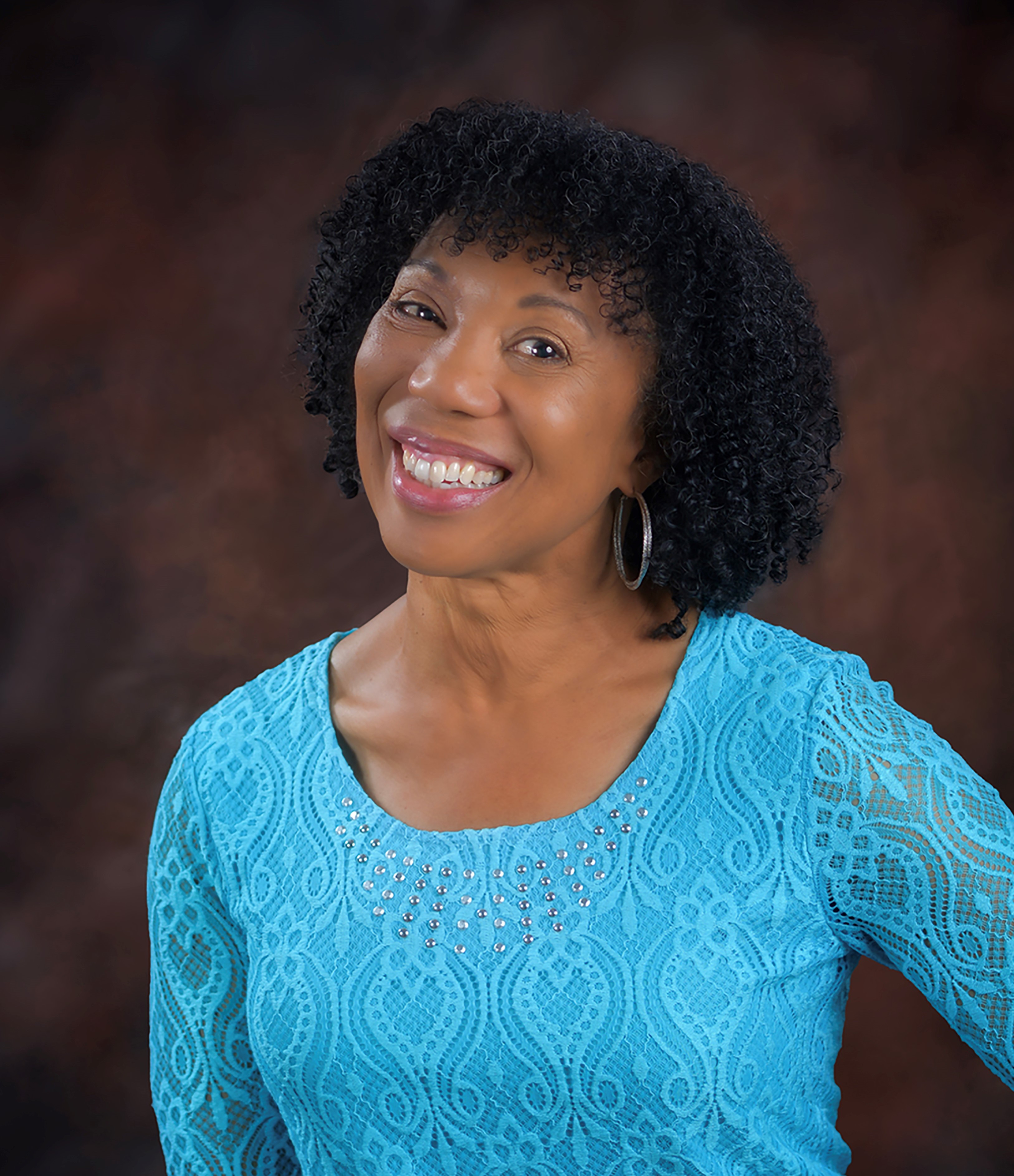 Suzanne Bowman Williams enjoyed teaching elementary school students in Southern California for over 30 years. There she first presented It All Started in Africa. With a bachelor's degree in literature and a master's in counseling/psychology, she is passionate about encouraging, educating, and motivating children through the telling of stories. Suzanne currently lives in Central Arizona with her husband. This is her first children's book.
Purchase Links