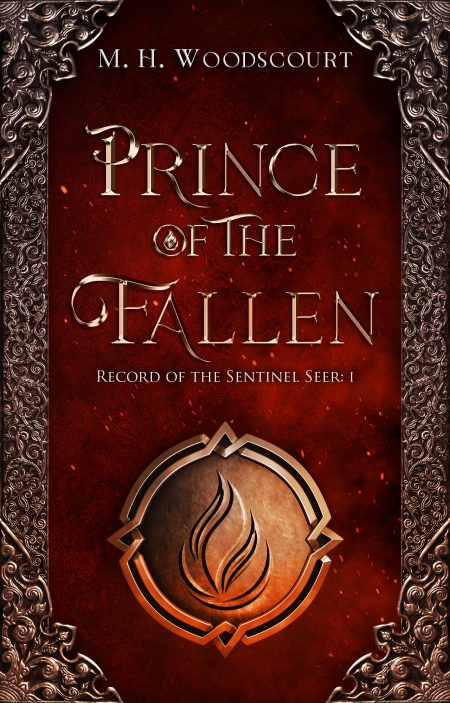 Record of the Sentinel Seer: Book One
Adult/Science-Fantasy
Date Published: October 21, 2021
Publisher: True North Press
Abandoned in the wilderness as a child, Lekore lives with ghosts and fallen gods. Everything changes when he summons fire to rescue a traveling princess and her entourage. Wounded, he's brought to a civilization unlike anything he's ever known.
Caught in a net of silk and secrets, Lekore finds himself ensnared by court intrigue, midnight assassins, and a deviant faction of the Church of the Sun Gods—all hunting his blood and power.
He just wants to find the man who deserted him, until a storm rises out of the north, furious enough to destroy the city and outlying lands. Now Lekore must find the source of its wrath, deep in the wilds of the deadly Lands Beyond, if only he can flee a city that won't let him escape.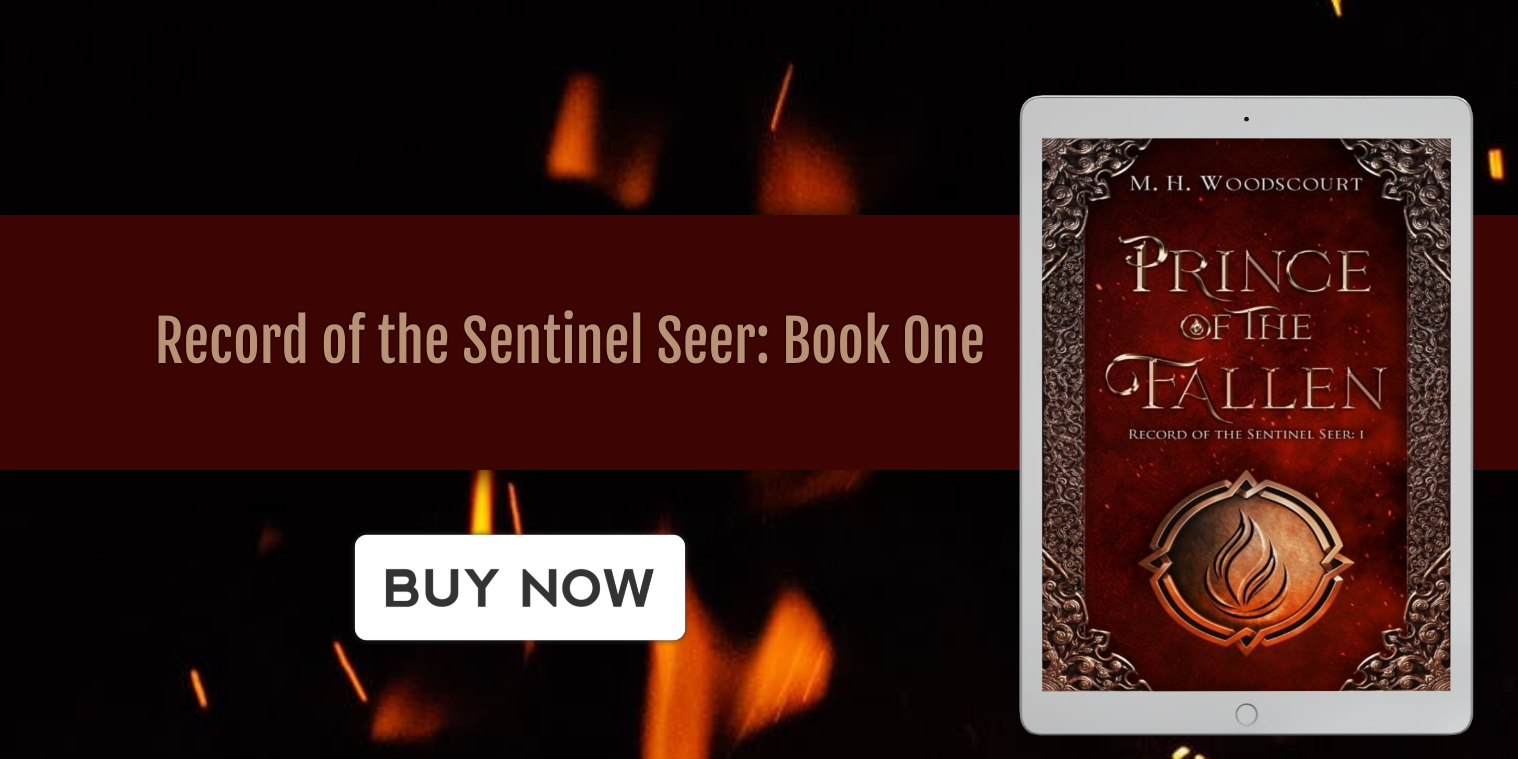 INTERVIEW
Thank you so much for having me here!
Is There a Message in Your Novel That You Want Readers to Grasp?
I confess there is. The concept for Prince of the Fallen was born during a time in my life when I felt like a complete outsider. My family had moved a lot, and one community where we settled (okay, more than one) didn't accept us because we were so different. So, I created a character (Lekore) who was vastly different from his people, with a strong message boldly written in the plot: Different isn't bad. That was a long time ago, and I've learned subtlety since then, but the message remains the subtext of Lekore's journey. I want readers who feel like outcasts to know they're not alone and they're not bad just because they're different. That's my hope.
Is there anything you find particularly challenging in your writing?
Keeping all the parts and pieces straight, especially in a long series, can be intimidating. I try to keep notes and use several whiteboards, and I've spent years building the lore around everything, but my mind is so fallible. Good thing I get more than one draft to get this right!
How many books have you written and which is your favorite?
I'm just finishing up my twentieth novel--which is also the fifth book in my Record of the Sentinel Seer series, of which Prince of the Fallen is the first. Picking a favorite is hard! Haha. I love all my stories and characters, but possibly Prince of the Fallen is my favorite because it was my first idea for a novel that stuck around long-term. It has special significance personally, and it's amazing to finally have it out in the world!
If You had the chance to cast your main character from Hollywood today, who would you pick and why?
Oooh, that's a tough one. I don't really follow modern celebrities, and I'm not sure how many would be able to pull of the fae-ness of Lekore. I mean, once upon a time, Orlando Bloom might have(Legolas was gorgeous) but he's too old now. Does anyone know the modern equivalent of Orlando Bloom and wanna help me out? Haha!
When did you begin writing?
I've been writing since I was nine or ten years old. So, it's been a long, long time.
How long did it take to complete your first book?
Two years from start to finish, once I settled down to focus on one single story. I completed it at age seventeen. Man, what an incredible feeling that was!
Did you have an author who inspired you to become a writer?
Several; the most significant being J. R. R. Tolkien, since he led me to write fantasy. Several years before that, I devoured Carolyn Keene's Nancy Drew series and wanted to become an author like her someday. (Too bad I'm abysmal at writing mysteries. Haha!)
What is your favorite part of the writing process?
Editing! That might sound utterly mad, but I adore taking my subpar words and polishing them up. It's such a labor of love for me.
Describe your latest book in 4 words.
Everyone wants the Seer.
Haha. Welp, that's pretty accurate.
Can you share a little bit about your current work or what is in the future for your writing?
I'm fully committed to telling Lekore's story right now. As I mentioned above, I've just finishing up Book 5 of the Record of the Sentinel Seer, and I'm planning to launch the remaining books throughout 2022. As I'm
concluding this arc of Lekore's story, it's become evident that his journey isn't over yet, so there will be a sequel series down the road. But I have a few other projects i
n the works ahead of that, including a story centered around dragons, and a sequel trilogy to my stand-alone high fantasy title,
Crownless
. So, I guess the short answer to your question is that I see a whole lot of words in my future. Better get back to writing!
About the Author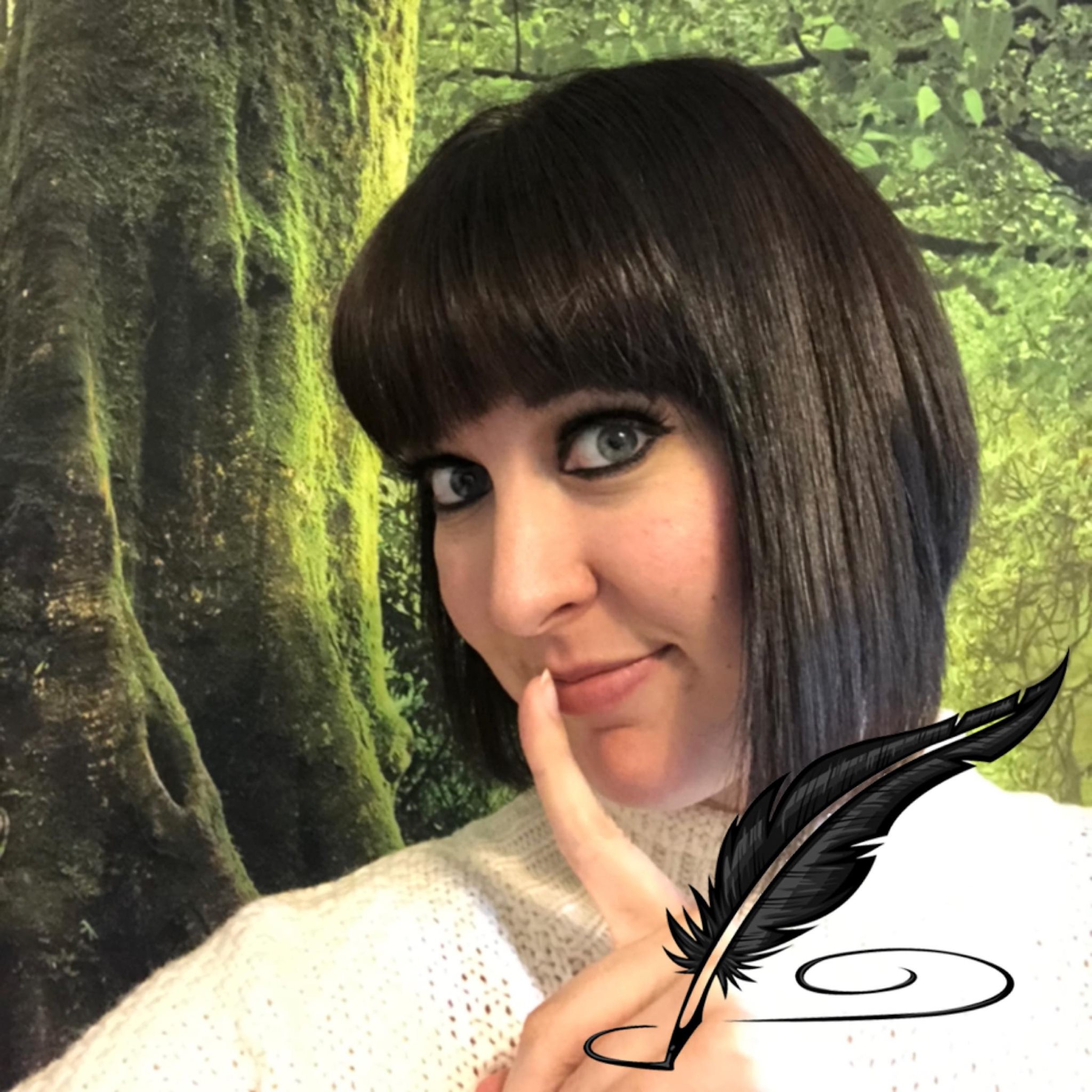 Writer of fantasy, magic weaver, dragon rider! Having spent the past 20 years devotedly writing fantasy, it's safe to say M. H. Woodscourt is now more fae than human.
All of her fantasy worlds connect with each other in a broad Universe, forged with great love and no small measure of blood, sweat, and tears. When she's not writing, she's napping or reading a book with a mug of hot cocoa close at hand while her quirky cat Wynter nibbles her toes.
Learn more at www.mhwoodscourt.com
Contact Links
Purchase Link
a Rafflecopter giveaway