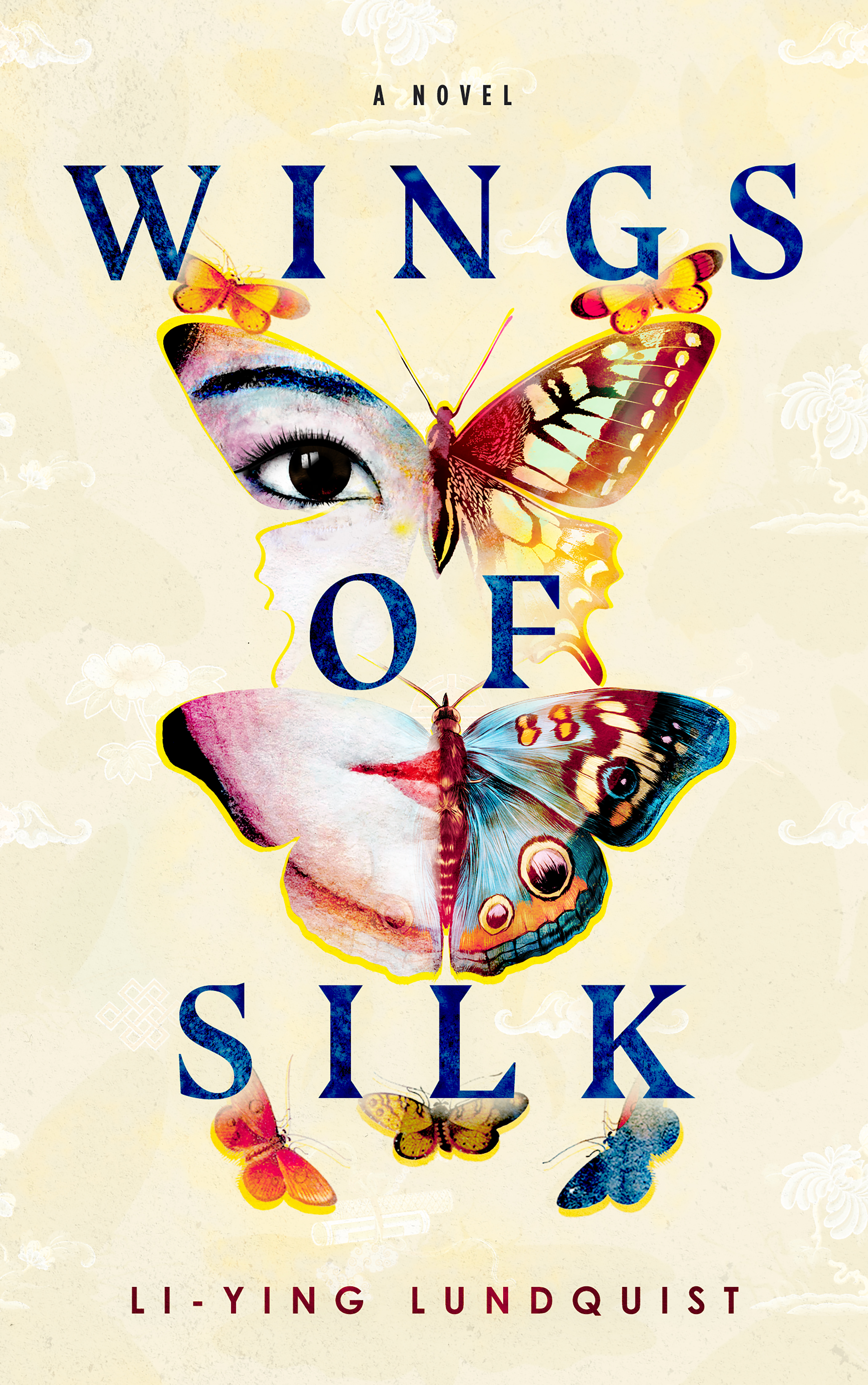 Historical Fiction
Date to be Published: November 2, 2021
Publisher: Acorn Publishing
After surviving a childhood under the oppressive rule of Chairman Mao's "Cultural Revolution," a young, courageous teenager abandons her life in China for the freedom of the unknown in America. Arriving at the New York City doorstep of family members she's never met, Ying-Ying has been promised they'll help her learn English and accomplish her dream of attaining a college degree. But weeks later, she's kicked out without explanation. Now a homeless immigrant, Ying-Ying must learn who to trust, how to find work, and how to succeed in a bustling metropolis that looks the other way. Overcoming obstacles of abandonment, heartbreak, and injustice in a foreign land, she remains fiercely determined to become a woman who will impact the world. An incredible story of second chances, Wings of Silk reminds the reader that underneath the fragile form of an individual, a strong and resilient heart is always ready to take flight.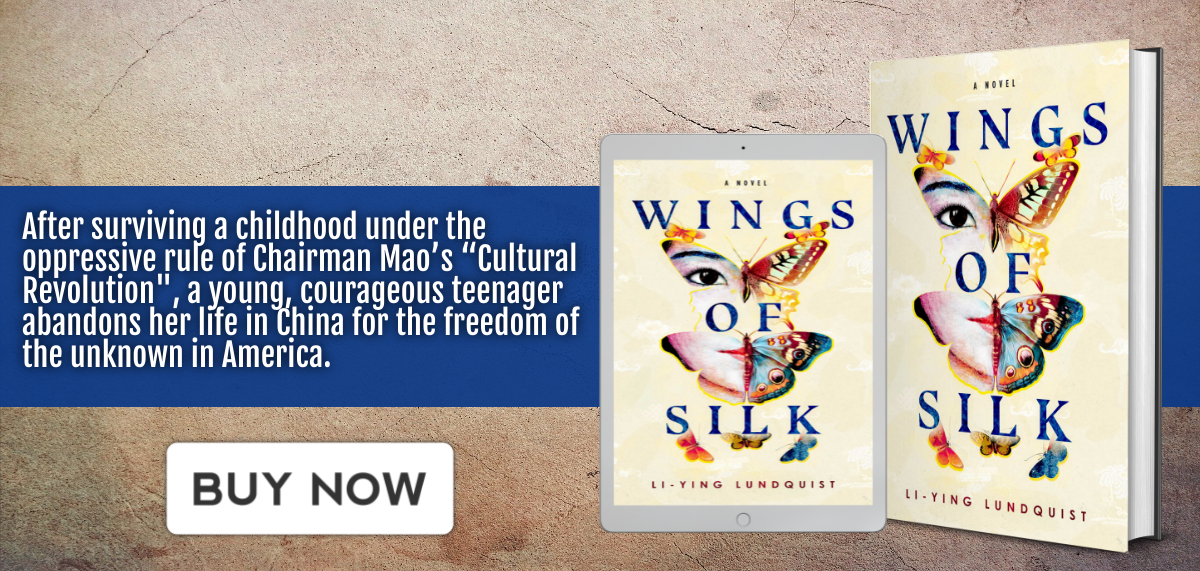 Interview
Is There a Message in Your Novel That You Want Readers to Grasp?
The ability to truly forgive yourself and others is the root of being happy and fulfilled in life.
Is there anything you find particularly challenging in your writing?
Diving into the details of each scene can often be a challenge for me. Each incident in a story is multilayered and complex, but I often feel rushed to move onto the next plot point. I have to push myself to be patient and focus on the present scene first.
How many books have you written and which is your favorite?
This is my 1st book. It is also my favorite! :)
If You had the chance to cast your main character from Hollywood today, who would you pick and why?
Gong Li because she is an incredibly beautiful, strong, and talented Asian actress who is able to play truly powerful characters.
When did you begin writing?
I started seriously writing in March of 2020, right before the pandemic hit. The timing was interesting, but I was grateful to be focusing on accomplishing one of my lifelong dreams during a time that was so difficult for our world.
How long did it take to complete your first book?
It took about 10 months to write, and then another 8 to polish and publish it.
Did you have an author who inspired you to become a writer?
Yes! One of my dearest friends, bestselling writer Holly Kammier. She's an extremely talented writer with a passion for helping other writers publish their books and share their stories with the world.
What is your favorite part of the writing process?
Working with my 1st editor Jessica Hammett was so much fun as we really had unity in our voices coming together. Then I shared that version with my publisher Holly Kammier who was the person in my life who always kept pushing me to write. Sharing this experience with both of these brilliant women was my favorite part as I received so much love, inspiration, and dedication from them.
Describe your latest book in 4 words.
Cultural, exciting, beautiful, and inspiring.
Can you share a little bit about your current work or what is in the future for your writing?
My future goals center on writing more stories about courageous women! I have a specific woman in mind whose story I want to share, but haven't started writing it quite yet.
About the Author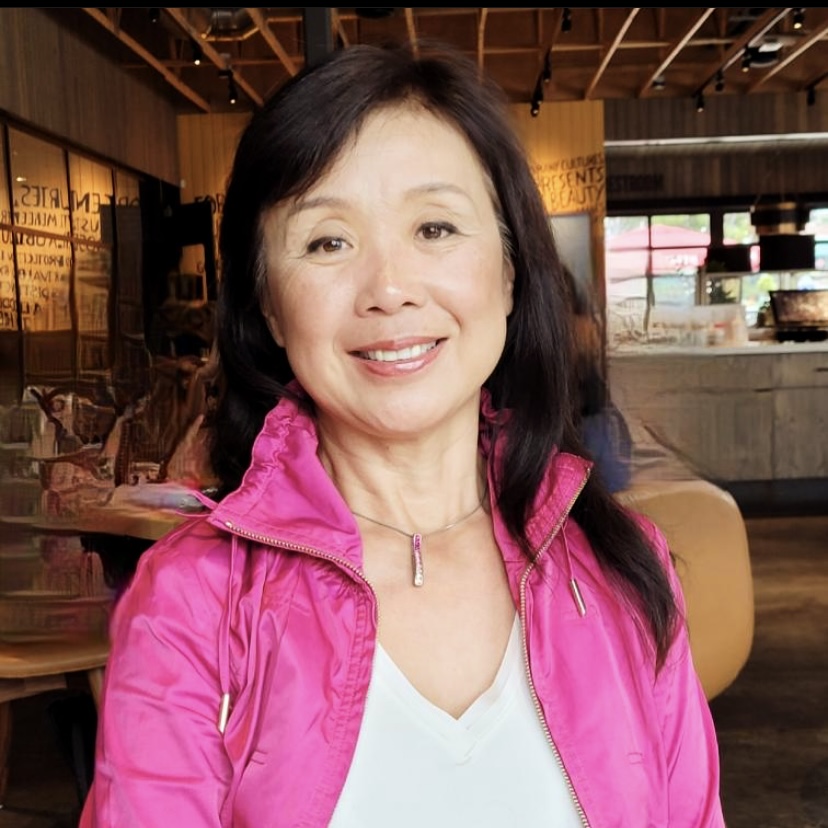 Li-Ying Lundquist was born and raised in China under the strict regime of Chairman Mao's "Cultural Revolution." The daughter of intellectual parents, her life was in constant danger and she grew up believing academic performance and perfectionism were the keys to survival and fulfillment. After high school, following a strong desire to find freedom and get to know family members who lived in the United States, Li-Ying left her life in China to pursue the American dream. Overcoming the plights of a young immigrant who did not speak the language, Li-Ying obtained her master's in computer science from a prestigious university and became a successful lead engineer. While working for AT&T Bell Labs, she and her team made the world's first "text message" for mobile phones. Today, she is happily married to a wonderful man and has two darling sons whom she loves with all her heart. An advocate of freedom founded on self-respect and happiness, she hopes readers of
Wings of Silk
will be inspired by the lessons of forgiveness, grace, and God's powerful love.
Contact Link
Purchase Links
a Rafflecopter giveaway