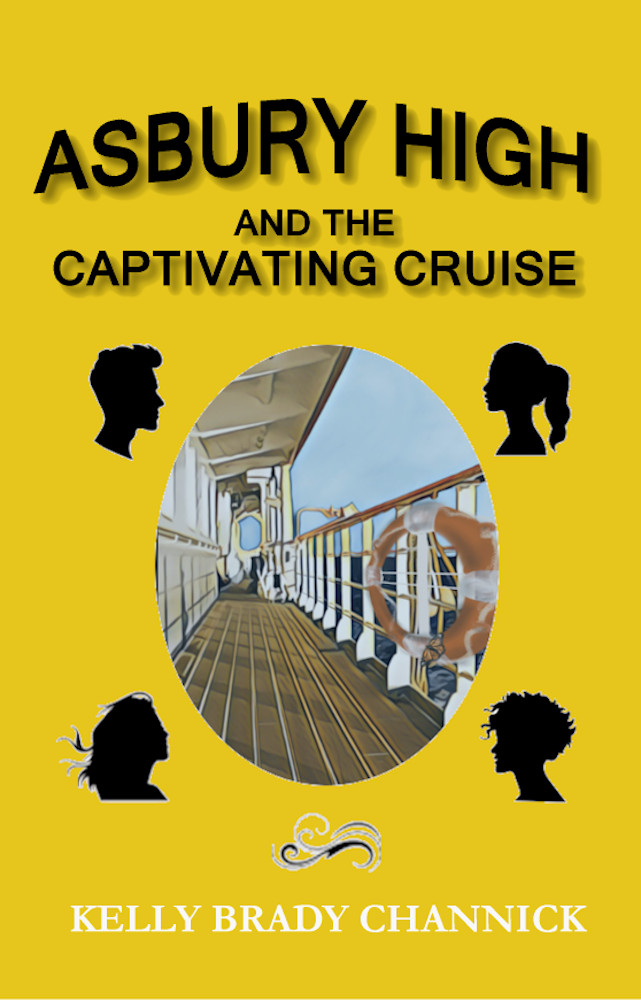 Asbury High Series, book 6
YA Cozy Mystery
Date Published: 05/29/2022
Publisher: Purple Milk Publishing
Carly, Maddie, Pilot and Cornelious have been waiting forever for their Seniors Only Cruise. After three years of solving crime in their small town, this trip is the relaxing break from Asbury they need. Dreaming of all the fun and drama-free adventures in store for them, the gang settles in for a calm summer cruise.
Soon after departing, things don't go quite as planned. With strange, new additions to their itinerary, Asbury's favorite sleuths detect something is amiss. When violence breaks out, Cornelious turns to the captain who quickly reassures everyone aboard. After all, what reason would the crew have to mess with a group of teenagers? Adding to their troubles is Cornelious' cousin Dane, whose feelings for Maddie have only grown stronger.
Excited to be away from his father and finally dating Maddie, Cornelious tries to ignore his cousin as his insecurities fester. After a stirring revelation from Dane, Cornelious retreats from his friends and finds solace in the ship's jolly Captain Dex. At the same time, Carly, Maddie and Pilot begin to suspect the crew, believing there's more than meets the eye with this cruise. Frustrated by Cornelious' withdrawal, the gang doubles down on their efforts to discover the crew's motives. Pulled into a dangerous game of who to trust, the gang is determined to find the truth—and mend their friendship.
With relationships called into question and stunning secrets exposed, the gang faces their biggest obstacle yet—trust. Can Cornelious trust the captain more than his friends? With their peers placing blind trust in the crew, can the gang convince them otherwise, before it's too late? Or are Pilot, Carly and Maddie just overreacting? With constantly changing itineraries, a scheming crew lurking behind every door, a happy-go-lucky captain refusing to dig deeper, and lifelong relationships put to the test, can the gang rekindle their relationship with each other and figure out what's really going on?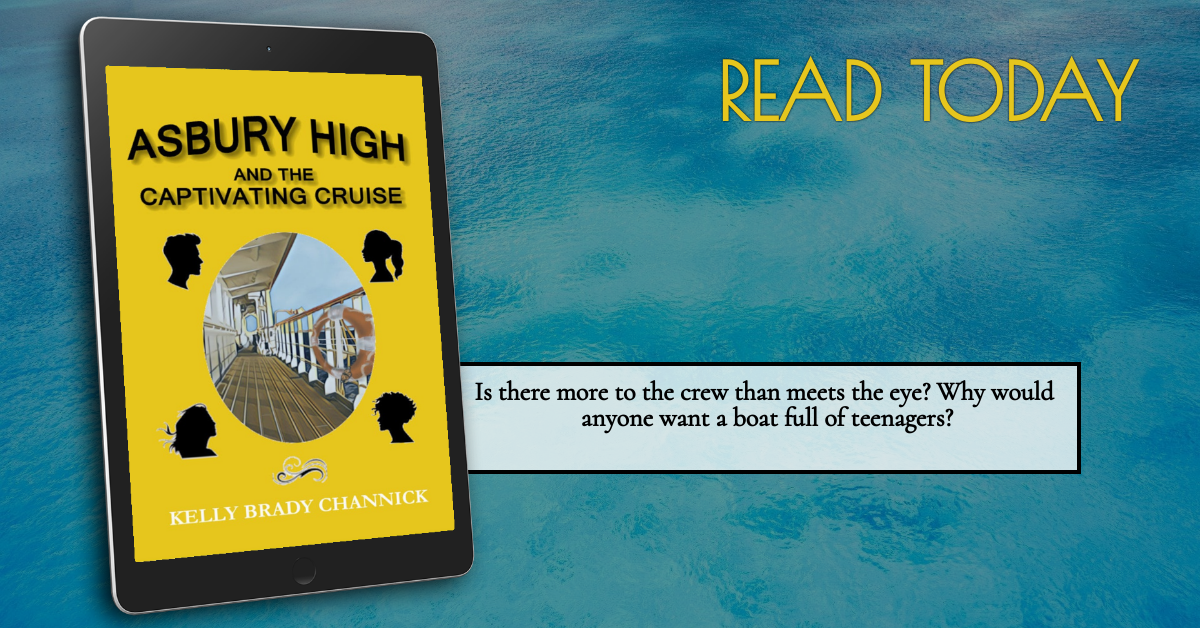 Interview
Is There a Message in Your Novel That You Want Readers to Grasp?
As a cozy mystery, the heart of the novel is a light-hearted mystery. However, in this installment the message of friendship and trust is central to the mystery—as well as staying sharp and standing by your beliefs.
Is there anything you find particularly challenging in your writing?
The most difficult part for me, is deciding whether a draft is fully complete. I find it's easy to keep adding to the storyline or revising various drafts.
How many books have you written and which is your favorite?
In this Asbury High series I have written all 7 already, and have recently completed the early drafts of two other standalone adult mysteries. My favorite would have to be the first Asbury High book, simply because it was in my mind and written in various forms for 12 years before it was published.
If You had the chance to cast your main character from Hollywood today, who would you pick and why?
I've actually been asked this before, and I would not want to choose anyone from Hollywood. Because the novels start when the characters are 14 and go until they are 18, I'd want to cast unknowns who grow into their roles—similar to Stranger Things and Harry Potter.
When did you begin writing?
I've pretty much written and created stories and journals since first grade, but I decided to seriously start writing in 2019, when I was 28.
How long did it take to complete your first book?
I wrote Asbury High and the Thief's Gamble completely when I was 18. I then wrote out the whole storyline for the characters and outlines every book in the series shortly thereafter. However, the Thief's Gamble went through numerous drafts over the course of ten years!
Did you have an author who inspired you to become a writer?
JK Rowing for sure!
What is your favorite part of the writing process?
Outlining the story completely when it first comes to me. After finishing a stocking I can tell whether I should keep going to change anything, or put it aside for further development.
Describe your latest book in 4 words.
A Suspenseful, often frustrating mystery.
Can you share a little bit about your current work or what is in the future for your writing?
In the future, I have the final installment of Asbury High to be released and then I have two standalone adult crime and mystery novels. The atmosphere of these stories are vastly different than the cozy feel of the Asbury High mysteries.
About the Author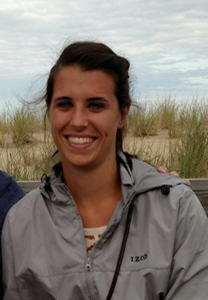 Growing up just over the bridge from Ocean City, NJ in Upper Township meant discovering plenty of fun places to both read, write, and run around outside like a maniac. For as long as she could remember, Kelly loved making up stories, and leaving her listeners/readers on the edge of their seats.
After graduating from Ocean City High School, Kelly accepted a basketball scholarship to Holy Family University, in Philadelphia. Upon graduating college, Kelly continued to live in Philly, teaching for four years, and meeting the love of her life during a snowstorm. In fact, it was her awesome husband who encouraged her to pursue her writing--Yay, Ryan!
Before writing page-turners however, she taught first, fifth, sixth, seventh and eighth grade — like a dessert menu, she simply had to test them all out. But her favorite job is the one she's now doing full time: writing.
As her first published work, the Asbury High series has been brewing since she was 18, and has something for every type of reader--go ahead take look for yourself! If you love mysteries, you've found your new favorite author. Kelly loves to craft whodunit mysteries, leading readers through various twists and turns filled with red-herrings, hidden clues, and more peculiar characters than a reality show. As an athlete, she hopes that the importance of teamwork and overcoming adversity, is also quite clear in her writing
Kelly lives in South Jersey with her handsome husband, energetic baby boys, two cookie-stealing dogs, and an awfully smart cat. If you want to know when Kelly's next book will come out, please visit her website at http://www.kbchannick.com, where you can sign up to receive emails providing updates for new releases, or contact her directly, as well as win fun giveaways, and receive up to date news.
Contact Links
Purchase Now
a Rafflecopter giveaway