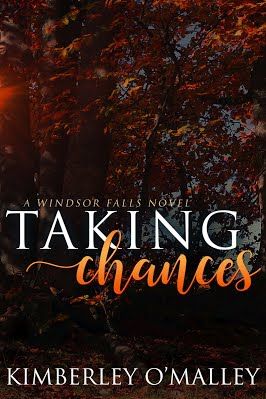 Date Published:
20 June, 2017
Publisher: Carolina Blue Publishing
Katie Fitzgerald learned the hard way about love. She vowed to never get involved with a doctor at work, and when she did, he broke her heart. Older and wiser, Katie is serious about never getting hurt again. Dr. Flynn Reynolds, staff cardiologist at Windsor Falls Memorial, just might be the man to change her mind. Attraction explodes between the two from their very first meeting. But Katie is determined to protect her heart. Will Flynn convince her to take another chance?
Interview
Is There a Message in Your Novel That You Want Readers to Grasp?
Happy endings do exist, but we must be willing to fight for them. In Taking Chances, Katie Fitzgerald could have continued to guard herself from future heartache. But where would that have left her?
Is there anything you find particularly challenging in your writing?
There are two things really. I never have enough time to write. Like many independent authors, I have a full-time job outside of writing. I also have a family. I struggle with external conflict. A lot!
How many books have you written and which is your favorite?
I have written and released two. The third is half way completed. My first, Coming Home, will always have a huge emotional attachment. I originally wrote it in 2002 while awaiting the adoption of our daughter from Russia.
If You had the chance to cast your main character from

Hollywood

today, who would you pick and why?
I would pick Patrick Dempsey to play Flynn Reynolds. I have always had a huge crush on him, and the whole doctor connection doesn't hurt.
When did you begin writing?
I began writing in 2002 but quickly traded that manuscript for new motherhood. Many years passed before I thought to take it out and dust it off.
How long did it take to complete your first book?
I wrote the first version of Coming Home in three weeks. Of course, that was many years and versions ago. In total, it took 15 years.
Did you have an author who inspired you to become a writer?
There isn't any one author who inspired me to become one. I read voraciously and love many authors. I do try to adopt bits and pieces of many authors' styles into my writing.
What is your favorite part of the writing process?
My favorite part is never knowing where the story will take me. I sit at my laptop and am constantly amazed by what unfolds. It drives people crazy, which just makes it more appealing.
Describe your latest book in 4 words.
Can you share a little bit about your current work or what is in the future for your writing?
My novels are part of a series set in the mythical town of Windsor Falls, NC. I foresee maybe seven or eight books total. I'm already dreaming of the next series which will be set at the beach. Think Oak Island, NC.
Kimberley O'Malley is a recent transplant to Charlotte, North Carolina from the frozen North. She is learning to say y'all but draws the line at sweet tea. Sarcasm is an art form in her world. When not writing, she is a full-time nurse and part-time soccer Mom, but not necessarily in that order. She shares her life with an amazing husband of more than twenty years, two teenagers, and one very sweet Shetland Sheepdog, Molly.
Facebook: Author Kimberley O'Malley
Instagram: kimberleyomalley67