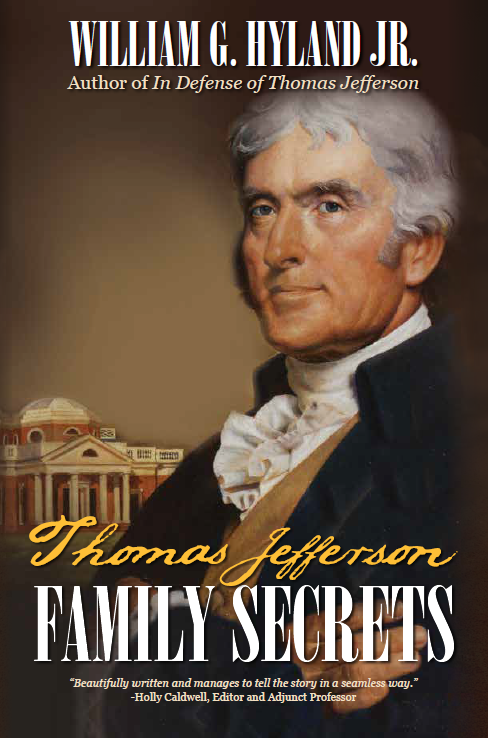 Nonfiction / Biography / History
Date Published: 2-1-22
Publisher: Palmetto Publishing / Blackstone Publishing
A fascinating biography of Thomas Jefferson that presents an entirely new and provocative look at the final years of his life, as seen through the eyes of his most trusted family confidants. A powerful profile based on fresh research and unpublished memoirs.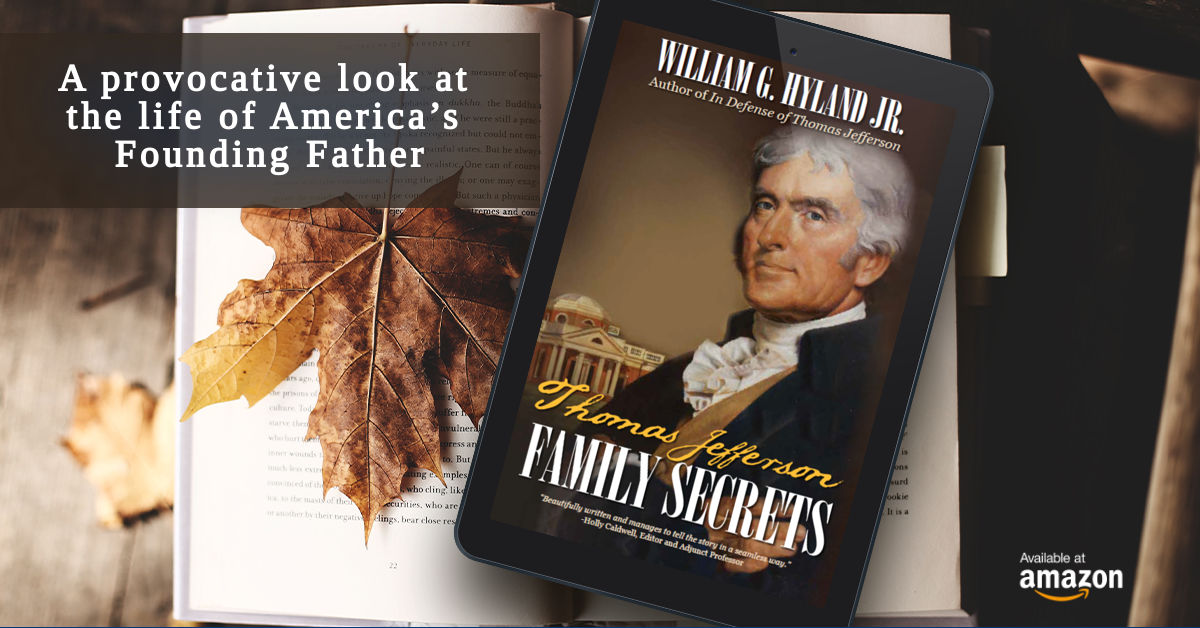 Interview
What was your main drive to write this book?
My main drive and focus was to present an historically accurate portrait of Thomas Jefferson and his immediate family.
What do you hope readers will learn by reading this book?
I hope readers will have a different portrait of Thomas Jefferson, the intimate family man with his surrounding and loving family in his twilight years.
Did you do much research when planning this book?
I did extensive research on Thomas Jefferson, his family papers and letters including to his two adult grandchildren, Thomas Jefferson Randolph and Ellen Coolidge, who take care of him through his turbulent last years.
Did you have any main people who helped you in the process of this book or influenced you to write it?
Yes, I was influenced and sought the mentorship and expertise of a Jefferson scholar, Dr. Ken Wallenborn who was a guide at Monticello and served on the committee to investigate the DNA report of Thomas Jefferson and his alleged slave in 1998.
How long did this book take you to write from initial thought to hitting publish?
It took approximately 2 years from start to finish, for the research and writing and completion of the book
Do you have plans to write more about this topic or new topics?


I think this may be my last Jefferson book since I have written four on the Jefferson family, but may have an idea for one more.
About the Author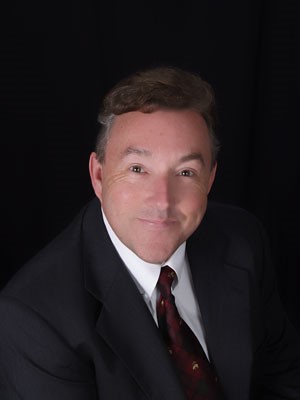 A Virginia native, William G. Hyland Jr. is the author of four widely praised historical biographies, including "In Defense Of Thomas Jefferson" (St. Martin's/Thomas Dunne Books), which was nominated for the Virginia Literary Award. He is a seasoned litigation attorney with a national law firm and nearly thirty years of high profile trial experience. He is also a former Adjunct Professor of Law at Stetson University College of Law. His professional lectures have included speeches at the National Archives and the Colonial Williamsburg Foundation. Hyland is a member of the Virginia and New York Historical Societies and serves on the Board of Directors of the Thomas Jefferson Heritage Society. Mr. Hyland holds a B.A. from the University of Alabama and a J.D. from Samford University. Before law school, Mr. Hyland held a Top Security clearance and worked for the Arms Control and Disarmament Agency.
Contact Links
Purchase Links
a Rafflecopter giveaway