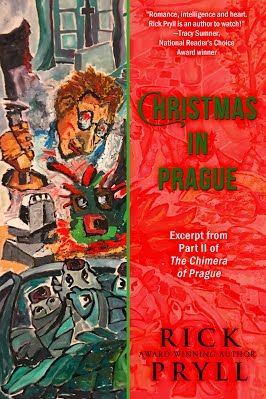 Date Published:
November 24, 2018
Publisher: Foolishness Press
Christmas in Prague is the story of Joseph, a divorced American twenty-something living as an expat in Prague. He's obsessed with Karina, a Czech waitress-turned-supermodel. She's freshly back from a trip to Italy with her English teacher, and she's ready to give Joseph the attention for which he's been longing. Will his Christmas wish come true?
Interview
Is There a Message in Your Novel That You Want Readers to Grasp?
"Christmas in Prague" is about discovering your own self worth. Thousands of miles from home, in a jewel of romantic old Europe, at the height of the holiday season, Joseph decides to spend Christmas morning alone. Why? Because his obsession with Karina, a tall slender waitress-turned-supermodel, isn't working for him anymore. She's ready to see what could be in their future together -- is it already too late, before it even gets started?
Is there anything you find particularly challenging in your writing?
The most challenging thing about writing is knowing what to work on next. So many good ideas, so little time.
I gravitate to the pieces that seem to be niggling my brain the most. Then I check with my alpha reader, my wife, 2018 ArtPop Charlotte artist, Holly Spruck. If she doesn't shoot me down (rare, but it happens) I send a draft to small group of trusted beta readers. I thrive on strong, constructive feedback.
How many books have you written and which is your favorite?
"Christmas in Prague" is my fourth book. They are all my favorites, obviously, but I think "The Chimera of Prague" is my Magnum Opus. It has been my greatest achievement so far. It will not be my last. :)
If You had the chance to cast your main character from Hollywood today, who would you pick and why?
Cameron Monaghan from "Shameless" -- he's got the right looks but he'd have to lose the accent (us Western New Yorkers don't have any accent do we? Until we hit that flat vowel sounds in 'bagel' or 'vague' then maybe) and he'd have to look good in a pair of tortoiseshell glasses.
When did you begin writing?
I wrote a book in the third grade called "My First Hunting Trip." To be fair, it was a school assignment -- all my classmates wrote a book. The difference is I still have mine.
How long did it take to complete your first book?
My first book, if you are willing to skip over the third grade was a chapbook of poetry
Did you have an author who inspired you to become a writer?
Richard Bach. First it was Jonathan Livingston Seagull. Then Illusions. I wanted to write a book like that. But later it was the movie, The World According to Garp, based on the book by John Irving. So John Irving too.
What is your favorite part of the writing process?
The moment when you touch divinity. It happens when there is
serendipity, when there is synchronicity. Something comes out of you and you just know it is right. That part doesn't even have to survive the editing process -- just to have had the experience is enough.
Describe your latest book in 4 words.
Change. Actualization. Readiness. Futur
e.
Can you share a little bit about your current work or what is in the future for your writing?
Once Part II of "The Chimera of Prague" gets out into the wild, I am thinking I might go back to a poetry project I have been working on since 2005. I have 70 poems collected that would be fun to finish. In addition, I am shopping a Middle Grade book about the strength of weaknesses and the weaknesses of strengths -- a story where a disability unifies a classroom. And who knows, maybe there is more to Joseph's story someday.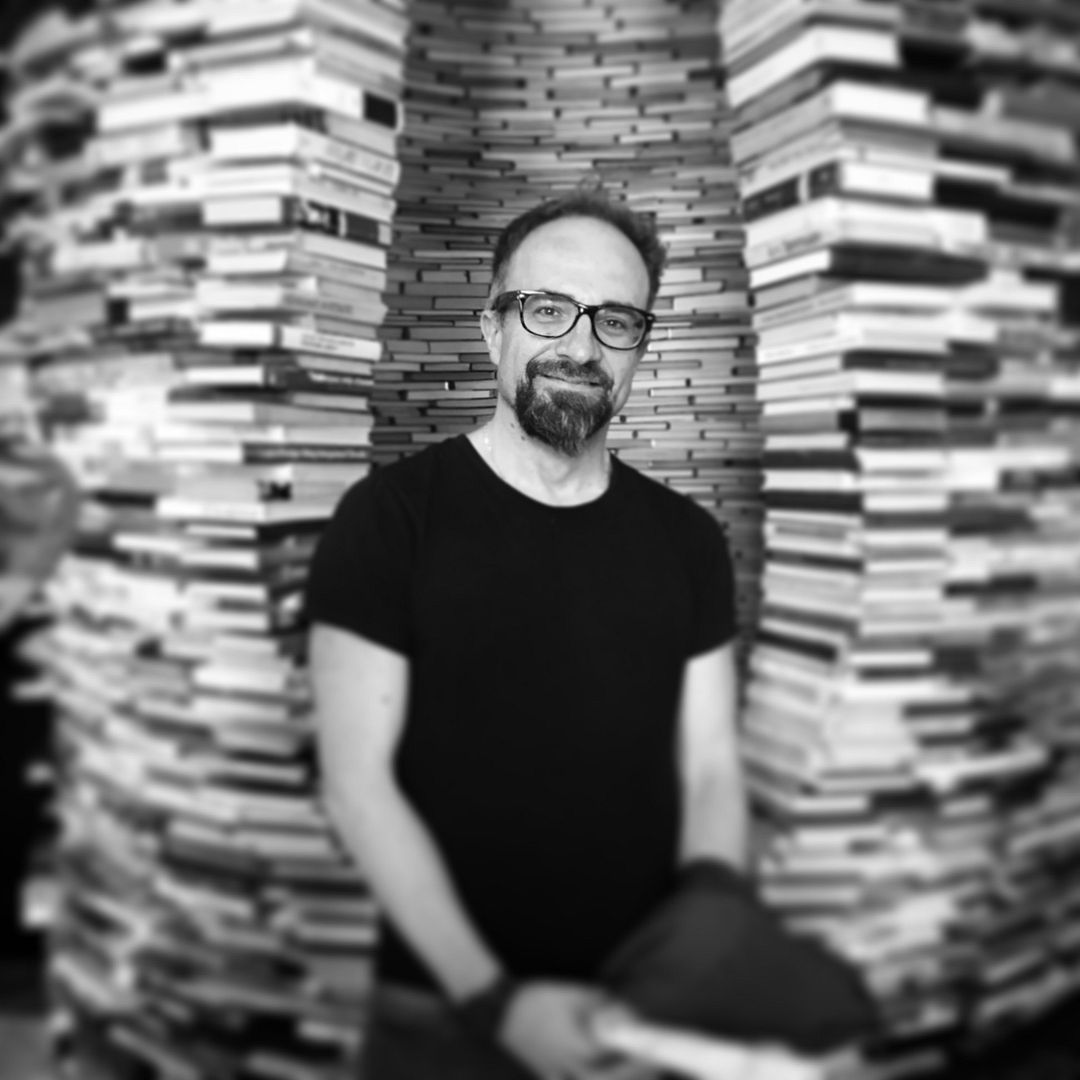 Rick Pryll is an award-winning author and poet. His book, "The Chimera of Prague" was selected as the winner of the 2018 New York Book Festival for Romance. A graduate of MIT, Rick wrote a novella as the thesis for his Mechanical Engineering degree. Having grown up in Western New York State, Rick and his wife, ArtPop Charlotte 2018 artist Holly Spruck, live in Charlotte. They have two children, two cats and a dog.
First published to the web in 1994, his hyperfiction short story "LIES" has garnered praise from the Wall Street Journal, SHIFT magazine, and several other publications in print and online. It is cited in more than seven books, has been translated into Spanish and Chinese.
From 1996 to 2002 Rick lived in Prague, in the Czech Republic. While there he published two books including Displaced (Foolishness Press, 1998) and Wallow (Foolishness Press, 1999). His stories and poems have been featured on the pages of THINK and OPTIMISM.