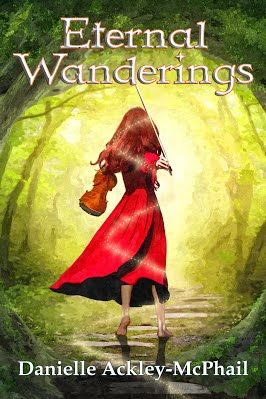 Urban Fantasy / Celtic Fantasy
Date Published:
April 1, 2019
Publisher: eSpec Books (Paper Phoenix Press imprint)
Mortal. Immortal. Musician. Mage.
On a journey from the boroughs of New York to the heart of Tir na nÓg, from innocence to the deepest darkest crevices of her soul, Kara O'Keefe found power and strength in the discovery of self. But with that peace came a hard truth. As a bridge connecting many worlds, none of them held a place for her.
She must find her own way, forge her own path.
To honor a vow to Granddame Rose, a matriarch of the Kalderaš Clan, Kara joins the Romani caravan, only to find herself even more of an outsider than before. While she strives for acceptance, and to honor her vow, little does she know she has once more become a lure to an ancient and deadly enemy, drawing danger into the midst of her unsuspecting hosts.
Once savior of the world, Kara must now save herself and the innocents around her.
She has come into her legacy, but where will destiny take her?
Based on the Eternal Cycle Series of Novels:
Includes six bonus short stories.
Interview
Is There a Message in Your Novel That You Want Readers to Grasp?
It wasn't planned this way, but respect of cultural diversity. Eternal Wanderings follows the journey of Kara O'Keefe and that journey starts in a Romani caravan. These people have a long history of persecution and discrimination. Because of this, they are very insular to this day. Their beliefs and practices are very different from those most of us grew up with. Kara had a hard time coming to grips with that, but I hope she serves as a positive example to others. We don't have to accept the beliefs of other cultures, but we most certainly should respect their right to have them.
Is there anything you find particularly challenging in your writing?
I am not the type of author that can write an outline. Many times I don't even know the details of the story I am going to write. I get an idea and run with it, seeing where it takes me. When I try to write an outline I am overwhelmed. I much rather get started and discover the world as I go. Mostly this is because when I do have a plan, more often than not, the characters hijack the story and take it in a completely different direction.
How many books have you written and which is your favorite?
This one is a little tricky. I have written five novels and co-written one. But I also have a writers' guide, a cookbook, and four short story collections. If I have a favorite, it isn't fixed, because I love all of them for different aspects. My Eternal Cycle trilogy (Yesterday's Dreams, Tomorrow's Memories, Today's Promise) is what got me started and the books you could say I grew up with, as an author, that will always give them as special place in my heart; My Bad-Ass Faerie Tale novels (The Halfling's Court, The Redcaps' Queen) were my first efforts at serious world-building and were a lot of fun; the novel I co-wrote with Day Al-Mohamed, Baba Ali and the Clockwork Djinn, was exciting and my first serious effort at collaboration. All of them mean so much to me because they brought me to this point. If I must choose just one, however, it will have to be Eternal Wanderings, the first in a new spin-off series following the Eternal Cycle. This book, by far, was the most painful to write, and the most satisfying. Due to a series of life-altering events, it took me five years to finish this novella. Though the way was not easy, the final results have to be some of the most beautiful and moving work I have ever written. May it be the first of many on Kara's ongoing journey.
If you had the chance to cast your main character from

Hollywood

today, who would you pick and why?
Oh! This is an easy one. I don't know if she counts as Hollywood, but the only person I could consider is Lindsey Sterling. She is pure magic on a violin and I have trouble picturing anyone else when I picture Kara, who channels her own magic through an enchanted violin.
When did you begin writing?
Another tricky one to answer. I truly would have to say that I have always written. Or perhaps just that I have always told tales, and eventually that translated to writing on paper. As young as twelve, I was already creating books. Poetry at first, as I didn't have the attention span for novels at the time, but eventually fiction-writing took over. I think my fate was sealed when I started telling myself bedtime stories, writing myself into continuations of my favorite books as I lay in bed trying to fall asleep.
How long did it take to complete your first book?
Well, I can't say I wrote continuously, but from start to finish about three years passed by the time I wrote the last line of Yesterday's Dreams. At first I didn't even consider that I was writing a novel. That wasn't my goal when I sat down to write. I was posting chapters of an ongoing story on my free AOL homepage for others to enjoy. Put up an 'email me' link and everything. Damn thing nearly grew moss…until one day I got an email from someone saying they enjoyed it and that they were an agent. They wanted me to email them when I was done. Turns out they were the publisher, and they were still interested when I finished two years later ;)
Did you have an author who inspired you to become a writer?
I can't really say that I did. I read voraciously, always did well in English, and always had ideas for tales to tell. I do have authors who guided my choices in what I read and how I wrote (Anne McCaffrey, Piers Anthony, Mercedes Lackey) but I never specifically planned to be an author.
What is your favorite part of the writing process?
I am delighted by the intricacies of layered meaning. My writing is a tightly woven tapestry liberally scattered with 'easter eggs'. I love rich description and details that bring characters and settings alive and will research for hours just to gather seemingly background elements to season the narrative. I also love interjecting humor to offset the tension, whether in snappy dialogue or brief scenes with comic-relief characters.
Describe your latest book in 4 words.
If I take this literally, it is "A Journey of Self-Discovery"
If I am more evocative, it is "Magical, Musical, Exotic, Exciting"
Can you share a little bit about your current work or what is in the future for your writing?
Oh my! Which one?! LOL…I have four anthologies I need to write stories for: a rescue-and-recovery story for In Harm's Way (eSpec Books); a proof of alien existence story for Footprints in the Stars (eSpec Books); a post-apocalyptic story for Last Cities of Earth (possibly WordFire Press); and an alternate history Beatles story for Across the Universe (Fantastic Books). I have also started the sequel to Eternal Wanderings, and have about five or six partially completed novels to finish…What can I say, WAY too many idea, never enough time!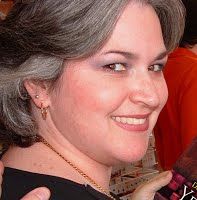 Award-winning author and editor Danielle Ackley-McPhail has worked both sides of the publishing industry for longer than she cares to admit. In 2014 she joined forces with husband Mike McPhail and friend Greg Schauer to form her own publishing house, eSpec Books (www.especbooks.com).
Her published works include six novels, Yesterday's Dreams, Tomorrow's Memories, Today's Promise, The Halfling's Court, The Redcaps' Queen, and Baba Ali and the Clockwork Djinn, written with Day Al-Mohamed. She is also the author of the solo collections Eternal Wanderings, A Legacy of Stars, Consigned to the Sea, Flash in the Can, Transcendence, Between Darkness and Light, and Eternal Wanderings, the non-fiction writers' guide, The Literary Handyman, and is the senior editor of the Bad-Ass Faeries anthology series, Gaslight & Grimm, Side of Good/Side of Evil, After Punk, and In an Iron Cage. Her short stories are included in numerous other anthologies and collections.
In addition to her literary acclaim, she crafts and sells original costume horns under the moniker The Hornie Lady, and homemade flavor-infused candied ginger under the brand of Ginger KICK! at literary conventions, on commission, and wholesale.
Danielle lives in New Jersey with husband and fellow writer, Mike McPhail and three extremely spoiled cats.
To learn more about her work, visit www.sidhenadaire.com or www.especbooks.