Date Published: January 15, 2020
Publisher: CS Publishing Ltd.
For 40-plus years the author battled with attitudes, beliefs and behaviors that are commonly labeled as symptoms of three psychological disorders: muscle dysmorphia, orthorexia, and obsessive-compulsive personality disorder (OCPD). The consequences were grave. This book explains Stuart's struggles and self-inquiry, and then describes the five elements of his psychological healing. Each element helped him, but their synergism profoundly improved his mental health, his relationships, his physical health, and his overall life.
This book isn't targeted only at male bodybuilders and other exercise enthusiasts. The great difficulties Stuart dealt with are experienced by millions of men and women who struggle with their body-image and/or eating, and/or who are tormented by perfectionism or workaholism. His success story may inspire any of those people to start their own self-inquiries that lead to their own success stories.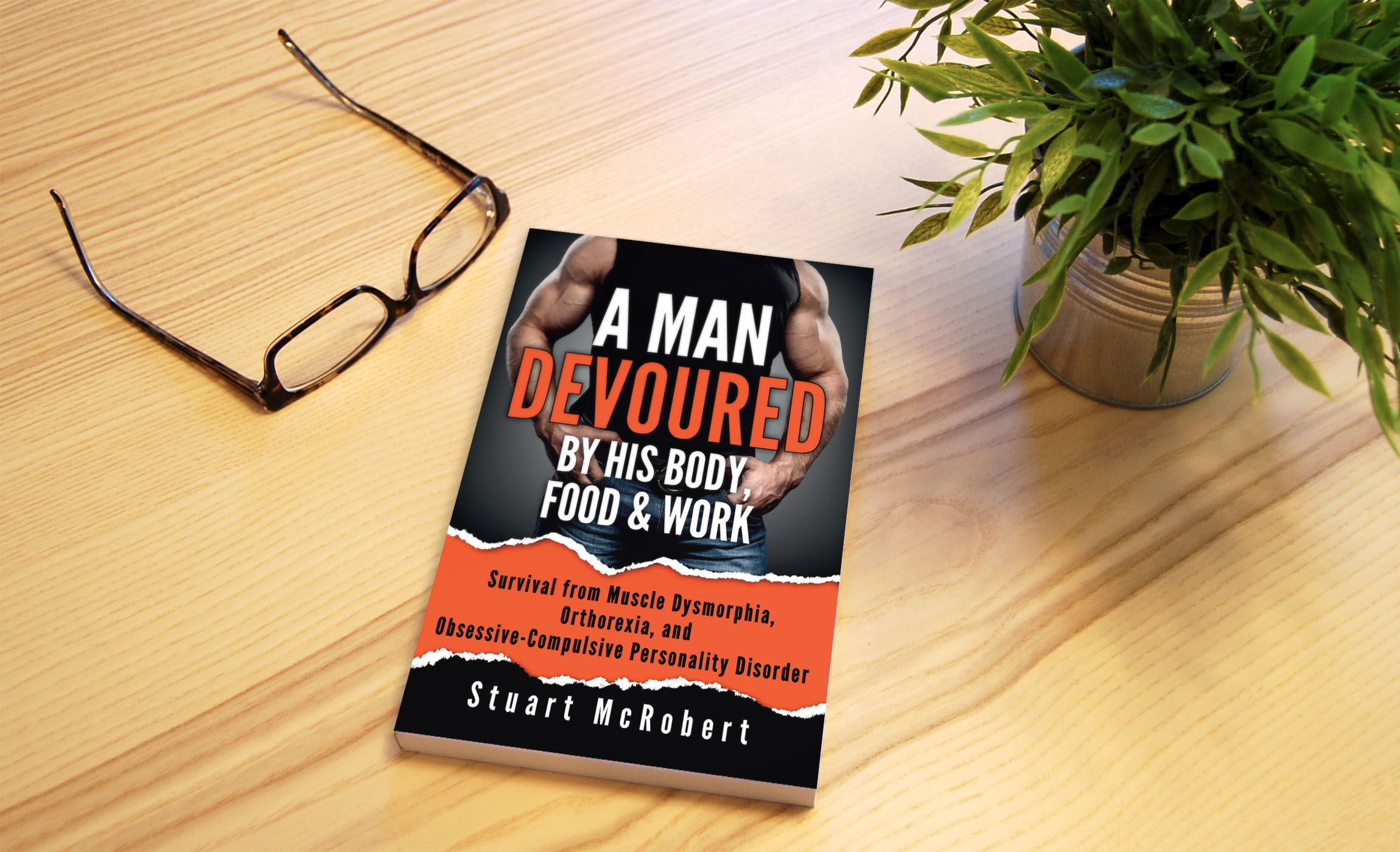 Interview
What was your main drive to write this book?
It was twofold: (1) to help me with my own therapy and (2) to help others with mental health problems find the processes of therapy and healing that work for them.
Writing this book was self-therapy—or writing therapy, or expressive therapy, or writing cure—and was one of the five elements of my overall therapy and healing. But writing this book yielded another great benefit for me: my self-inquiry, research, self-knowledge and self-understanding wouldn't have developed so extensively had I not written this book.
In September 2015 I started to keep notes on my initial investigation into my mental health problems. And in 2016 my progress from personal therapy motivated me to become more and more involved with my self-care. Then I thought I may eventually have a story that other people would appreciate. So I wrote a detailed account of my journey.
My eventual success with my mental health justified putting my story in book form: A Man Devoured by His Body, Food & Work. I used the same criteria of honesty, painstaking effort, and so forth that I applied when I wrote my other books. This book's topics are much more complex, though.
What do you hope readers will learn by reading this book?
My journey may especially resonate with readers who have problems related to body-image issues, their eating behaviors, or "perfectionism" and/or "workaholism." Of course, each reader has travelled a unique path with a particular background I can never know. But perhaps through reading my story, readers may be inspired to start their own self-inquiries that bring about their own realizations, self-awareness, self-knowledge, self-understanding, healing, and mental health success stories.
Did you do much research when planning this book?
Not initially. The book evolved out of the success I had with my own therapy. As my therapy progressed I did ever more research into mental health related to my own particular problems. By the time I finished the book, I'd done extensive research. I started out knowing next to nothing about the mental health topics covered in this book, but by the end of the writing process I'd become very knowledgeable about those topics.
How long did this book take you to go from initial thought to hitting publish?
Four years and two months: September 2015 to November 2019.
Did you have any main people who helped you in the process of this book or influenced you to write it?
I was self-motivated while writing the book, just as I was self-motivated to do something about my mental health problems in the first place, which led me to start therapy. The first major impediment to therapy for my mental torment was my reluctance to admit having problems. The second major impediment was my unwillingness to take action to help myself. I required 40-plus years before I overcame those impediments. I should have taken action decades earlier, but I ignored the warning signs.
Three main people helped me with the process of writing this book: my therapist, my wife, and a friend who has dealt with some of the same problems I grappled with for most of my life.
Do you have plans to write more about this topic or new topics?
At the moment I don't have plans to write more about mental health, but that may change later. I'll keep an open mind. In the fall of this year I'll return to working on a book on physical training, which is the genre of my other books.
About the Author
Stuart has had around 1,000 articles published in print magazines. He wrote a monthly column for the UK's leading bodybuilding magazine for 22 consecutive years. He also authored several acclaimed books including BEYOND BRAWN and BUILD MUSCLE LOSE FAT LOOK GREAT, and published his own magazine for 15 years. But his success as a writer was born out of his efforts to survive the profound struggles he had because of his psychological challenges, which resulted in suffocating distress.