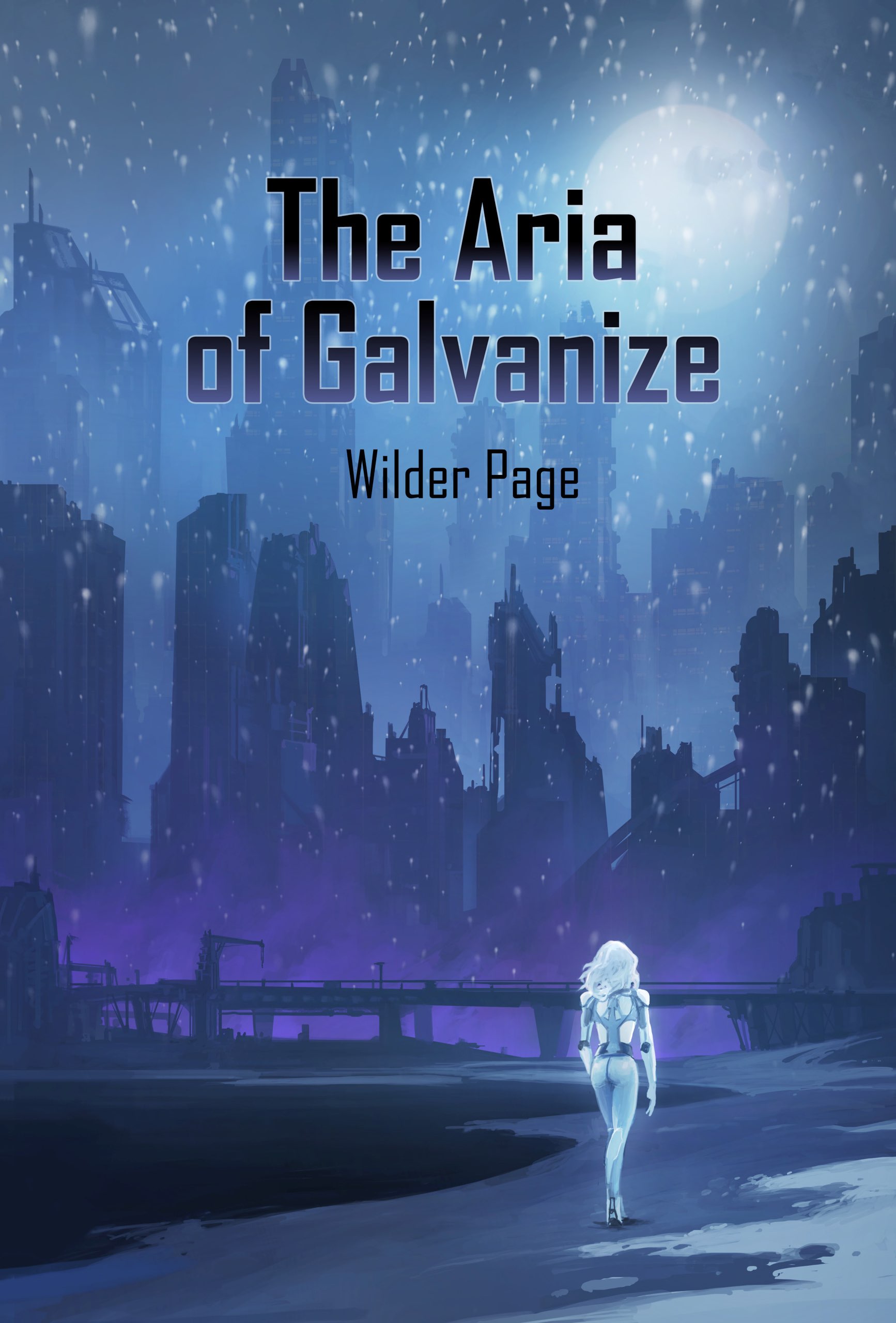 Post-Apocalyptic / Sci-Fi / Dystopian
Date Published: July 3, 2020
Publisher: Skyland Press
Incarnate Number Seven, a cybernetically enhanced young woman with no memories and only a basic operating system, awakens to a devastated world painted in blood, desperation, and genocide. Guided only by a moody artificial intelligence program and scattered digital memories into the past, Seven must traverse the perilous Gateway region, fighting past its savage inhabitants and monsters to learn who she was and what happened to her world. Maybe, if she's lucky, she'll even save what's left of humanity in the process…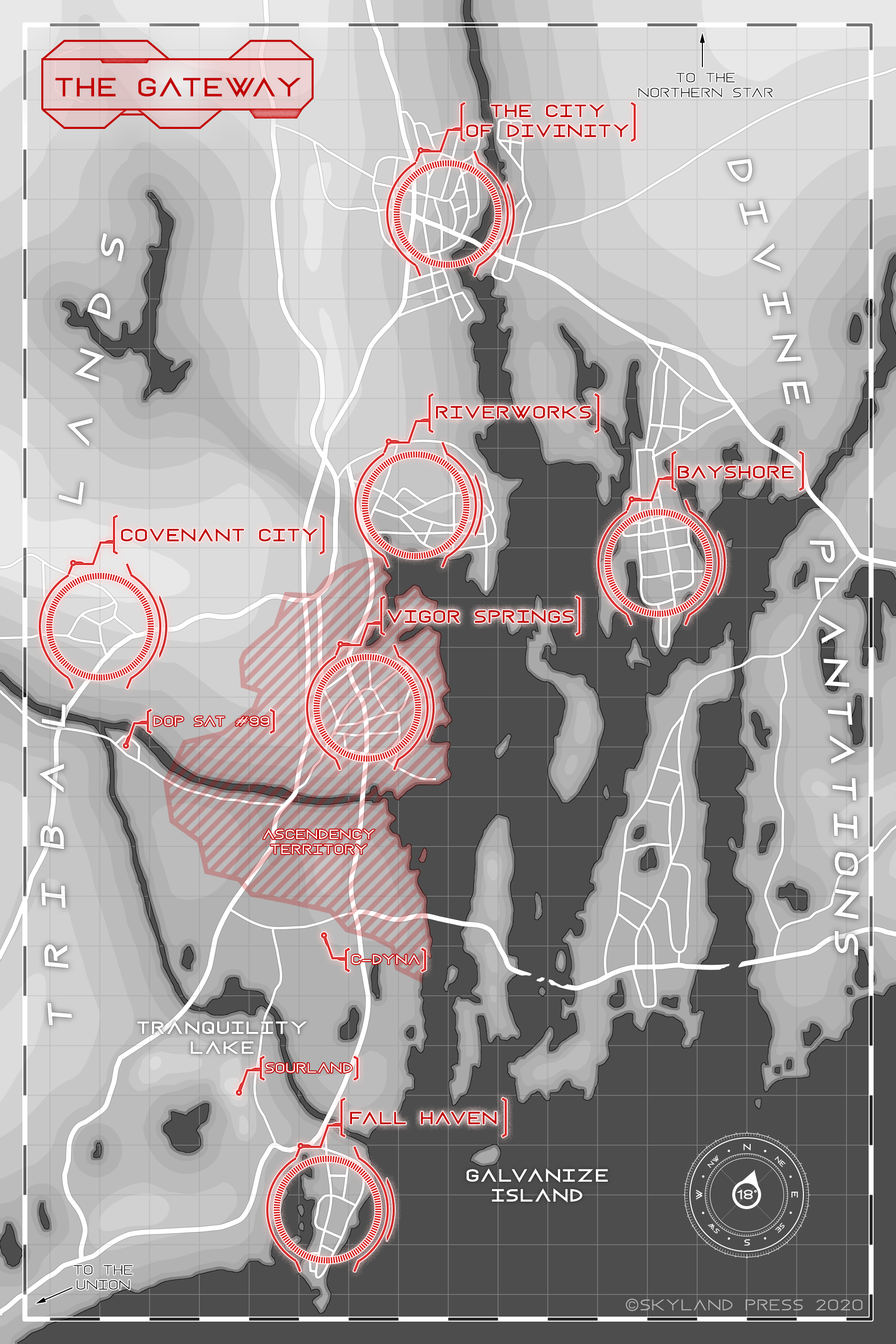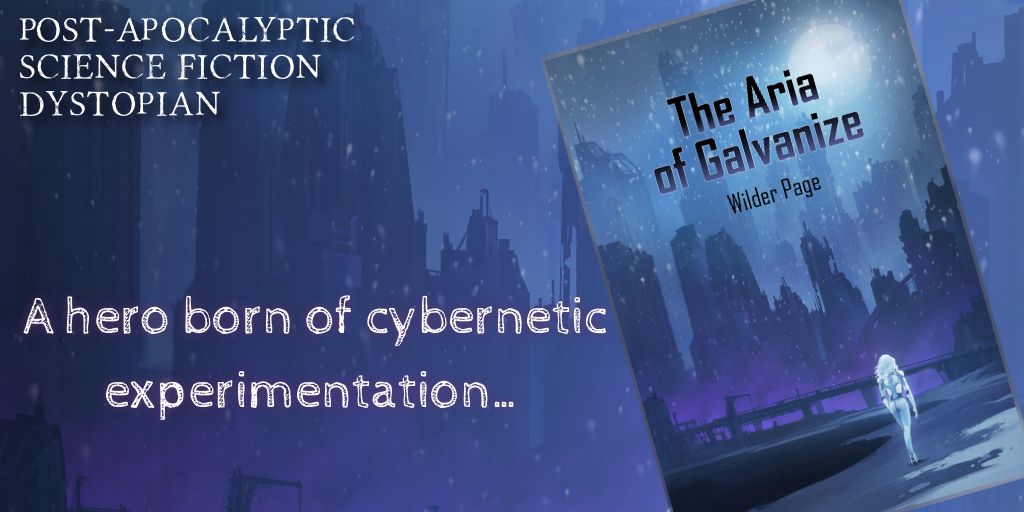 Is There a Message in Your Novel That You Want Readers to Grasp?
The Aria of Galvanize is a post-apocalyptic adventure with a lot of cyberpunk elements, following a young woman who also happens to be a cyborg, Incarnate Number Seven. While I've tried to make the series exciting and entertaining, I've also tried to give a lot of depth to the characters and the wasteland they inhabit, The Gateway. Some of the themes address issues pertaining to societal collapse, the brutality of human nature, and the decay of time. However, I'd say the primary message in the novel involves creating a sense of meaning, even amidst the background of a dark and terrifying world. Despite going through a lot of terrifying experiences and struggles, Seven chooses to keep going and fighting for the things she cares most about. She could, and maybe even should give up, but she doesn't. Deep down, she knows what and who she's fighting for.
Is there anything you find particularly challenging in your writing?
I find the hardest part of writing the series to be trying to ensuring that the big picture of the novels is going the direction I want while keeping the small moment-to-moment action and details immersive and engaging! If I focus too much on the big picture narrative it's easy for a specific subplot to drag on or lose focus, but if I focus too much on a specific subplot it's easy to lose the integration of the entire story! I've gotten better at this since I first started writing, and I work very hard to ensure that every word is necessary to the story and that in the end all of these subplots and challenges will all come together!
How many books have you written and which is your favorite?
The Aria of Galvanize is my debut novel, so that makes it my favorite by default! But I currently plan for the book to be the first of a series of four novels that detail Incarnate Seven's mysteries and adventures in the Gateway wasteland. I suspect that even when I'm done with the series, however, that this first novel (AoG) may still be my favorite because I feel it's like looking through a window into a vast wide and mysterious world. Even when I'm done with the AoG series, I will likely continue to write other novels set in the Gateway universe!
If You had the chance to cast your main character from Hollywood today, who would you pick and why?
This is such a great question! I'm a big fan of Rosa Salazar. I could see Salazar being a great Incarnate Seven, she really has a feistiness to her that I think exists at Seven's core. She'd also be entertaining to watch when fighting monsters and brutal humans in the wasteland since a petite, young woman isn't exactly who you'd expect to see fighting such battles. That's really who Seven is, someone who shouldn't be able to survive these battles, yet she does so over and over again!
When did you begin writing?
I've been writing ever since I was in middle school, when I used to write and read brief fiction stories with my friends. Now I'm a dad with two kids, so it feels like I've been writing most of my life! But I didn't really get to be a strong writer (if I can be classified as such!) until I found an incredible writing mentor who taught me how to refine my skills. My advice to people who want to write: seek out good mentorship, and if a mentor shreds your work with red ink, be grateful for the incredible opportunity to learn and improve (even when constructive criticism stings!!).
How long did it take to complete your first book?
It took my approximately one full year to write AoG, and then another few months to edit and revise multiple times. I've had to spend a lot of time mapping out plot developments, building new worlds, and setting paths for character development over the course of the book. Despite being a lot of work, it was also a lot of fun and I hope other readers enjoy the story as much as I enjoyed writing it!
Did you have an author who inspired you to become a writer?
I'd have to say J.R.R. Tolkien has been the most inspiring to me in terms of my writing process. Even though I don't read much fantasy these days, when I first read Tolkien's work I was so inspired by the level of world building, epic plot, and amazing cast of characters he created. Although I don't read as much fantasy these days, I've tried to integrate these same facets into post-apocalyptic writing, building both collapse and pre-collapse worlds, new types of wasteland cities, and integrating technology with a fallen society.
What is your favorite part of the writing process?
Believe it or not, but revision is actually my favorite part of the process! Getting a rough first draft on paper is exciting but also very difficult. Revising, in contrast, is like painting the fine details of a picture- you have the bigger vision and foundation there before you, but now you can focus on giving all the amazing details that really make the story and world come alive!
Describe your latest book in 4 words.
I would describe The Aria of Galvanize as follows: Cyborg girl shoots monsters!
Can you share a little bit about your current work or what is in the future for your writing?
Although The Aria of Galvanize was written to be a self-contained novel, I knew that I would need to include another 2-3 sequels to bring the story to full completion. The next up is The Aria of Galvanize: Destiny, which will continue to follow Seven and her friends as they fight to survive in a series of post-apocalyptic battle royal war games. I am in the editing stage of the novel and expect to make it available in early 2021 to advance readers. I am also working on a spin off prequel novel following one of the characters from the book, Sorena, in her youth experiences as a Hired Gun mercenary trying to survive in the brutal Gateway. I hope to have this briefer novel, Berserk: Before Galvanize, available by the end of the year. For more updates, be sure to visit my website at www.wilderpage.com!
About the Author
Wilder Page loves science fiction, cyberpunk, dystopian, and post-apocalyptic worlds. Especially those with stories where the personal stakes are high, and the costs of failure are very real. But he also believes in the triumph of the human spirit, and whether the future will be grim or bright, well… that's a choice each of us has to make for ourselves. When Wilder's not writing or daydreaming he spends the rest of his time running, traveling with his wife and best friend, or playing video games with his two amazing little kiddos!
Contact Links
Twitter: wilder_page
Instagram: wilder_page
Purchase Links