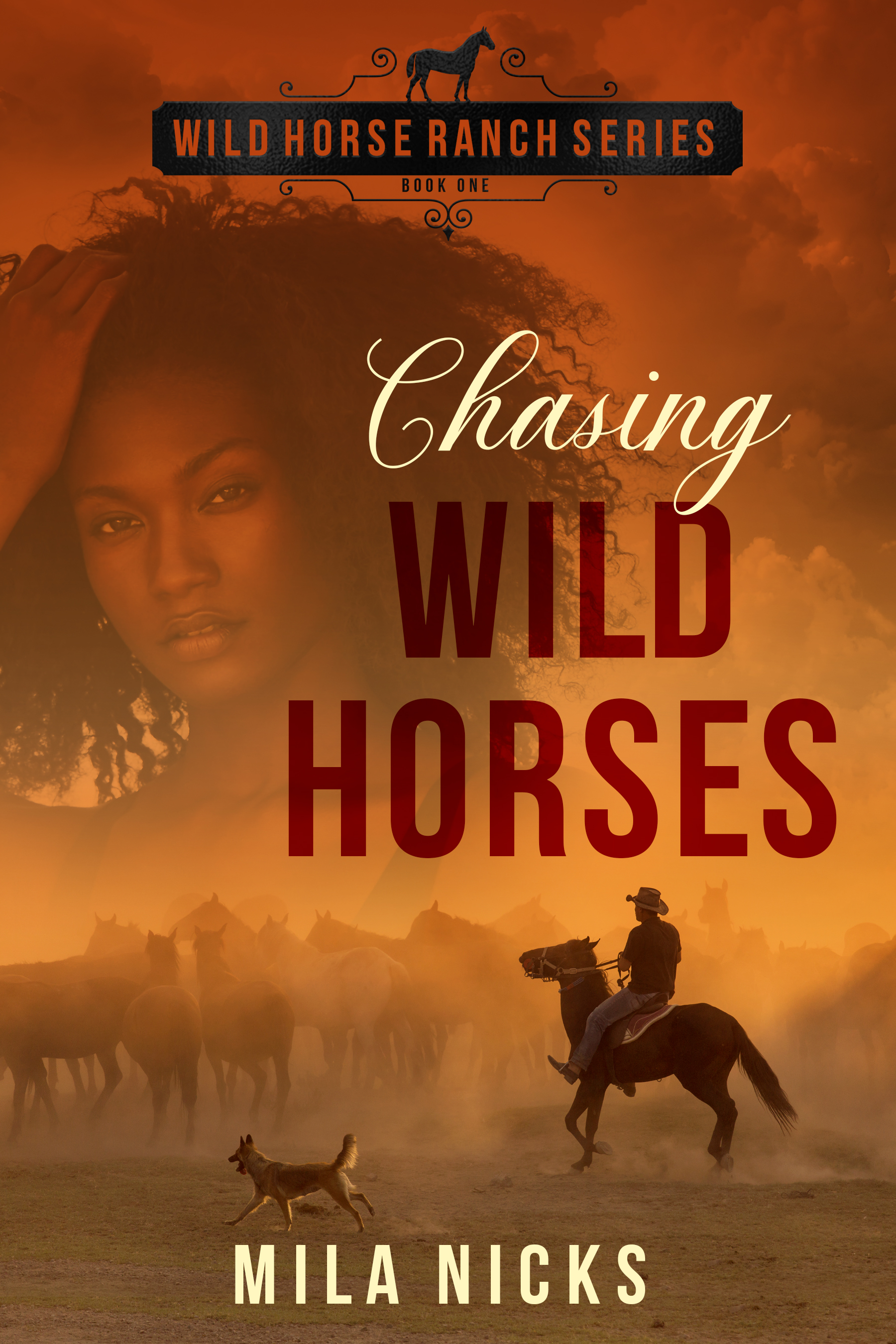 Date Published:
August 7, 2020
A slow-burn romance between two outsiders from opposite worlds:
He's the biggest outcast in town…
Chase Collins has never met a horse he didn't like. Too bad he can't say the same for people. In his hometown Lutton, his poor reputation follows him like a dark shadow. It's best for everyone if he sticks to where he belongs. At least on Wild Horse Ranch, he's safe from judgment. Then one day a familiar face from 10 years ago shows up out of the blue.
She's a wanderer who comes and goes…
Samara Grant is a nomad at heart. She doesn't like staying put for too long. But when her Grandma Bunny passes away, she has to put her carefree lifestyle on hold to handle her affairs. She might have spent childhood summers in Lutton, Texas, but it's no place to live. She wants to get in and out as fast as possible. Little does she know life has other plans.
Together, they form an unbreakable bond…
When Samara feels like she's losing control of her life, she decides to take it back. She asks Chase to teach her how to ride. Neither expect to find common ground—and a fiery attraction—when Chase agrees. But their blossoming relationship isn't celebrated by everyone. The closer Chase and Samara get, the more an unforeseen enemy seeks to tear them apart…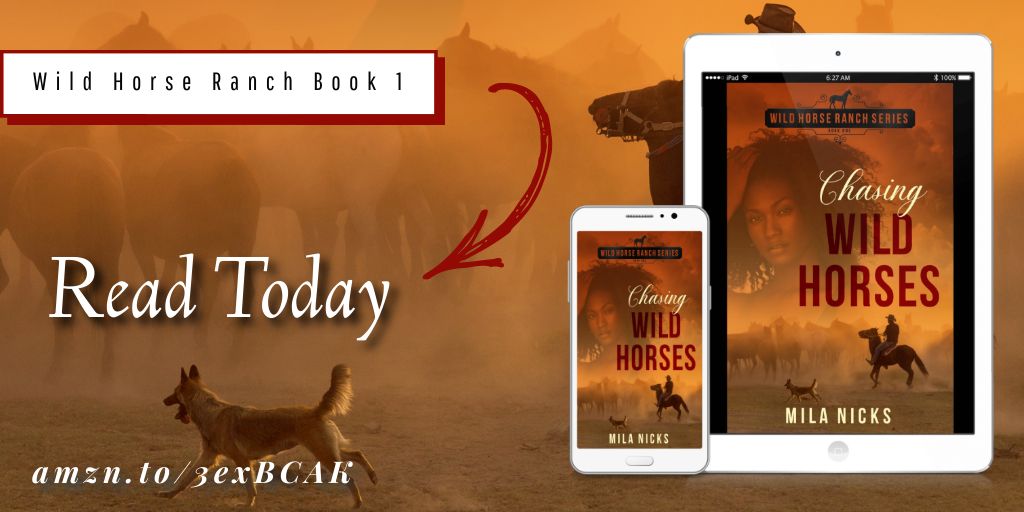 Interview
Is There a Message in Your Novel That You Want Readers to Grasp?
When I set out to write Chasing Wild Horses, as well as the rest of the series, there were two big themes I wanted to explore. The first being that sometimes love can be found in the most unexpected places. It's really what is at the core of the two main romances we see throughout the book. With Chase and Samara gravitating together each other, but also in the past with Bucky and Bunny's connection. Both unlikely, unexpected romances that ended up becoming the greatest love of their lives.
The second theme more so deals with family and generational curses. This is something I've explored in my writing before, but with Chasing Wild Horses, it's again present in how the characters are trying to overcome the past. There's a lot of juxtaposition between past and present with Samara/Bunny and Chase/Bucky (though these two are not blood-related). Chase and Samara both come from troubled families, though their upbringings are very different. Samara's background is a little more affluent, whereas Chase was dirt poor. Both grew up convincing themselves they would do no better, but also trying to do better and prove they are not who their parents were.
Is there anything you find particularly challenging in your writing?
I'm a pantser, which is a lot of fun most of the time, but it poses its own challenges here and there. Probably the biggest frustration can be when I discover a plot hole or realize the direction I'm going in is all wrong. With plotters, they have an outline to anchor themselves. Pantsers are kind of just digging in with no guide, discovering the story as we go, so I would definitely say that can be a downside. It can make the editing process that much more grueling.
How many books have you written and which is your favorite?
I have been writing all my life, which has translated to dozens upon dozens of stories, but if we're talking actual completed manuscripts turned into published books, currently I'm at three. It's difficult to pick a favorite because each book baby is such a personal project and there's different things you love about them. But if I had to choose my current favorite, it's probably my upcoming book, Black Witch Magic. It releases in October and I had sooo much fun writing two bookworm leads. They're definitely not your stereotypical hero and heroine, which is why I think I loved writing them.
If You had the chance to cast your main character from Hollywood today, who would you pick and why?
It's funny because I usually base the looks of my characters on random models or stock images I come across, not really any famous actors, ha ha. But for Samara, I think the actress Kiki Layne would be a great fit. For Chase, I envision a young Chris Pine working. He definitely has the overall features of what Chase looks like.
When did you begin writing?
I've been creating stories since I learned to write. I have distinct memories of being a small girl creating storybooks to read my parents. I used to draw the pictures and write a couple sentences, then staple it all together and act like it was a full-fledged published book, ha ha. My parents definitely humored me and played along.
How long did it take to complete your first book?
Strangely enough, I finished my debut novel, Love's Recipe, in about three weeks. I was definitely on a roll when I wrote it. I haven't finished anything as quickly since.
Did you have an author who inspired you to become a writer?
Not one in particular, though there are many writers who I admire.
What is your favorite part of the writing process?
It's hard to say, but now that I'm a published author, it's quickly becoming the finished product itself. It still shocks me when I look at my published book and realize I wrote every word and put it all together to create an actual book. As a huge book lover myself, it's just crazy to think about.
Describe your latest book in 4 words.
Four words is difficult, how about five? Love exists in unexpected places.
Can you share a little bit about your current work or what is in the future for your writing?
I'm wrapping up my next book called Black Witch Magic. It's coming out this October (just in time for Halloween), and tells the story of a bookworm witch and the prickly paranormal investigator that comes into her life. I'm excited to share it!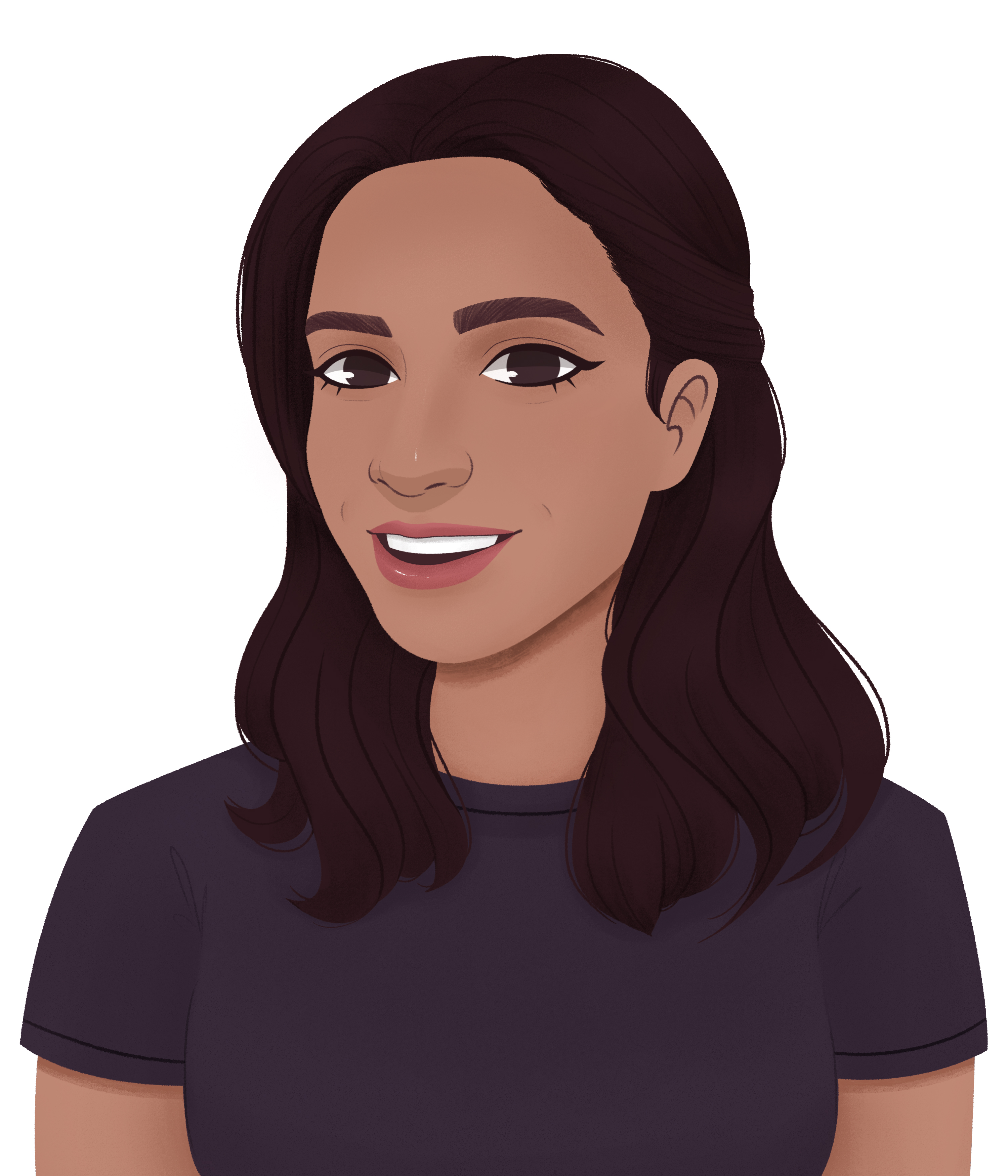 Mila Nicks has a thing for romance. Chick lit, chick flicks, you name it, she's there. She's all about basking in a quality, well-told love story. It's why she's decided to use her passion for writing to pen love stories featuring women of color.
When she's not engrossed in all things romance, she's probably out shopping, sampling food off of someone else's plate, or hanging with her feisty and dangerous pet chihuahua, Zayden.
Contact Links