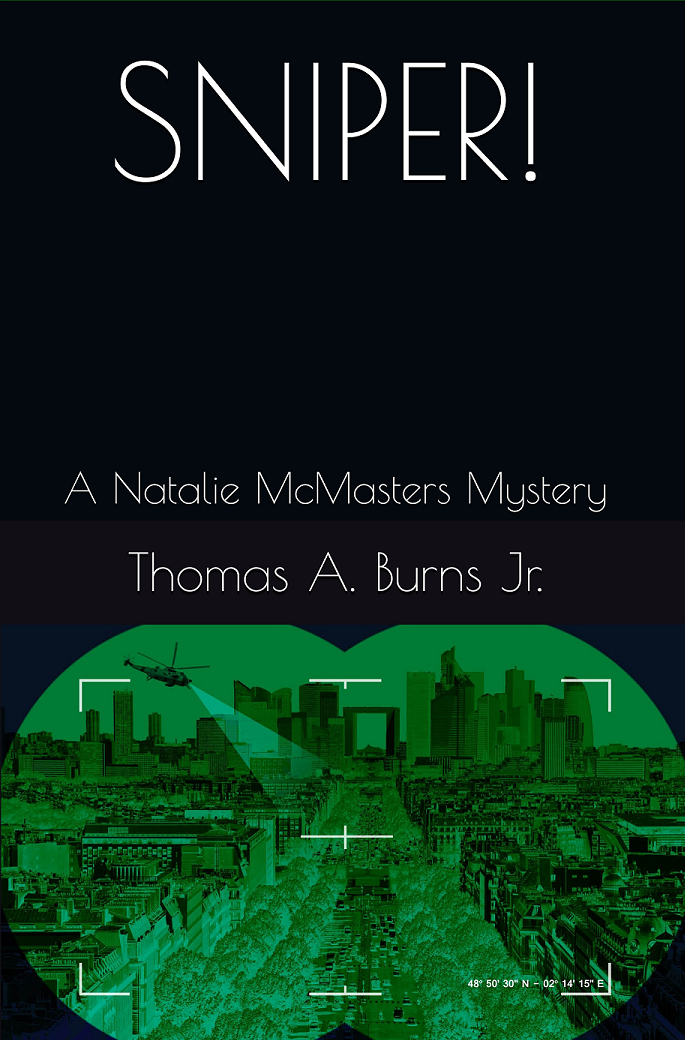 A Natalie McMasters Mystery, Book 5
Crime Fiction
Date Published: November 16, 2020
Publisher: Tekrighter, LLC
A crazed sniper. A loved one wounded, in danger of death. The unforgiving Fake News media. And a hidden villain more loathsome than any that Natalie McMasters has encountered before.
Nattie's in the crosshairs as a series of seemingly random shootings terrorizes the city. She must fight to keep her polyamorous family from disintegrating, her emotions from running wild and her personal integrity uncompromised. This would be a formidable task for anyone, much less a twentysomething college student who just wants to graduate and get on with her life. Nattie must rely on old friends and new, but how can she even, when friends can become enemies in the blink of an eye? As Nattie nears an emotional meltdown, society collapses along with her, as the sniper's depredations take their toll on the city.
Sniper! is a twisted, sexy, absolutely gripping descent into darkness jam packed with nail-biting suspense. Don't miss it!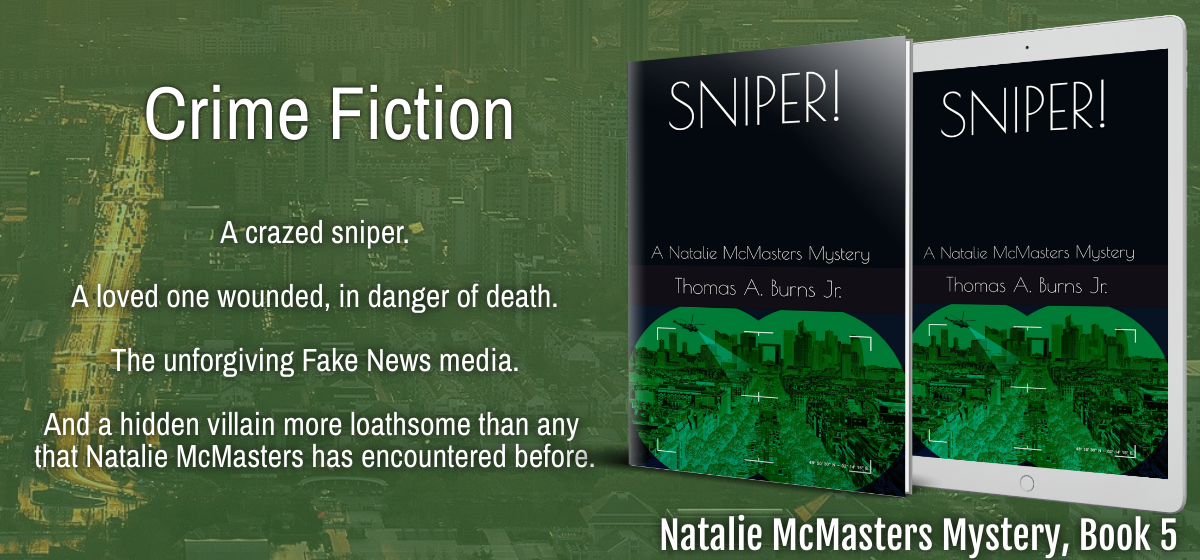 Interview
Is There a Message in Your Novel That You Want Readers to Grasp?
I write thrilling, sexy mysteries – I don't send messages. However, since the Natalie McMasters Mysteries are contemporary, I do try to reflect current events and social issues in the stories. My latest release, Sniper!, emphasizes this perhaps more than any of my other books. When presenting contentious issues, I try to keep my own feelings out of it and depict both sides. I trust my readers enough to allow them to draw their own conclusions.
Is there anything you find particularly challenging in your writing?
I've never been able to plot a novel from start to finish before I write it. I usually have a beginning and an end in mind before I start, but the plot details only come to me as I write.
How many books have you written and which is your favorite?
I've written six books, five novels in the Natalie McMasters series and a standalone horror story in the world of H. P. Lovecraft, The Legacy of the Unborn, under the pseudonym of Silas K. Henderson. My favorite book is probably Legacy, because it is set in New York City, a place that I have always loved and where I went to high school.
If You had the chance to cast your main character from Hollywood today, who would you pick and why?
I think Lili Reinhardt, who plays Betty Cooper on the hit CW show Riverdale would make an excellent Natalie McMasters. Lili plays Betty with a lot of spunk and as an iconoclast who isn't afraid to challenge the status quo. That's also a perfect description of Nattie. Lili, if you see this, PM me!
When did you begin writing?
As a kid, I wrote stories in marble-backed copybooks featuring my fave TV heroes. I did a couple of Man From U.N.C.L.E. stories and invented a hero that was a combination of Jonny Quest and Doc Savage.
How long did it take to complete your first book?
I wrote and published Stripper! in six months.
Did you have an author who inspired you to become a writer?
I've always admired the great story tellers – Edgar Rice Burroughs, Louis L'Amour, Lester Dent, Walter Gibson and Rex Stout, to name a few.
What is your favorite part of the writing process?
Publishing my finished book on Amazon.
Describe your latest book in 4 words.
Sexy, thrilling, relevant, and inexpensive (hint, hint!)
Can you share a little bit about your current work or what is in the future for your writing?
I'm currently working on the sequel to Sniper!, tentatively entitled Killers! It will be a Natalie McMasters story like you've never seen before. I also have another H.P. Lovecraft pastiche in the works, entitled Pickman's Destiny. I'm also toying with the idea of producing a volume of interconnected Sherlock Holmes stories. Finally, I'm considering a new series in the Natalie McMasters universe about a Capital City police detective.
With a Covid-19 vaccine of the horizon, I hope to be able to do more travelling to literary festivals and book fairs in 2021. It's hard to get accepted to these as an indie publisher, but I'm going to keep trying.
About The Author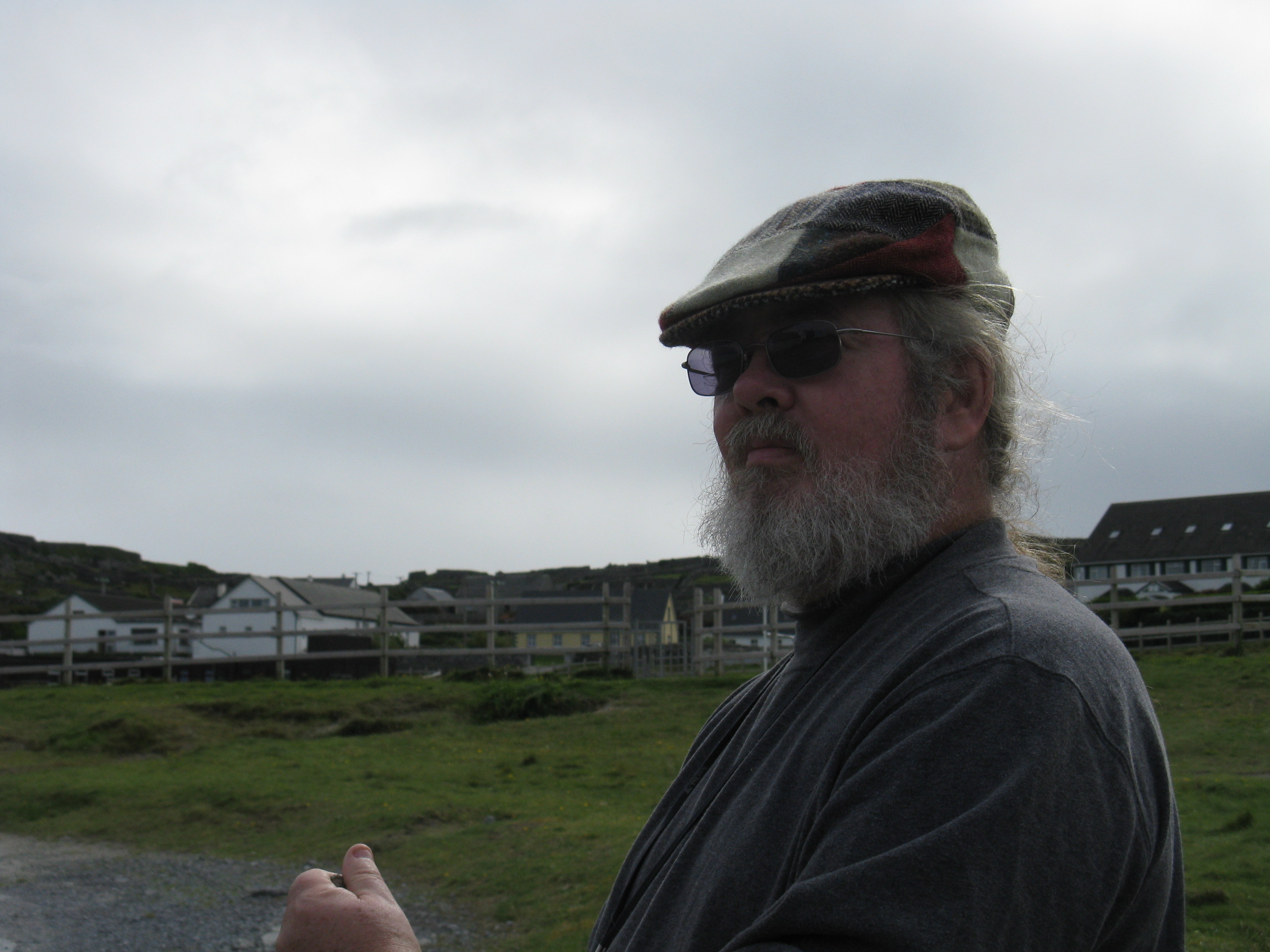 Thomas A. Burns, Jr. is the author of the Natalie McMasters Mysteries. He was born and grew up in New Jersey, attended Xavier High School in Manhattan, earned B.S degrees in Zoology and Microbiology at Michigan State University and a M.S. in Microbiology at North Carolina State University. He currently resides in Wendell, North Carolina. As a kid, Tom started reading mysteries with the Hardy Boys, Ken Holt and Rick Brant, and graduated to the classic stories by authors such as A. Conan Doyle, Dorothy Sayers, John Dickson Carr, Erle Stanley Gardner and Rex Stout, to name just a few. Tom has written fiction as a hobby all of his life, starting with Man from U.N.C.L.E. stories in marble-backed copybooks in grade school. He built a career as technical, science and medical writer and editor for nearly thirty years in industry and government. Now that he's a full-time novelist, he's excited to publish his own mystery series, as well as to contribute stories about his second most favorite detective, Sherlock Holmes, to the MX anthology of New Sherlock Holmes Stories.
Contact Links
Purchase Link
a Rafflecopter giveaway