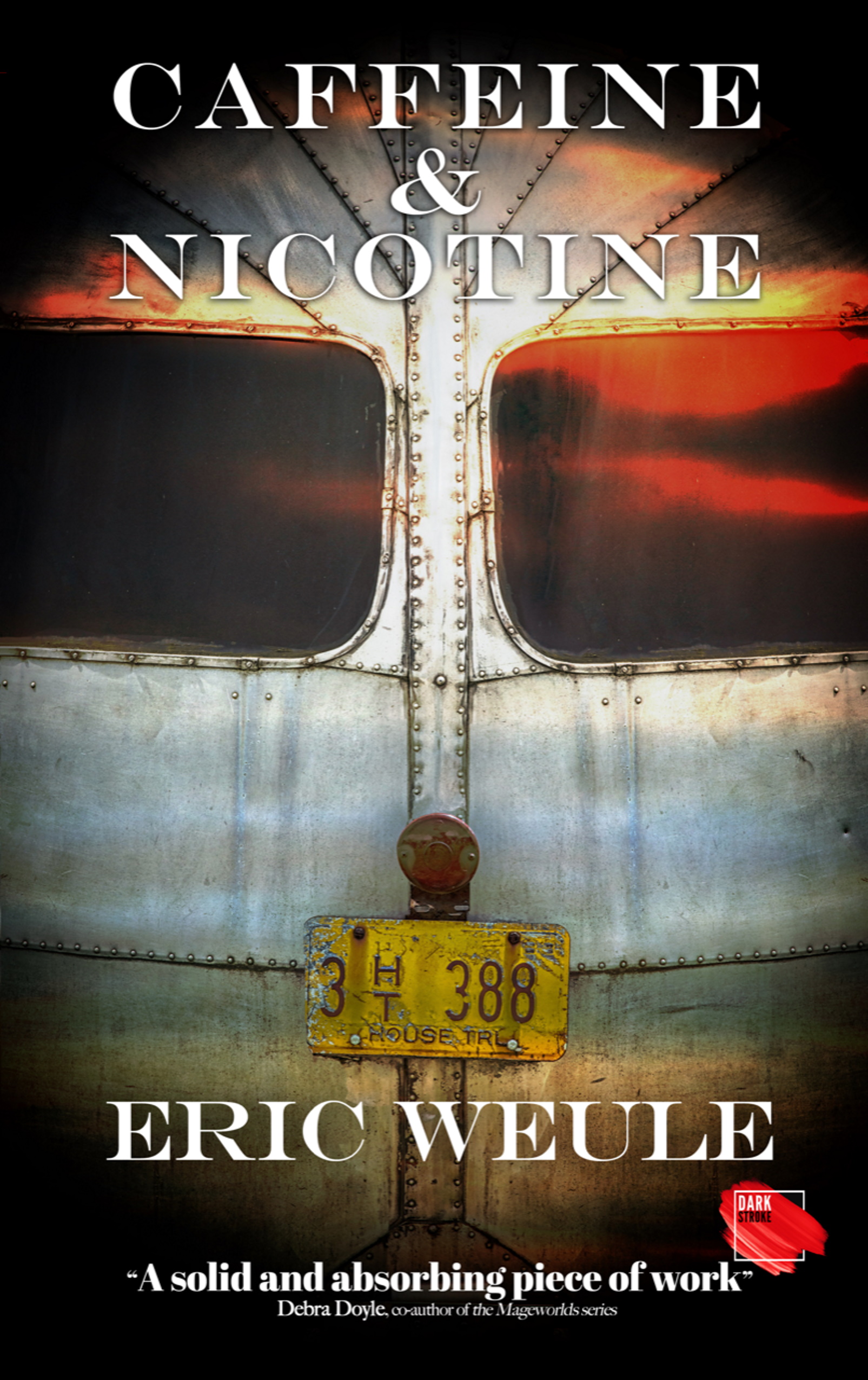 Mystery/Supernatural
Date Published: 11/10/2020
Publisher: Darkstroke
Kelly Jenks knows the dead boy is going to show him something awful. Jonathan is seven. He never wears shoes, and his feet are always clean. He cruises between this world and the next in a 1967 Cougar XR7. Jonathan has a message for Kelly: There is a faceless man preying on the city's homeless.
Jackie Carmichael hires Kelly to find an employee who has vanished. The case appears simple at first, but Kelly soon discovers that the missing girl is not who she seems. As Kelly attempts to separate the facts from the lies, Jonathan brings him another message: Jackie Carmichael is hiding something.
With the beaches, mansions, and dive bars of Orange County, CA as the backdrop, Caffeine & Nicotine is a dark and brutal look at what happens when the dead pass sentence.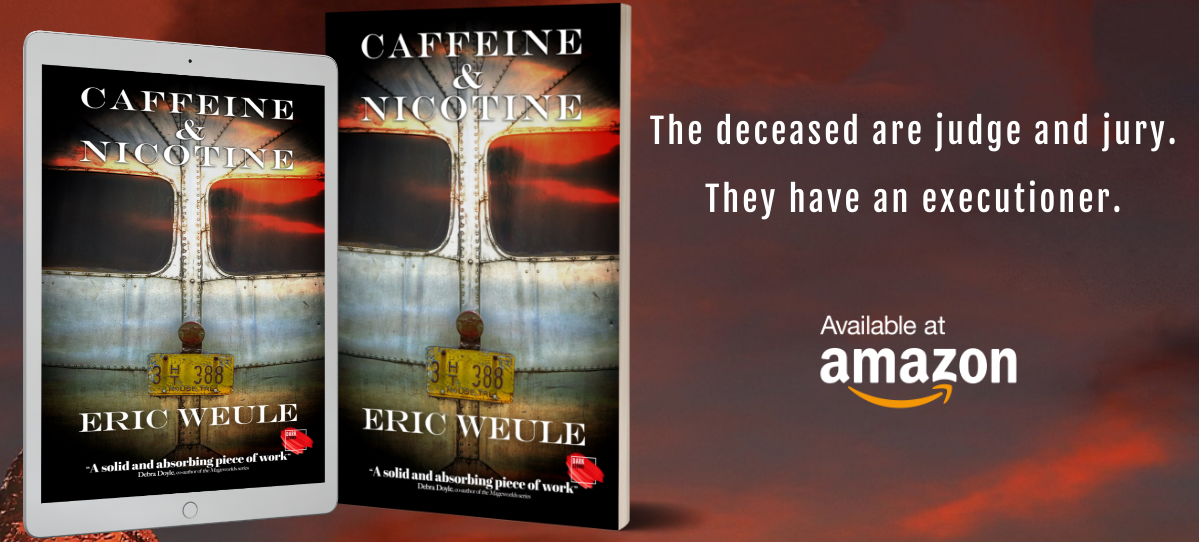 Interview
Is There a Message in Your Novel That You Want Readers to Grasp?
I've always believed that readers take what they want from a novel. Each time a reader picks up a novel, they are reading a different version based on their own experiences, fears, wants, desires, etc. That's the beauty of the reader/novel relationship.
Yes, there are a few messages in Caffeine & Nicotine. They are subtle for the most part, and it's up to each individual reader to decide if they want to grasp one, all, or none of them.
If a reader finds a message in anything I write, I'd love to hear about it.
Is there anything you find particularly challenging in your writing?
Taking a book from idea to published work is a challenge. Balancing my daily life with the mental demands of writing a book is the biggest one for me. When I'm actively writing a novel, it is an all-consuming thing. The people closest to me aren't always thrilled when I say, "I'm writing a new book!" I'm getting better at the balancing act, but it's still very much a challenge.
How many books have you written and which is your favorite?
I have written seven novels, a novella, and handful of short stories. Each one is special to me. Each has their flaws and shining moments for me as a writer, but Annika is my favorite. It's not my best novel. It's not the most accessible. But it is my favorite.
If You had the chance to cast your main character from Hollywood today, who would you pick and why?
Brad Pitt would play an amazing Kelly Jenks. Sean Penn is probably too old now, but if he could channel his inner Spicoli, he could be good. As I'm writing this, it occurs to me that Keanu Reeves might actually be perfect for the part. Ryan Gosling would be interesting.
Tom Cruise would NOT be allowed to play Kelly Jenks. He's too short.
When did you begin writing?
I wrote my first story when I was thirteen. I used a typewriter and onion skin paper. It was about a guy being stalked by a wolf and it was inspired by Metallica's "Trapped Under Ice." It was probably the greatest thing ever written, but I lost it, so we'll never know.
How long did it take to complete your first book?
Three years. It was ridiculously long, complicated, and in hindsight, it was two completely separate books combined into one. I liked it, though. And it allowed me to say, "I wrote a book." Which is always nice.
Did you have an author who inspired you to become a writer?
Stephen King started me down this path. Robert McCammon and John Connolly gave me no choice but to get better. Kathe Koja taught me that there is more than one way to tell a story. All four of them are brilliant in their own way and they all inspired me to keep on keeping on.
What is your favorite part of the writing process?
The first draft is my favorite part of the process. I just write. No pressure, no deadlines, no expectations, no editors, and no readers. The first draft is like reading a book. I have no idea what will happen. Characters pop up and I get to know them. Storylines take random turns and I happily follow along because I have no idea where the story is going, but I can't wait to find out.
Writing a first draft is one of the best parts of my life. It's like driving a fast car on a curvy road with nobody in front of me. Glorious.
Describe your latest book in 4 words.
You should read it.
Can you share a little bit about your current work or what is in the future for your writing?
I'm rewriting Job Training currently. It was published in 2014, and it is the direct sequel to The Interview. I'm doing some tweaks to the plot and Kelly's character development that line up better with where he is at in Caffeine & Nicotine. It will be rereleased in May 2021. After that, maybe The Gardener which is also a Kelly Jenks book, or I have a couple standalone novels that are calling to me.
About The Author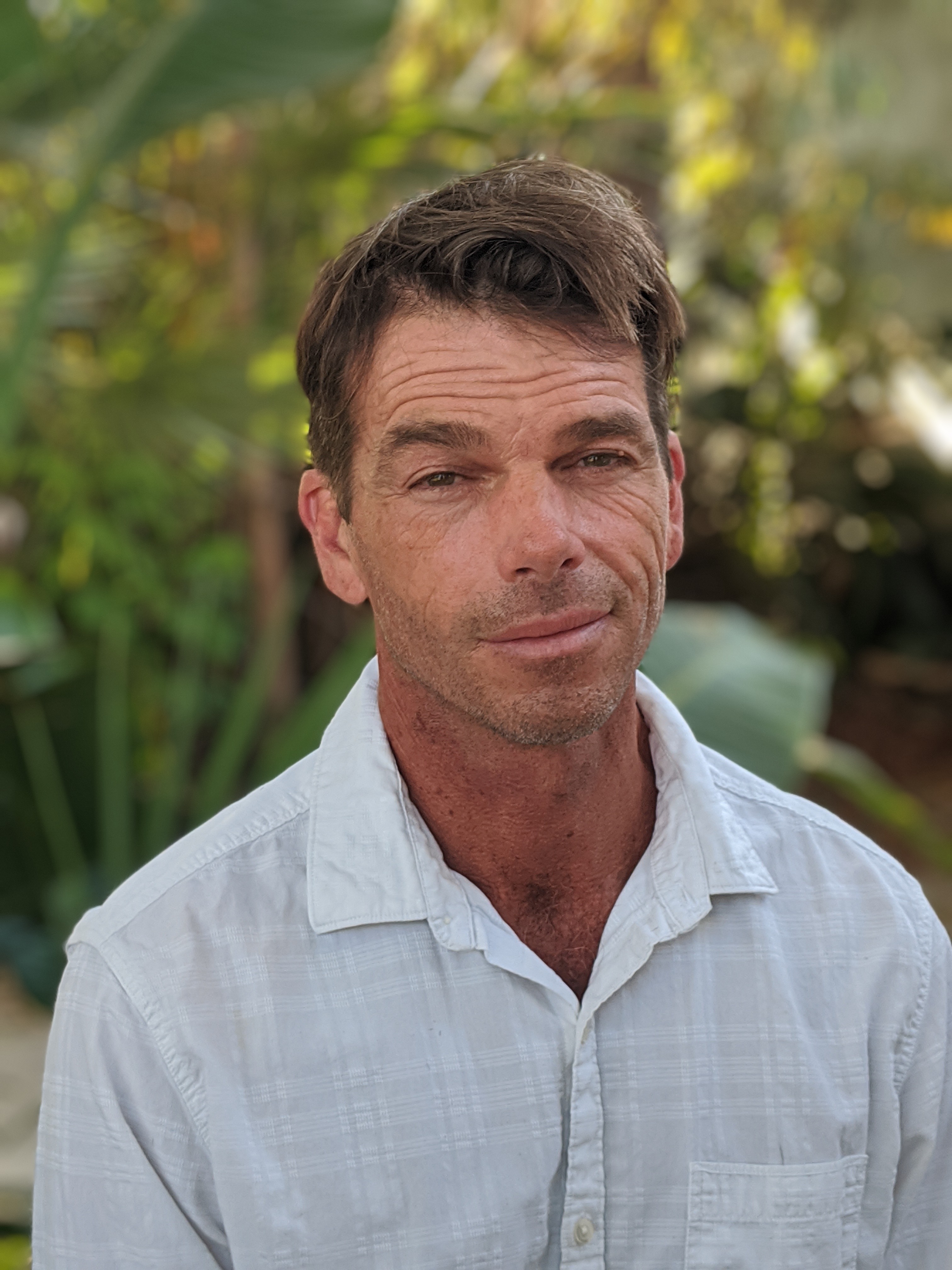 Eric Weule is the author of several novels. He lives in Southern California.
Caffeine & Nicotine
is a stand-alone novel, which features Kelly Jenks from
The Interview.
Contact Links
Purchase Link
a Rafflecopter giveaway