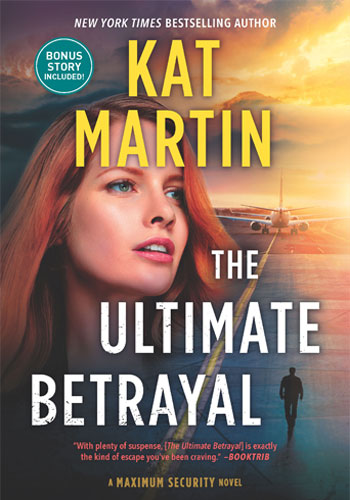 Maximum Security series book #3
Romantic Suspense, Action & Adventure
Date Published: paperback release date 12/29/20
Publisher: HQN
When investigative journalist Jessie Kegan's father, a colonel in the army, is accused of treason, Jessie is determined to clear his name. Reluctantly, she turns to former Special Ops soldier, Brandon Garrett, her late brother's best friend--a true heartbreaker, according to her brother.
With danger coming from every angle, time is running out and the game being played is deadly. Working together, Bran and Jessie must risk everything to solve the riddle and confront the threat--before it's too late.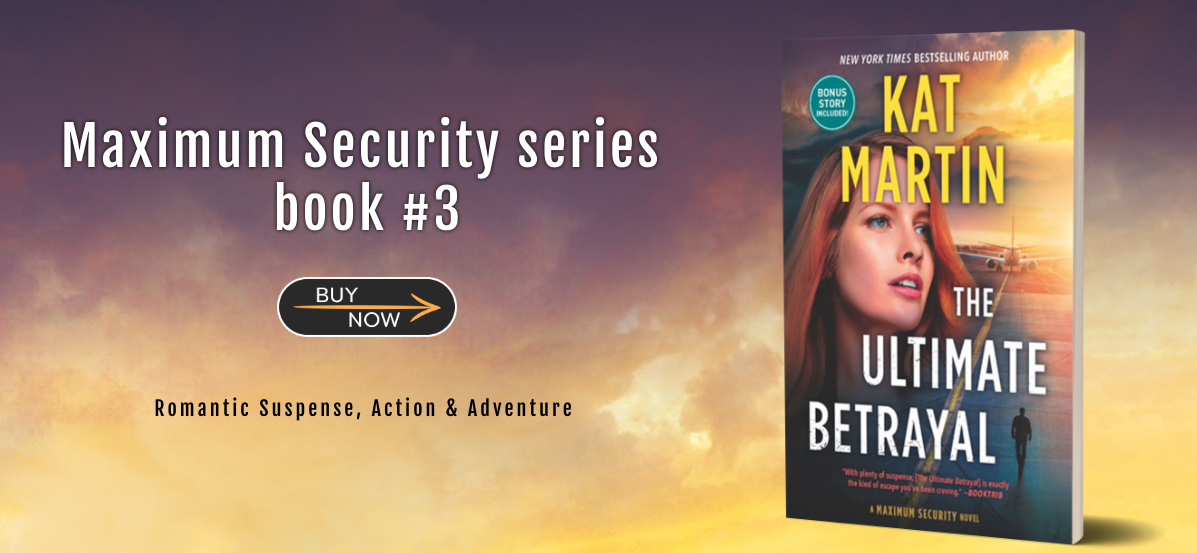 Interview
Is There a Message in Your Novel That You Want Readers to Grasp?
My writing is about entertainment, not message, though I'm sure there is an underlying message there if you are looking for one. Honor, courage, and standing up for what you believe play and integral part in of all my novels.
Is there anything you find particularly challenging in your writing?
Everything is about writing is difficult. Thinking up the story in the first place, finding exactly the right people to make the story come to life. Spending the hours necessary to get your thoughts down in a way that will turn your idea into an entertaining novel. Everything is challenging.
How many books have you written and which is your favorite?
I've written over 75 novels. The one I am currently writing is usually my least favorite. Once it's done that changes. One of my all-time favorites happens to be The Ultimate Betrayal, which is why I am excited about the paperback release.
If you had the chance to cast your main character from Hollywood today, who would you pick and why?
I'm a Chris Hemsley fan. I think he could play Brandon Garrett. At least they both have beautiful bodies.
When did you begin writing?
I started writing over 30 years ago.
How long did it take to complete your first book? It took me 18 months of 12 hour days. It got easier after that, thank God, but it is a difficult profession at best.
Did you have an author who inspired you to become a writer?
I loved Wilbur Smith and still do. I also read Danielle Steel and Anya Seaton, also Kathleen Woodiwiss.
What is your favorite part of the writing process?
I love when a scene takes off on its own. Could be an action sequence or a love scene. When it happens it makes all the hard work worthwhile.
Describe your latest book in 4 words.
Sexy, high-action Romantic Thriller.
Can you share a little bit about your current work or what is in the future for your writing?
THE PERFECT MURDER is my upcoming release, Reese Garrett's story. Reese is the middle Garrett brother, CEO of Garrett Resources, a huge oil and gas company in headquartered in Dallas. In the story, Reese fights his attraction to his executive assistant, McKenzie Haines, who is helping him with the purchase of an offshore drilling rig. It's a sexy, very high-action thriller, out in hardcover June 29th of next year.
About the Author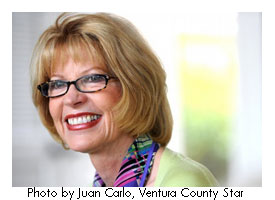 New York Times bestselling author Kat Martin is a graduate of the University of California at Santa Barbara where she majored in Anthropology and also studied History. Currently residing in Missoula, Montana with her Western-author husband, L. J. Martin, Kat has written sixty-five Historical and Contemporary Romantic Suspense novels. More than sixteen million copies of her books are in print and she has been published in twenty foreign countries. Kat is currently at work on her next Romantic Suspense.
Contact Links
Purchase Links
a Rafflecopter giveaway