Memoir
Date Published: 3/2/21
Publisher: FinnStar Publishing
"There's a guy. He was hit by a truck."
On a rainy November day, Mia Hayes' husband left for work on his Vespa. Normally, she would have driven him, but Mia was waiting on a phone call with an editor and didn't have time.
She never saw that caring, loving version of her husband again.
The fallout from his accident--Mia's guilt and her husband's PTSD, memory loss, and depression--consumed their lives over the next five years as her laid-back husband changed into an angry man with few memories of their past. Desperate to hold her fragile family together, Mia ignored her own unraveling and plunged into bipolar depression.
As she searched for answers to unanswerable questions, Mia moved her family from San Francisco to Paris, France before landing in a leafy Washington, D.C. suburb where she tried to find a fresh start only to become embroiled in a scandal of her own making.
Through ups and downs, mental illness and bad decisions, Mia struggled with what it means to be a good wife and mother, whether saving her marriage was worth the pain, and understanding that healing is a personal journey.
Always Yours, Bee is a heartbreaking yet triumphant and brave look at a woman, a marriage, and a family falling apart and coming out stronger. Told with clarity and introspection, it captures the terror of losing the person closest to you—yourself.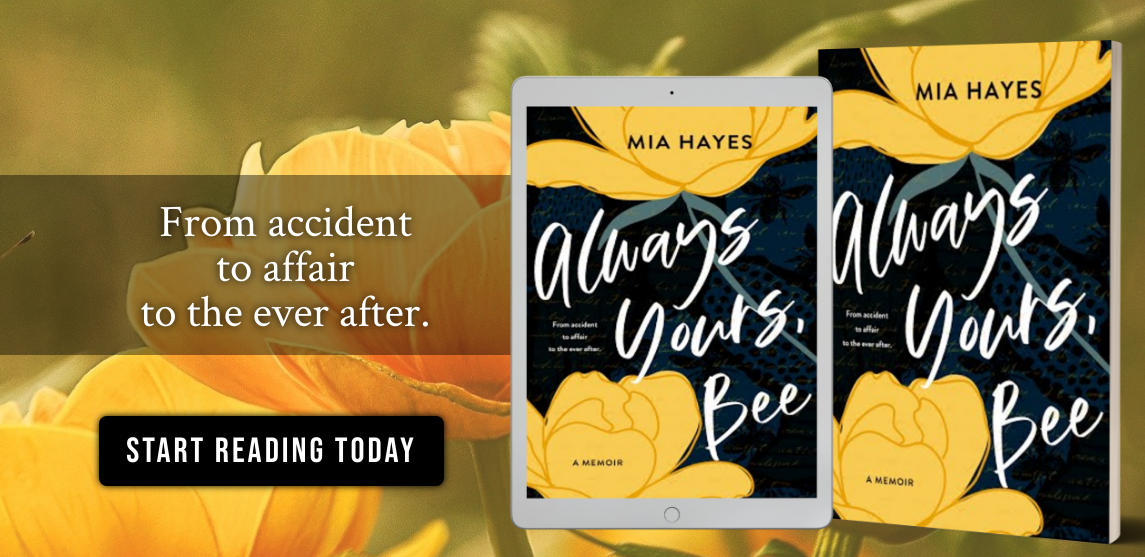 Interview
Can you tell us a little about the process of getting this book published? How did you come up with the idea and how did you start? No one wanted to touch this book. I was told it was too dark, too depressing, and too everything but publishable, but I disagreed and pressed on. And now it's published.
I'm not sure how I came up with the idea, but I started collecting memories right after my husband James's accident as a way to get him to remember our life together. During that time, I kept various blogs, posted on Facebook all the time, and took endless pictures. When I decided to sit down and write my story, I had a visual and written history waiting for me to make sense of it.
What surprised you most about getting your book published? The reader reaction has been astounding, but I'm especially proud that BookBub selected it as one of "15 Powerful Memoirs to Read in 2021." I mean, my little book is sitting on a list with Ricki Lee Jones, Stanley Tucci, and Isabel Allende. Pinch me!
Tell us a little about what you do when you aren't writing. Mostly hang out with my friends or husband. I've recently become obsessed with a game called Shut the Box and love challenging everyone to a game.
As a published author, what would you say was the most pivotal point of your writing life? Deciding to write my first book. I had no idea what I was doing, but I wrote a draft in six weeks, shined it up (so I thought), and sent it to agents. To my surprise, I had six offers of representation that week. I was a unicorn--someone who gets an agent with her first book on her first try.
Where do you get your best ideas and why do you think that is? From my surroundings. My women's fiction novels are all set in a community similar to my neighborhood and country club, and I also weave in my travels and time I spend overseas. I once wrote a young adult novel about the Bosnian War after visiting the Balkans in 2016, but everyone said there wasn't a market for it. And so it sits on my hard drive awaiting it's time to shine.
What is the toughest criticism given to you as an author? That my memoir would never sell because people don't want to read about marriage and mental illness in the way I wrote it.
What has been your best accomplishment as a writer? Easy. It's my middle son Leo telling me that even though my memoir made him sad, he's proud of me.
How many unpublished and half-finished books do you have? Oh, wow. Ummm...maybe 10 or 11? I went through a period where I churned out ideas, but would only get 5 or 6 chapters in before abandoning it for something shinier.
About the Author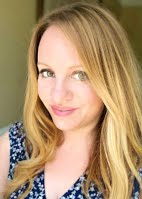 Mia is a notorious eavesdropper who lives in Northern Virginia, outside Washington DC, with her husband, sons, two cats, and Harlow the Cavapoo.
She drinks too much green tea, loves traveling, and has mastered the art of procrastination cleaning.
Contact Links
Instagram: @miahayesauthor
Purchase Links
a Rafflecopter giveaway