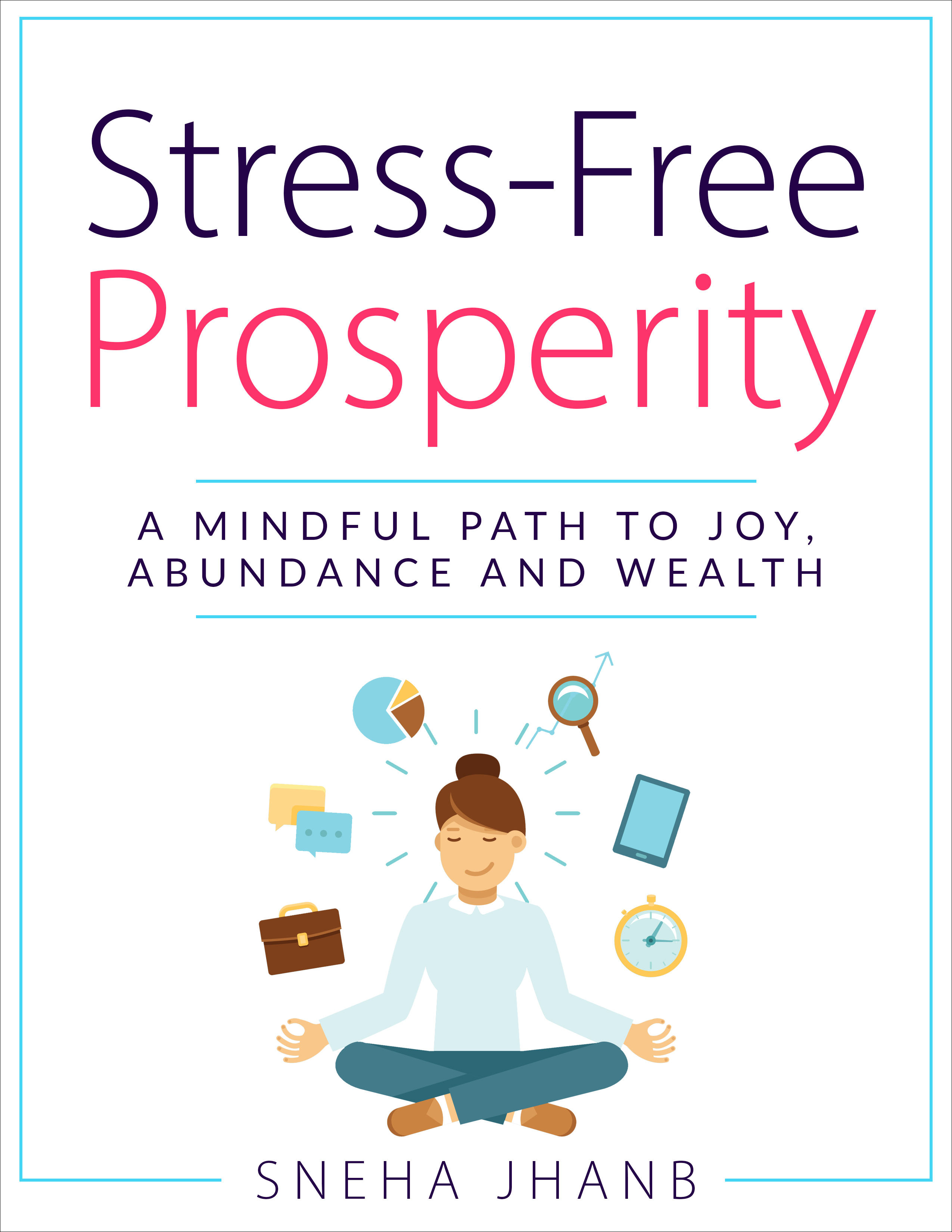 Non-Fiction/Self-Help/Mindfulness
Date Published: February 12 2021
Stress and Prosperity are two sides of the same coin. When you see one face up, you do not see the other. When you reduce stress in your life, you start increasing prosperity. Your outlook towards life changes. When the pressures in your life increase, your feeling of control goes down. Most of us play this coin flip all our lives.
In this book, Sneha teaches you how to feel more prosperous, more joyous and more happy in your life, while making sure that you unburden all that is not needed. Sneha has been through a fair share of stress through accidents, surgery, heart breaks, career setbacks, entrepreneurial setbacks and more. And on that journey of life navigating stress, she has always found a way to bring herself back on the road to prosperity.
When she started writing this book, one thing was clear. The idea of this book was not to send you down the road of positive thinking your way to prosperity or denying your feelings and forcing yourself to feel positive. The idea of this book is to give actionable strategies to help you lower your stress and increase your prosperity.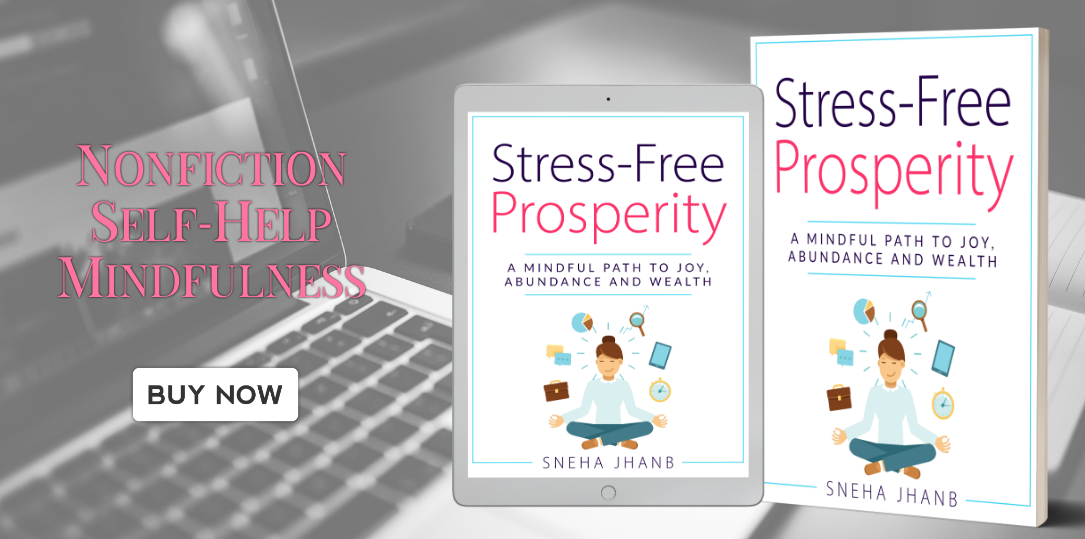 Interview
What was your main drive to write this book?
I have read a lot of books that talk about the law of attraction and prosperity. I have also seen books that write about managing stress. I saw a correlation between the two but have not yet seen a book that shares both sides of the coin in the same one. I decided to write the book I wanted to read. My journey throughout so many years has always been a prosperous one but also with each turn, it brought different kinds of stressors. I believe that if we are living on this earth, it is important to acknowledge our emotional experience and ups and downs before directly jumping to a higher dimensional life.
What do you hope readers will learn by reading this book?
I hope readers will normalize getting help for their stresses in order to truly achieve prosperity. A lot of time, people focus only on money and forget about everything else that is important in life. In the pursuit of career and money, everything else becomes secondary and stressors increase. This book will teach you how to start working around your core values to help you achieve more joy and abundance.
Did you do much research when planning this book?
This book is less about research and more about a personal learning journey with practical strategies. With that said, it is not an auto-biography of any sort. I believe the book is a collection of practical tools that are required to live a stress-free and mindful life.
Did you have any main people who helped you in the process of this book or influenced you to write it?
I would love to mention two people. One is my book coach and editor, Aditi Wardhan Singh, who helped me a ton with keeping me within scope of the book as well as providing the accountability I needed to focus on my writing journey. The other person I would love to mention is my husband, Pratik. He along with his work, kept the homefront well maintained while I wrote the book. He provided emotional support as well as proof reading support. He reads everything I write. He has probably read my book 5 times or more throughout this process.
How long did this book take you to write from initial thought to hitting publish?
From initial thought, about two years. The book was in my head for a long time. It took time to actually start putting thoughts on the paper. Once it was on paper, the process was faster.
Do you have plans to write more about this topic or new topics?


I do. I want to write a lot more books and some day also touch the arena of fiction. Currently, I am working on a book that talks about divine trust and reflections on enoughness. I do not have a working title for it yet. But, yes, there will be many books.
About the Author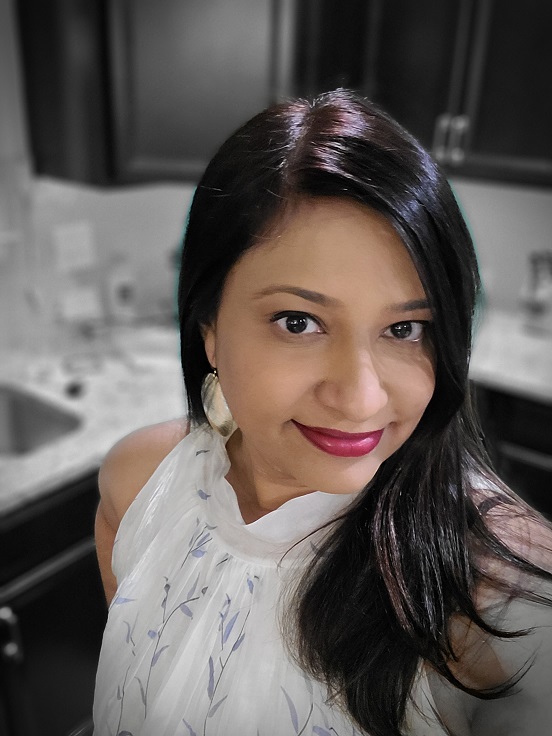 Sneha Jhanb is a Certified Mindfulness Teacher, Reiki, and Sound Bath Practitioner. She is passionate to help busy professionals connect with their emotional and financial well-being and relax deeply.
Sneha transitioned from her career as an Industrial Engineer and now identifies herself as a multi-passionate entrepreneur and wears many hats under the umbrella of StressLessWithSnehaJ.com, a website she created to help busy professionals find the balance between joy and prosperity. Throughout her life, she has been fascinated in understanding personal growth and prosperity.
Other than writing and coaching, she loves serving her clients through meditation and relaxation sessions using mindfulness, crystal bowl sound meditation and yoga nidra.
Sneha is an author of Indian origin, now settled in the United States of America where she lives with her husband, two children and a furry pet.
Sneha's written work has appeared in online publications like Raising World Children, Power of Moms, Huffington Post, Elephant Journal, Thrive Global and Deseret News.
Contact Links
Purchase Links