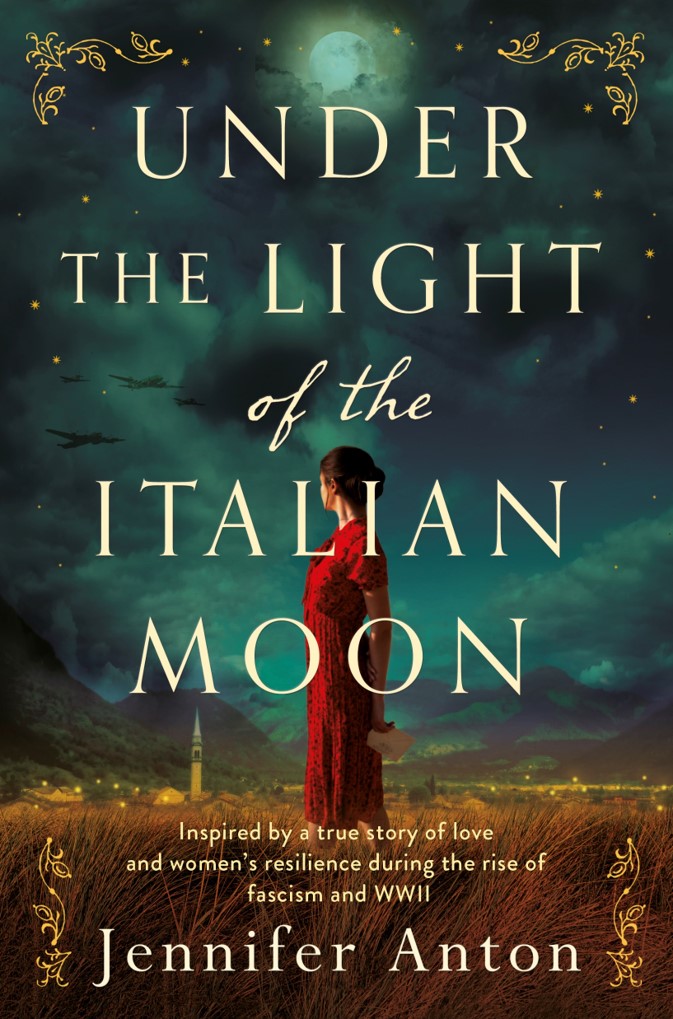 Historical fiction, women's fiction, biographical fiction
Date Published: March 8, 2021
Publisher: Amsterdam Publishers
A promise keeps them apart until WWII threatens to destroy their love forever
Fonzaso Italy, between two wars
Nina Argenta doesn't want the traditional life of a rural Italian woman. The daughter of a strong-willed midwife, she is determined to define her own destiny. But when her brother emigrates to America, she promises her mother to never leave.
When childhood friend Pietro Pante briefly returns to their mountain town, passion between them ignites while Mussolini forces political tensions to rise. Just as their romance deepens, Pietro must leave again for work in the coal mines of America. Nina is torn between joining him and her commitment to Italy and her mother.
As Mussolini's fascists throw the country into chaos and Hitler's Nazis terrorise their town, each day becomes a struggle to survive greater atrocities. A future with Pietro seems impossible when they lose contact and Nina's dreams of a life together are threatened by Nazi occupation and an enemy she must face alone…
A gripping historical fiction novel, based on a true story and heartbreaking real events.
Spanning over two decades, Under the Light of the Italian Moon is an epic, emotional and triumphant tale of one woman's incredible resilience during the rise of fascism and Italy's collapse into WWII.
Interview
Is There a Message in Your Novel That You Want Readers to Grasp?
There are several messages in Under the Light of the Italian Moon. The most provocative is the fact that women create, men destroy; yet we remember men and we erase women from history. Other messages are that the relationship of mothers and daughters continue to evolve, even in death. Another key message is to be wary of dictators and stop them before they go to far. Finally, because there is love, there is hope.
Is there anything you find particularly challenging in your writing?
Because I was writing biographical fiction, the biggest challenge was getting as many facts as I could about the real people's lives and then connecting the facts with a thread of fiction to pull the narrative together. Inevitably, we cannot know what goes through the hearts and minds of individuals, so thinking through that based on multiple resources was what took the most work.
How many books have you written and which is your favorite?
Under the Light of the Italian Moon is my first book. I know it will always be my favorite because of the fourteen-year journey it took to write it and because it is about the women in my family. I will never be able to replicate the incredible memories I built in researching this book, especially since my daughter was just born when I started and is a teenager now as I am publishing. She has grown up alongside the book. It will always mean so much to me.
If You had the chance to cast your main character from Hollywood today, who would you pick and why?
I would struggle to cast my characters from Hollywood. Instead, I would want actors from Italy to play the roles or European actors. Hollywood films don't have the right feel for this book which is more suited to a series or an independent film. I would look at the cast from My Brilliant Friend to begin. In Hollywood, I would likely only trust Focus Films or Hello Sunshine to produce Under the Light of the Italian Moon. It can only be done by a female producer and director. I would not sell the rights to the production otherwise.
When did you begin writing?
I began writing in 2006 after a very traumatic period in my life. I was pregnant with my daughter and my grandmother went into the hospital. I had always wanted to ask her questions about her life but then I had my daughter and went into heart failure. When I recovered, my grandmother died. I saw the incredible strength of my mother come to a peak at this time. All of this happened in a two week period. From that point, I decided I had to research the lives of my grandmother and the women in the family in Italy and learn what made Italian women so strong.
How long did it take to complete your first book?
It took fourteen years to write the novel in stolen moments when I wasn't working in my career or raising my daughter.
Did you have an author who inspired you to become a writer?
Laura Ingalls Wilder and Carolyn Keene inspired me to love reading but it was Margaret Mitchell's Gone with the Wind that struck me the most. Because it is a story of love and women's resilience, I was especially taken with it and when I wrote Under the Light of the Italian Moon, I hoped to inspire feelings like that in readers.
What is your favorite part of the writing process?
The research is definitely my favorite part. I loved sitting across from elderly people in Italy and America who had lived through WWII and letting them talk and share memories over coffee. When I looked at them, I didn't see them as old people, I saw them as they were in my novel.
Describe your latest book in 4 words.
Italy – Love – Women's Resilience
Can you share a little bit about your current work or what is in the future for your writing?
As I was researching Under the Light of the Italian Moon, I found out that another woman in my family had led a very remarkable life. Her story deserves to be shared and she left many audio recordings of her memories. In those recordings, she repeats "I should have wrote a book." Perhaps I will do it for her.
About the Author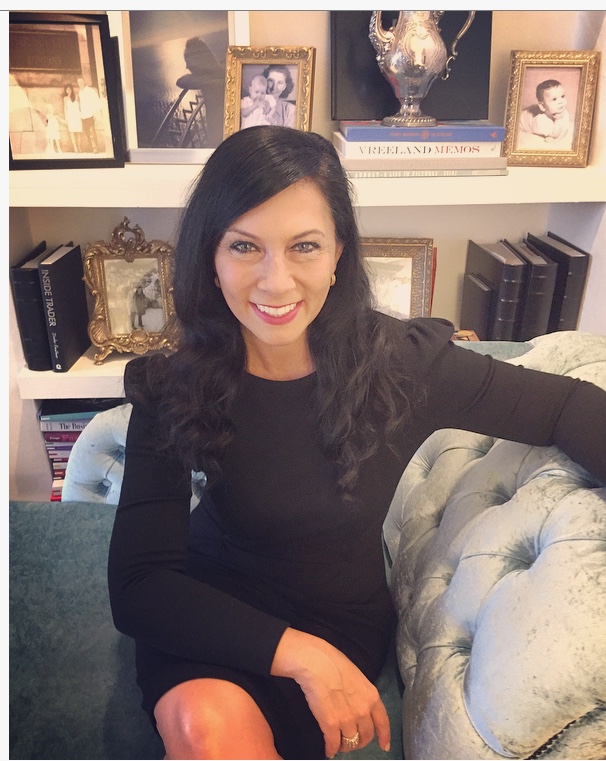 Jennifer Anton is an American/Italian dual citizen born in Joliet, Illinois and now lives between London and Lake Como, Italy. A proud advocate for women's rights and equality, she hopes to rescue women's stories from history, starting with her Italian family.
In 2006, after the birth of her daughter, Jennifer suffered a life-threatening post-partum cardiomyopathy, and soon after, her Italian grandmother died. This tumultuous year strengthened her desire to capture the stories of her female Italian ancestors.
In 2012, she moved with her family to Milan, Italy and Chicago Parent Magazine published her article, It's In the Journey, chronicling the benefits of travelling the world with children. Later, she moved to London where she has held leadership positions in brand marketing with companies including ABInbev, Revlon, Shiseido and Tory Burch.
Jennifer is a graduate of Illinois State University where she was a Chi Omega and holds a master's degree from DePaul University in Chicago.
Under the Light of the Italian Moon is her first novel, based on the lives of her Italian grandmother and great grandmothers during the rise of fascism and World War II.
Review the book at Amazon.com, Goodreads, and Bookbub
Connect with Jennifer on Instagram @boldwomanwriting
Connect with Jennifer on Facebook @jenniferantonauthorpage
Join her mailing list at www.boldwomanwriting.com
Purchase Link
a Rafflecopter giveaway