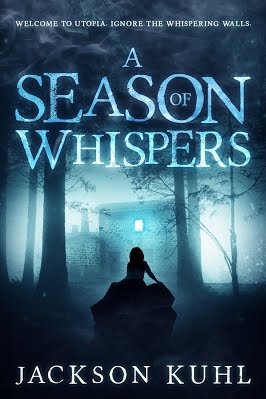 Gothic Mystery/Horror
Publisher: Aurelia Leo
Date Published: 08-10-2020 /
Audibook Launch April/May 2021
In the summer of 1844, Tom Lyman flees to Bonaventure, a transcendentalist farming cooperative tucked away in eastern Connecticut, to hide from his past. There Lyman must adjust to a new life among idealists, under the fatherly eye of the group's founder, David Grosvenor. When he isn't ducking work or the questions of the eccentric residents, Lyman occupies himself by courting Grosvenor's daughter Minerva.
But Bonaventure isn't as utopian as it seems. One by one, Lyman's secrets begin to catch up with him, and Bonaventure has a few secrets of its own. Why did the farm have an ominous reputation long before Grosvenor bought it? What caused the previous tenants to vanish? And who is playing the violin in the basement? Time is running out, and Lyman must discover the truth before he's driven mad by the whispering through the walls.
A Season of Whispers is Jackson Kuhl's debut novel of Gothic mystery, transcendentalist utopianism, and antediluvian hunger.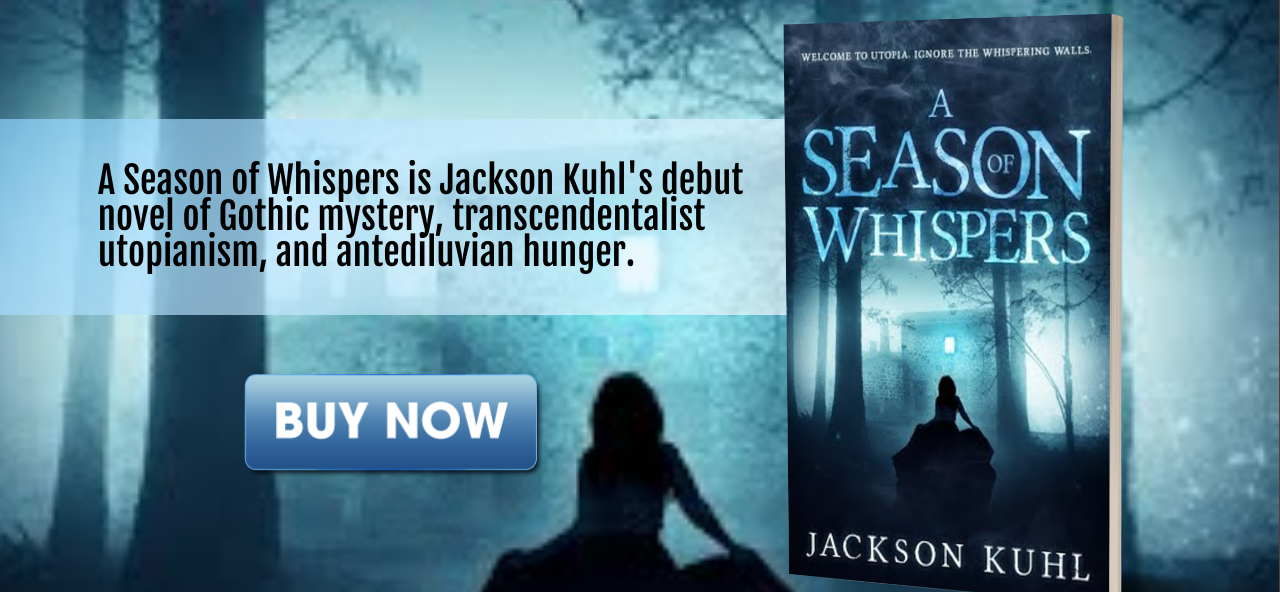 Interview
Is There a Message in Your Novel That You Want Readers to Grasp?
One of the themes of A Season of Whispers involves disappearances: if someone vanished, would anyone else notice?
How many books have you written and which is your favorite?
Over the course of my career I've written one nonfiction book (Samuel Smedley, Connecticut Privateer) and two novels, one of which I'm shopping right now. I have a soft spot for A Season of Whispers because of how closely the printed manuscript mirrors the original concept that existed in my mind.
How long did it take to complete your first book?
I began A Season of Whispers in October 2016 but in April of 2017 some personal issues came up and I had to lay it aside for nearly a year, returning to in early 2018. It felt like it took a long time to write but when I tallied the number of days I worked on it to complete the first draft, it was only 53 days — less than two months. Of course there was a lot of revision and rewriting that came afterward but I find it much harder to write the original words than to punch them into shape later.
Did you have an author who inspired you to become a writer?
It's difficult to point a finger at just one author. A Season of Whispers was written with Nathaniel Hawthorne and Herman Melville very much in mind, with a little bit of weird-story writer Robert Aickman thrown in.
What is your favorite part of the writing process?
As mentioned above, I enjoy revising more than the initial writing. It's like the old joke about Michelangelo when he was asked how he sculpted David: he said he simply chipped away any stone that didn't look like David. When I'm writing, I'm just hammering away to make the marble block look like something vaguely resembling a human form. Revising is when I make the manuscript look like what I intended.
Describe your latest book in 4 words.
What you don't know.
Can you share a little bit about your current work or what is in the future for your writing?
I'm currently writing another historical novel, although this one is set a little bit closer in time than A Season of Whispers' 1844 setting. Its intention is both nostalgic and as an antidote to nostalgia: some aspects of the past were good and fun, but generally speaking, life is better in the present.
About the Author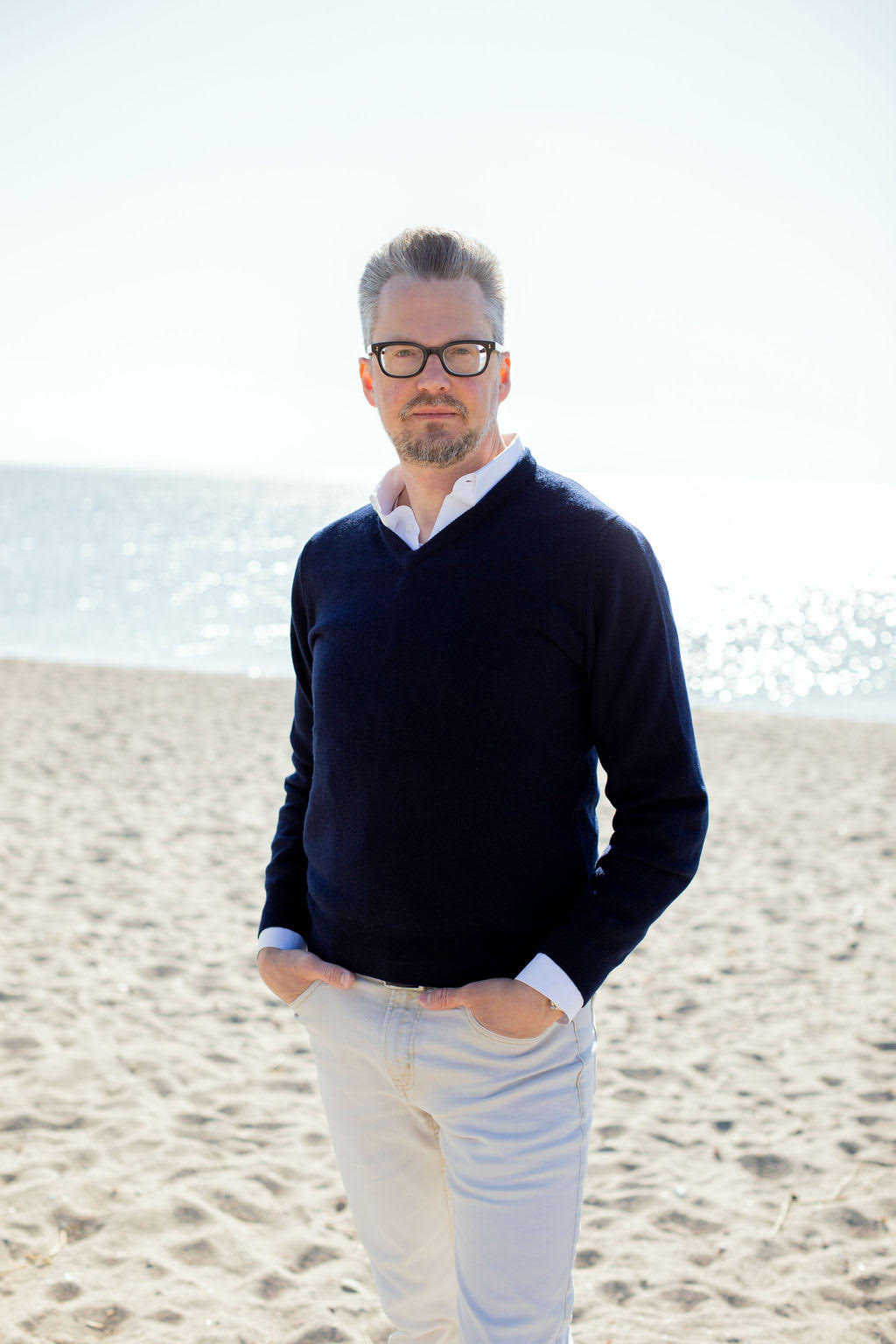 Jackson Kuhl is the author of the Gothic novel A Season of Whispers and the Revolutionary War biography Samuel Smedley, Connecticut Privateer. Kuhl has written for Atlas Obscura, Connecticut Magazine, the Hartford Courant, National Geographic News, and other publications. He lives in coastal Connecticut.
Contact Links
Purchase Links