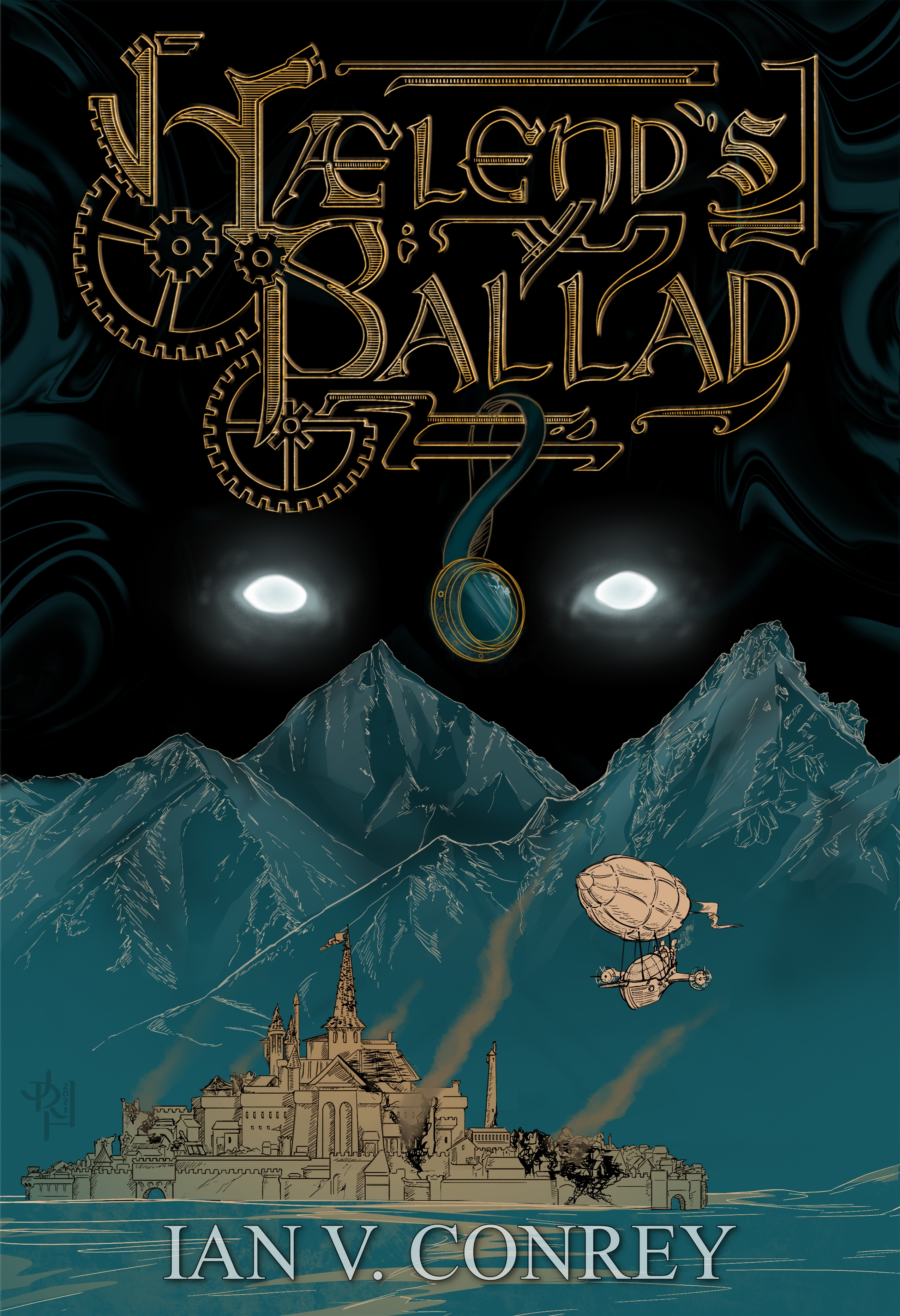 Dark Fantasy/Steampunk
Date Published: November 30, 2021
"Some call me Murderer, others call me Lord. I've been called Savior and Enslaver. But no one has ever called me Child."
A young man signs his own death warrant when he joins an already failing militia. A teenage girl is haunted by her childhood abuse and begins to crave the very things she hates. A childless mother finds herself on the run as a convicted murderer. Yet they are all unaware that their own fates are tied to a young orphan who has drowned and come back to life in a foreign land where he will be the death of everyone he meets.
Hælend's Ballad is a tale about what happens when men and women from two colliding cultures realize they may not be on the right side. Heroes are villains. The persecuted are oppressors. And when rumors begin to spread that the world is dying, the darkness of their own hearts betrays them.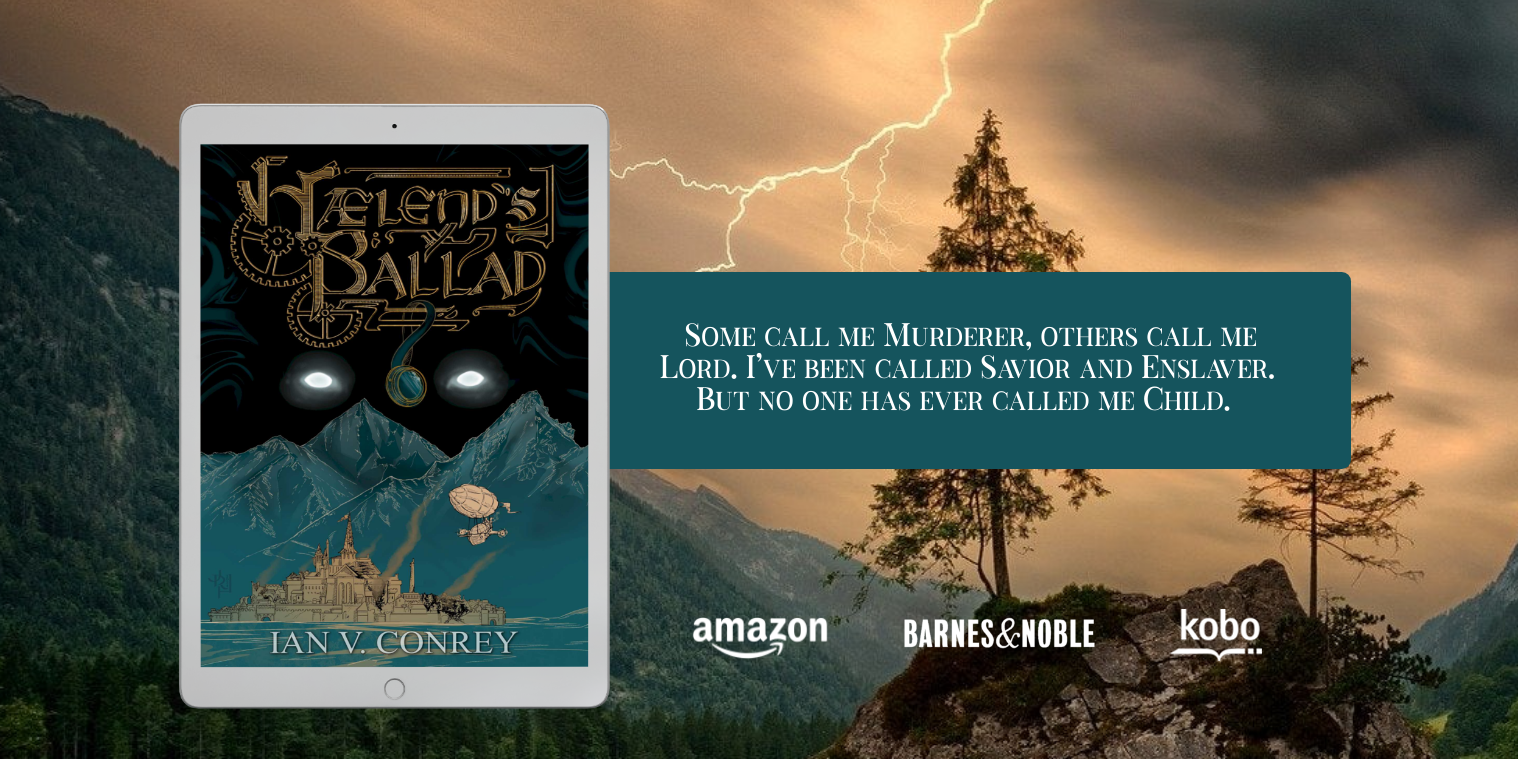 Interview
Is There a Message in Your Novel That You Want Readers to Grasp?
Absolutely. At its heart, Haelend's Ballad is a story about suffering and how we deal with it. There are many perspectives represented in the book, but I'd like readers to walk away pondering the idea that suffering does have a purpose and that it can be worked to a greater good. Other messages I believe are important are the power and freedom of forgiveness and the problem with how we often see ourselves as the "good guys" and them as the "bad guys." But in reality, it's far more complicated than that. I hope readers walk away with the sense of seeing the worth of humanity in everyone.
Is there anything you find particularly challenging in your writing?
When it comes to challenging readers, I think, or at least I hope, that my book challenges them (including myself) to look at our own hearts—to self-reflect on our own actions and motives and how that impacts others. When it comes to challenging myself as a writer, I think writing a 230k novel with 18 points-of-view was challenging enough! Ensuring all of the timing, pacing, scene transitions, and everything else made sense and lined up with one another took a lot of work and effort (not to mention ensuring that the plotlines converged at the end with no plot holes).
How many books have you written and which is your favorite?
This is the only book I've written so far and it's a standalone. It took me over 10 years and I put everything I had into it. I absolutely love this novel and I believe in it. I have started writing more stories set in the same world, but they won't be sequels.
If You had the chance to cast your main character from Hollywood today, who would you pick and why?
That's a really difficult question (especially since I have six main characters)! I'd almost want to pick a cast of unknown actors and actresses. I feel like it would give the film a fresh and unique feel. Now when it comes to directing or score, that's a lot easier. I think Christopher Nolan would do a fantastic job directing it, even if he hasn't worked a fantasy yet (as far as I'm aware). I also would love Johnny Greenwood (from Radiohead) or Mumford and Sons to do the score.
When did you begin writing?
I started writing my novel back in 2011, but during that time I also wrote for several blogs. Mostly regarding history, theology, and ethics.
How long did it take to complete your first book?
10 years, and that includes the editing process.
Did you have an author who inspired you to become a writer?
Several authors, especially Tolkien and Lewis were influential to me. Also, Robert Holdstock, Flannery O'Connor, and Edgar Allen Poe were influential.
What is your favorite part of the writing process?
I love when I get to a scene I've been thinking about for months, and it just flows out of me. That's especially satisfying after I've gone through a particular passage which I had to rewrite numerous times, and my editor even had to go through an make suggestions. But when a scene just comes out perfectly… those are the best moments.
Describe your latest book in 4 words.
Life, loss, hope, redemption
Can you share a little bit about your current work or what is in the future for your writing?
I've got two works I'm in the middle of. One is a collection of short stories set in the same world as Haelend's Ballad, and the other is a low-fantasy/southern gothic story which is strongly influenced by Native American mythology.
About the Author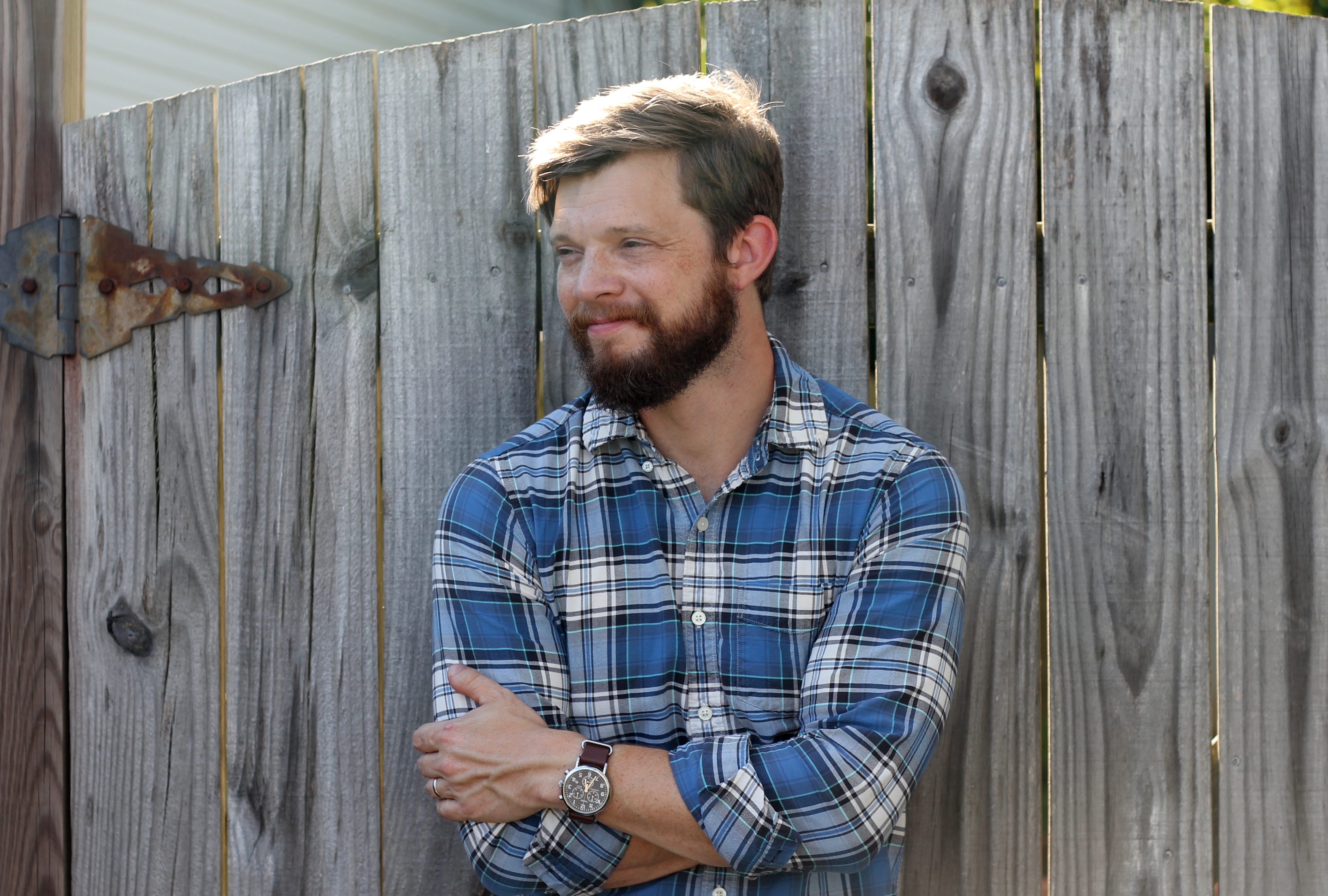 Ian Conrey is both a teacher and student of history and theology, who actively fights against human trafficking and is working toward an M.A. in Religion. In his free time, he enjoys reading biographies and ancient mythology, discovering early American folk songs, and exploring the Cohutta Wilderness. He lives with his wife and three children in the North Georgia mountains.
Contact Links
Twitter: @IanConrey
Purchase Links
a Rafflecopter giveaway