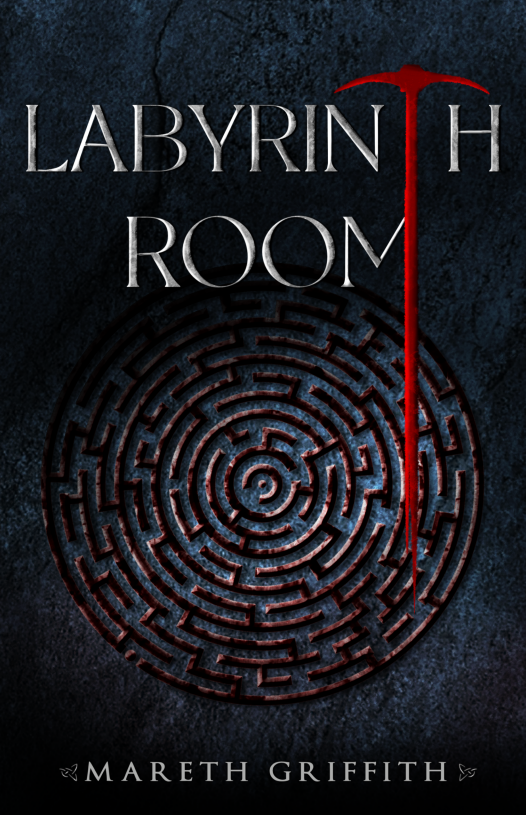 Fantasy
Date Published:10-15-2021
Deserting his regiment in the aftermath of an injury, Torrent is just trying to get home to his fiancée without being robbed or arrested. Reporting the illegal saltpeter mine he finds on his return might be valuable enough for the army to overlook his truancy, perhaps even grant him a pension. If he's willing to betray Molly to make that report.
For Molly, chemistry has always been more useful than magic, especially now that supplying the opposing side with gunpowder is the only thing keeping her from being ousted from her own farm. After two years apart, Molly knows it's foolish to trust Torrent with either the mine or her heart. Unfortunately, Torrent's not the only one interested in Coriander Hollow.
Between Torrent's desertion and her own illegal mine, Molly has to decide whose secrets she's willing to protect and how far she's willing to go to protect them. And Molly hadn't counted on Coriander Hollow having secrets of its own...
This is an adult fantasy novel, that might appeal to readers of Genevieve Cogman, Naomi Novik or Katherine Addison. It's historical fantasy-ish (I describe it as 'steampunk on a farm'), a little bit Cherie Priest meets Cold Mountain.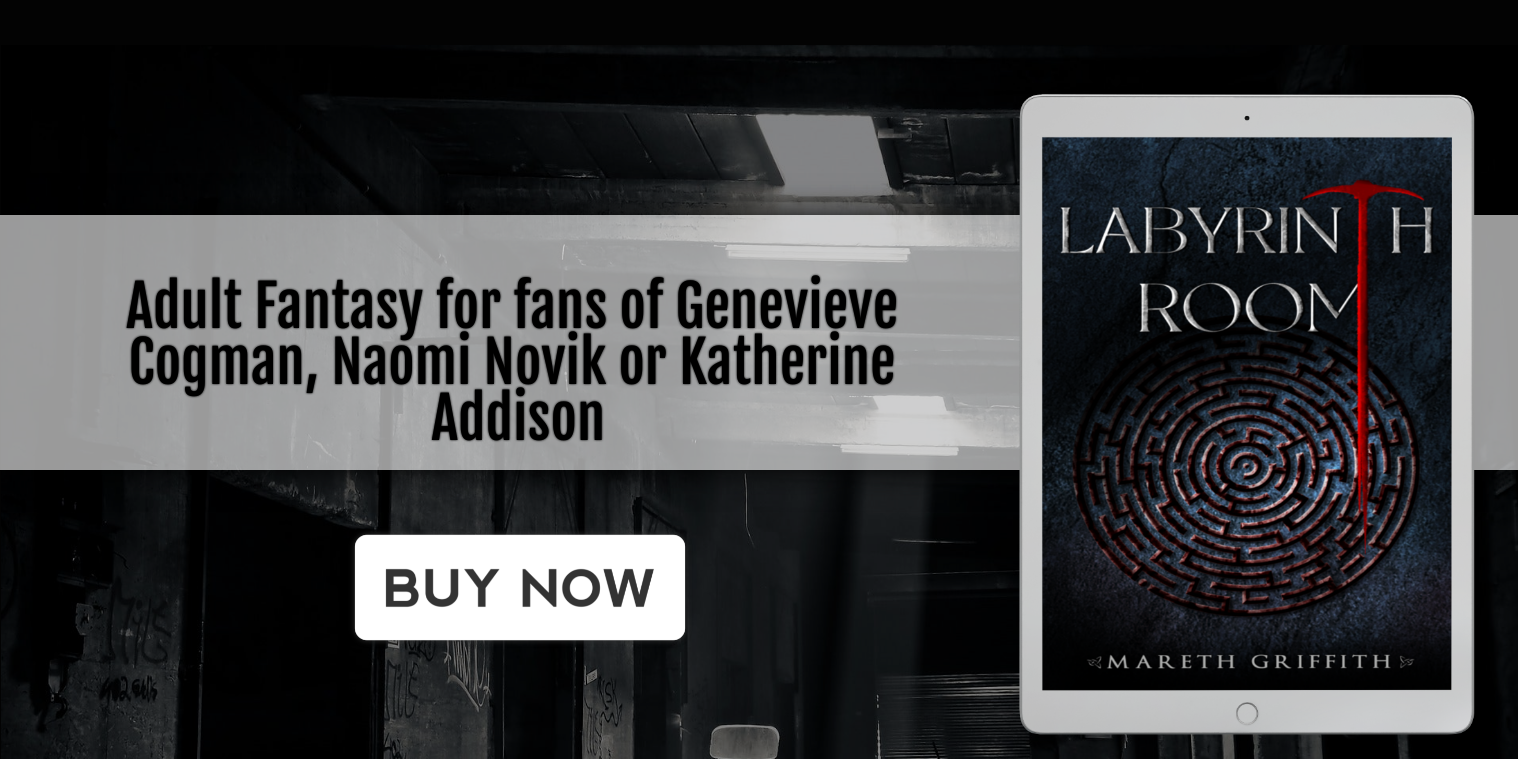 Interview
Is There a Message in Your Novel That You Want Readers to Grasp?
I tend to write for entertainment (both mine and readers') more than anything else, but to make a compelling story, the characters have to be grappling with compelling problems. In Labyrinth Room, one of the big questions my protagonists are struggling with is what things they're willing to give up to survive, and what they're trying to hold onto are worth holding on to, even in life or death circumstances. The first draft and early editing happened pre-pandemic. It was very illuminating to edit and rewrite certain sections during 2020 and early 2021. Molly, one of the main characters, is reluctantly back at the family farm in the wake of a civil war that closed the lab she works in. She's been spending her furlough running an illegal saltpeter-mining operation in a nearby cave. When her former fiancé Torrent returns home, Molly has to reconsider what dreams and ideals she's willing to put on hold or give up entirely. She's also struggling with how to hold onto the best version of herself when that's not the version the people around her necessarily want.
Is there anything you find particularly challenging in your writing?
Plenty of things! I am typically a discovery writer more than an outliner, and I find the process of producing a first draft is generally harder than the subsequent work of editing it into a coherent manuscript. A lot of my early drafts are driven by dialog – which works really well until, as with Labyrinth Room, I had a number of scenes where the narrating character is completely alone. Those tend to be harder scenes to pace out because there's not a place for an argument, or for two conflicting agendas to rub up against each other.
How many books have you written and which is your favorite?
I've written five novels and counting, and have published two. My novel The Year King, a contemporary fantasy set in Ireland, will always have a special place in my heart as it was the first novel of mine that attracted the attention of a publisher.
If You had the chance to cast your main character from Hollywood today, who would you pick and why?
I'm horrible at keeping up with movies and TV, so with the caveat that my picks are probably a good ten years out of date - Ruth Wilson would be my pick for Molly Bligh. She did a phenomenal performance as the title role in a 2006 Jane Eyre miniseries. Arthur Davrill, who played Rory in Doctor Who, was very good as an average-bloke-out-of-his-depth which I think would work very well for Torrent. My dream casting for Cricket, the vampire-cum-genie antagonist, would probably be Alan Cummings.
When did you begin writing?
I've been writing seriously for about 15 years, but my original creative aspirations were in audio and musical theatre. I studied music and composition in college, and for most of my early twenties, I worked in professional theatre. I adored having a day job that involved bringing imaginary worlds to life. Then the 2009 recession happened, and in the aftermath of that I ended up (long story) working in Alaska as a naturalist and kayak guide, which is pretty much where I've been ever since. I started writing about six months after leaving professional theatre. While I didn't make the connection at the time, I think I started it as a creative outlet to make up for no longer working in theatre.
How long did it take to complete your first book?
My first two novels were bad first drafts that I enjoyed writing but were nowhere near good enough to inflict on other people. The Year King, the novel that became my debut, was the third novel I wrote, and the first draft was also my first ever NaNoWriMo project. Interestingly enough, I had planned the story as a historical fantasy, taking place the year before the Irish potato famine, but it quickly became apparent there was no way I could both research the historic period and write the novel in NaNoWriMo's timeframe. So I wrenched the story into the modern day, and had a bare-bones draft at the end of the month. I worked on completing and editing the story over the next two years, spend about a year querying, and about a year going through my publisher's editing process. From first draft to publication was almost exactly four years.
Did you have an author who inspired you to become a writer?
I don't recall any one author who inspired me to start writing seriously – I myself was not writing seriously when I started—but there are many writers who have been help in the trenches. Some of them are local to my adopted hometown of Seward, Alaska -such as Dan Walker and Liberty Miller, or sibling authors from my previous publisher RJ Theodore and Christopher Ruz. I'm also lucky, living in a rural state far from writing conferences, that Zoom, Twitter and podcasts provide an amazing, if somewhat one-sided, way to hear from writers across the globe.
What is your favorite part of the writing process?
As I mentioned earlier, for me first drafts are difficult, subsequent drafts are easier. Editing is a lot of fun because by that point I'm usually done chasing wrong turns or running into narrative dead ends—it's now a process of polishing and making minor (and sometimes major) changes to make the existing story the best version of itself.
Describe your latest book in 4 words.
Chemistry, caving and monsters.
Can you share a little bit about your current work or what is in the future for your writing?
I'm currently working on Changeling, the sequel to my debut novel The Year King, which is a contemporary fantasy novel set Dublin. The books feature a recently-unemployed telemarketer named Ivy who discovers her introvert flatmate is actually a runaway fairy king. It's been great to revisit Ivy's world, and take some of the elements I introduced in the first novel – literal and figurative invisibility, barely-functional alien technology, portals in time—and delve deeper into how they work. Changeling is the second in a planned trilogy, so I'm also working on an outline for the third book.
Currently, Labyrinth Room is a standalone novel, but it's also impossible to write a novel and not have some ideas of what sorts of trouble the characters might get up to later on...
About the Author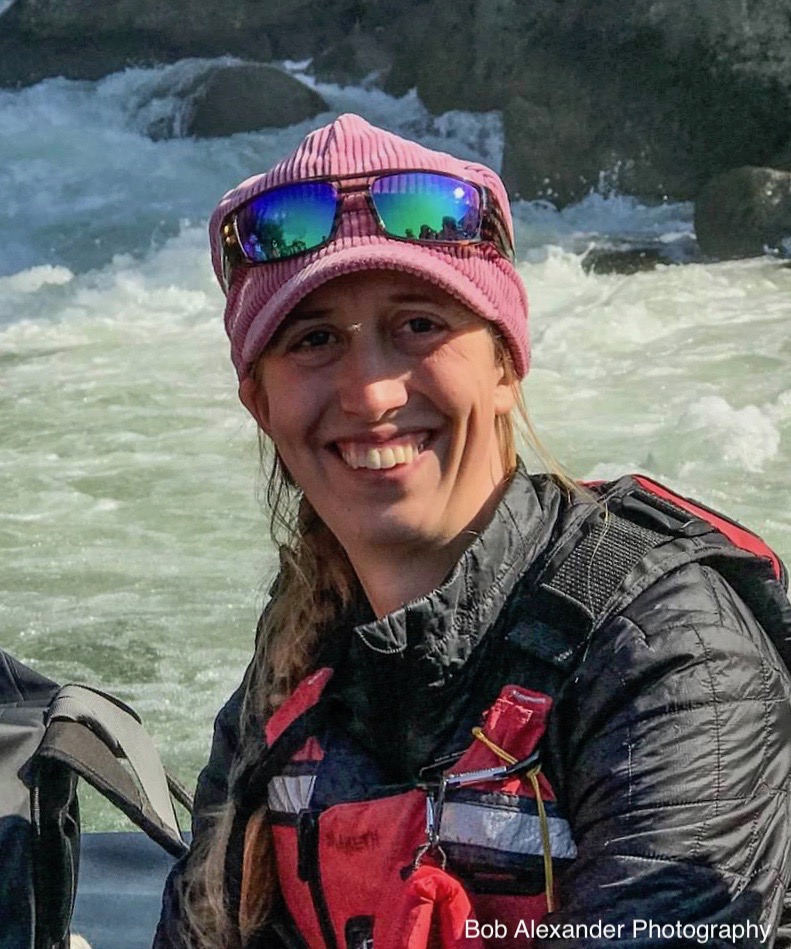 Mareth Griffith bounces between the Pacific Northwest coast and various warmer locations. She mostly lives in Seward, Alaska, and assures you winters there aren't as bad as you think.
 When she's not writing, she works as a naturalist and wilderness guide, leading adventurous souls on epic quests to seek out glaciers, bears, and whales in the wilds of coastal Alaska. She's also lived and worked in Scotland, Mexico, New Zealand, and Northern Ireland—where her nearest neighbors included two thousand puffins and the ghost of a spectral black horse. 
Originally from West Virginia, Mareth attended Smith College in Massachusetts, studying music and theatre. Mareth plays classical violin well and rhythm guitar badly.
Contact Links
Purchase Links
a Rafflecopter giveaway