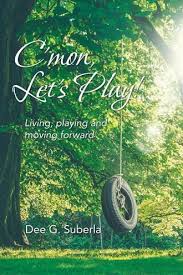 Living, Playing and Moving Forward
Self-help, Inspirational
Date Published: December 8, 2020
Publisher: Balboa Press
C'mon, Let's Play!" shares methods for the readers to play with that can help them change their lives. Here, Suberla reflects on her life journey, and uses her own examples of good and bad choices to give practical advice on how to achieve your goals. With humor, she shares her approach to making some life changing choices including how she became a hippie in the late 60s and early 70s, to her decision to retire early from her corporate job. Dee also shares her process for how she moved through breast cancer. By sharing her personals story, the author demonstrates the importance of how one's thoughts and beliefs determine the life that he or she leads and how anyone can get more living in life by playing with the concepts in this book.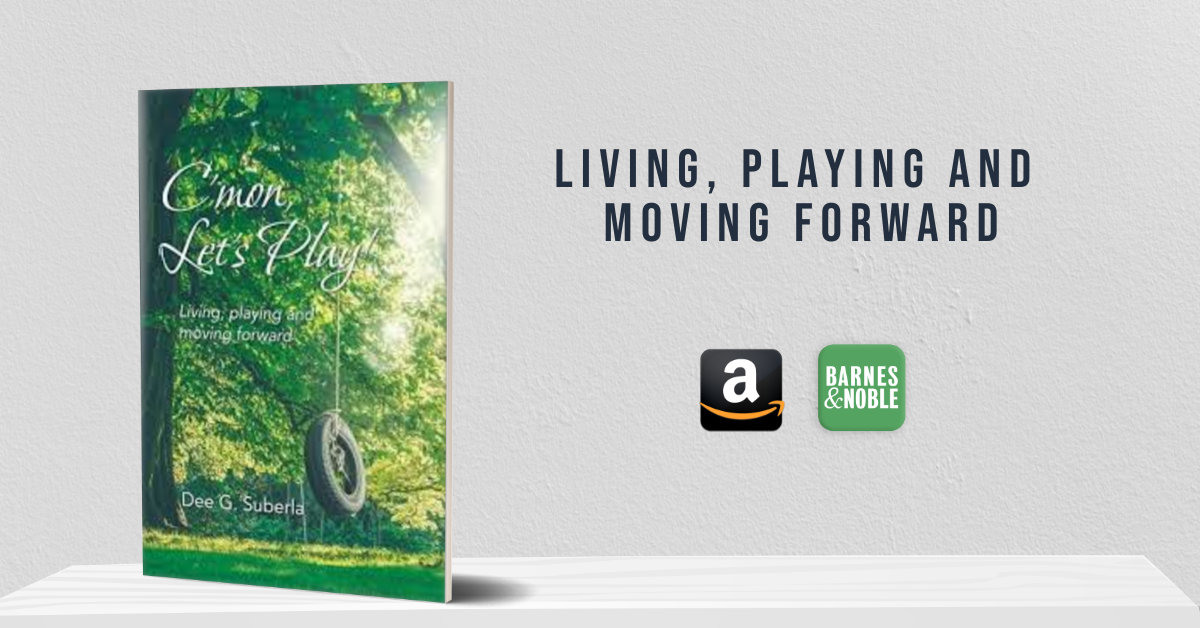 Interview
Can you tell us a little about the process of getting this book published? How did you come up with the idea and how did you start?
I had already written a book relating to the project management side of my business and I wanted to do something for the coaching side. Whether I am coaching someone making changes in their career or someone who is feeling stuck and looking for more, I use the same core material but with varied approaches. I thought it would be great idea to get it into a book and share it with a larger audience.
I had two chapters written when I heard about a writers' conference in Maui. Two of the speakers were Dr. Wayne Dyer and Doreen Virtue. I have always been interested in writing books and had a self-published book in its second edition, but this book was different. I was motivated to get to that conference and was successful using some of the material that would be part of the book when it was finished. I brought my computer and the first two chapters. After hearing Ms. Virtue speak that first night, I realized that I had to write more so I created a new chapter one, that included the story of my days as a hippie and many of my poor choices along the way.
Mid-way through the conference they offered an excellent deal with their self-publishing arm, Balboa Press. The best package would have cost about the same as what I paid for the first book but had so many other perks with it, I had to sign up. So, publishing was paid for (with no time limit) in June 2015 based on 3 chapters. Yes, I drafted a new first chapter Saturday Morning on my balcony sipping coffee overlooking the ocean. The book was released in December 2020. Balboa took less than a year… so the time in-between I wrote, rewrote, edited, reedited and waffled… a lot.
What surprised you most about getting your book published?
When the pandemic appeared, I asked the question: What is the one thing I don't want to hear myself saying after the shut-in element was all over? The answer was – Darn, I should have published C'mon! I didn't want to waste that much time roaming around my house without producing something!
But the biggest surprise was when my book order showed up, and then… Wow – they're beautiful! OMG The hardbound copy is amazing and wow – it's mine and it contains a part of me! It was very hard for me to believe that I did it! Of course, this lovely wonder and awe was nearly extinguished when I realized that now the real work begins – marketing and promotion… during a pandemic – ouch!
I think no matter how many books one publishes – opening that box and holding the first real copy is a magical moment.
Tell us a little about what you do when you aren't writing
I am a consultant, speaker, and teacher. My area of expertise is in project management, and I have a book called Poof You're a Project Manager and Other Delusions of Grandeur. That was created to help people who seem to be thrown into the role without a lot of training. I consult with corporations, small business and individuals. There is also a little work there on personality testing with the DiSC and 5 Behaviors of a Cohesive Team products from Wiley. I really enjoy my role as adjunct faculty at the University of Chicago Graham School. I co-teach a class call Project Management and Leadership in Healthcare as part of a certificate program for Clinical Trials. To sum it all up I work with people at all levels to get things done. Sometimes we focus on the starting point and other times it's about the planning and execution of work to make things happen, and sometimes it is a project recovery effort. A key aspect of that is working with a strong team. So, I do what I can to help clients make things happen. On the coaching side it can be groups or individuals and it ranges from career-based coaching to life coaching… that's where this book came into play. It represents the backdrop of my coaching techniques outside of the technical aspects such as resumes, networking, and interviewing.
As a published author, what would you say was the most pivotal point of your writing life?
The recognition of the fact that I was in fact a writer. It was an integral part of my life beginning with little girl poetry to journaling to favors at work to help people with special writing assignments. I had a longing to write a book, a desire to publish something of my own that would help people. It took me a long time to realize the only thing left to do was to make my decision – do it or not. I decided to do it with my first book Poof You're a Project Manager. And I did. Then, I had to rediscover that pivot point for C'mon Let's Play. Deciding to do it replaces that meandering around… should I, shouldn't I, what do you think? Trash all that, just decide. Now, I've decided to shop around my next book, The Zing Fling to potential agents. The decision comes faster after each book. I've decided that Zing will be a series.
Where do you get your best ideas and why do you think that is?
Great question, it makes me think! My best ideas float in during that place between sleep and awake. When I'm working on a project during that precious time the problem is there in the background and the solutions float in and around my brain. Most recently I was thinking about how I could make the 2nd Zing Adventure happen in the ocean and asked the question about how they will get around underwater in a unique way. The next morning I met my first Harken – he entered center stage and began explaining how he and his people help friends navigate the waters… It's perhaps one of the most fun things I do. Sometimes, if I can get by myself and super relaxed ideas will float in … but the most important aspect is to first ask a great question. It's really the only way to get answers. Ask the question and open to the infinite possibilities; It's what I do. I get some great ideas and it's because I'm open to them, and I try to ask my questions as opened ended as possible. Periodically I have seminars on this topic entitled "What Are You Thinking?" Some of it is in this book C'mon Let's Play.
What is the toughest criticism given to you as an author?
The toughest one, so far anyway, is from a reviewer who liked the first part of the work but described why he didn't like the second part including information that wasn't even in there, he put words in my mouth. It really bothered me because he obviously hadn't read the whole thing, he just assumed where it was going. So, back to real life, the work left him with those perceptions, so others could have them as well and that's a bitter pill to swallow. But hey, that's the nature of the business. I typically invite criticism in all my work – it's a way to make things better and more polished. It's easier when I can see what they mean, in cases where I can't – Ouch! But no worries the swelling goes down in a few days.
What has been your best accomplishment as a writer?
I have to say the greatest thing just happened. I received this message the other day:
"Hello. I was talking to a mutual colleague, and she mentioned your book, because...poof! ...I've just become a project manager during the pandemic! And I'm....so lost! […] I've ordered your book…
It's a message from the bullseye in my target audience! My primary purpose of that book was to help people find their way to the information that is out there to help them negotiate the waters of project management. I was thrilled. That book really helps people and there is no greater accomplishment for me.
How many unpublished and half-finished books do you have?
I have one unpublished full manuscript that I'm shopping around and 3 more in the idea stages (First, a book of Poetry, next the second book in a Zing Fling Series, and a 3rd edition of Poof). Looks like I have some decision making to do. I love this process. Thank you for your time and energy on this!
About the Author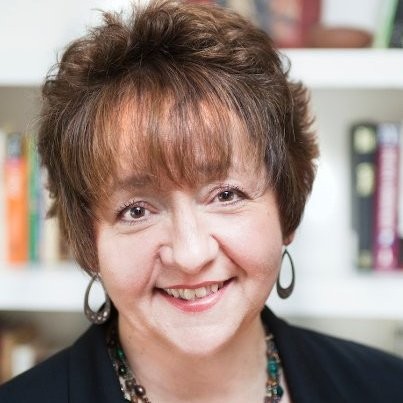 Dee G Suberla is best known for her expertise in project management. Of course, she didn't start out that way, no she started writing poetry at an early age, then became a resource for people she worked with in the pharmaceutical industry when there was a need to write something particularly tricky. When she reflected on the favorite parts of her job it came down to coaching; she loved helping people to set and achieve their goals. Coaching wasn't in her job description but it was a passion that she pursued after she became a consultant and wrote her first book to help new project managers called Poof You're a Project Manager and Other Delusions of Grandeur. Recently, she was compelled to write C'mon Let's play to share what she had learned with people who felt stuck, helpless or were looking for something new. Whether Dee is career coaching, life coaching or coaching somewhere in between, she shares much of this information with her clients and wrote this book to reach a wider audience.
Contact Links
Twitter (@DSuberla)
Purchase Links
a Rafflecopter giveaway