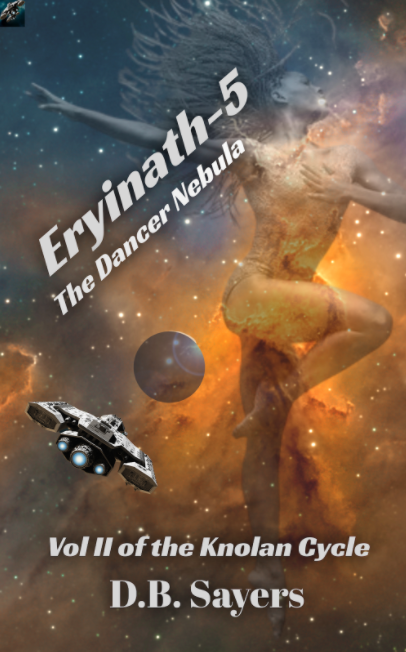 Knolan Cycle, Book II
Science Fiction
Date Published 11-01-2021
Publisher: PhoenixPhyre Publishing
After returning from a successful mission with the Knolan Shock Forces, Hāthar needs a break. With Arra his mate pregnant and he still recovering from his last mission, Hāthar has compelling reasons for sticking close to home. But newly developed stealth technology has enabled Knola's enemies the Valdrōsians to ambush one of Knola's Deep Space Fleets, inflicting heavy losses.
Intelligence has identified the facility from which the new technology originated. Developing countermeasures, however, will require a raid to steal the technology and abduct the stealth project managers. Having recently defeated just such a raid, Hāthar is asked to evaluate the feasability of the Knolan plan.
The plan is insanely risky, but Hāthar senses he is the best choice to lead it. With the fate of his adoptive home hinging on the success of the mission, he sets aside his personal preferences in favor of duty. Eryinath-5, The Dancer Nebula continues the chronicle of Knola's thousand-year war with the Valdrōsians—and the coming climactic clash that will determine the fate of Earth and our corner of the galaxy.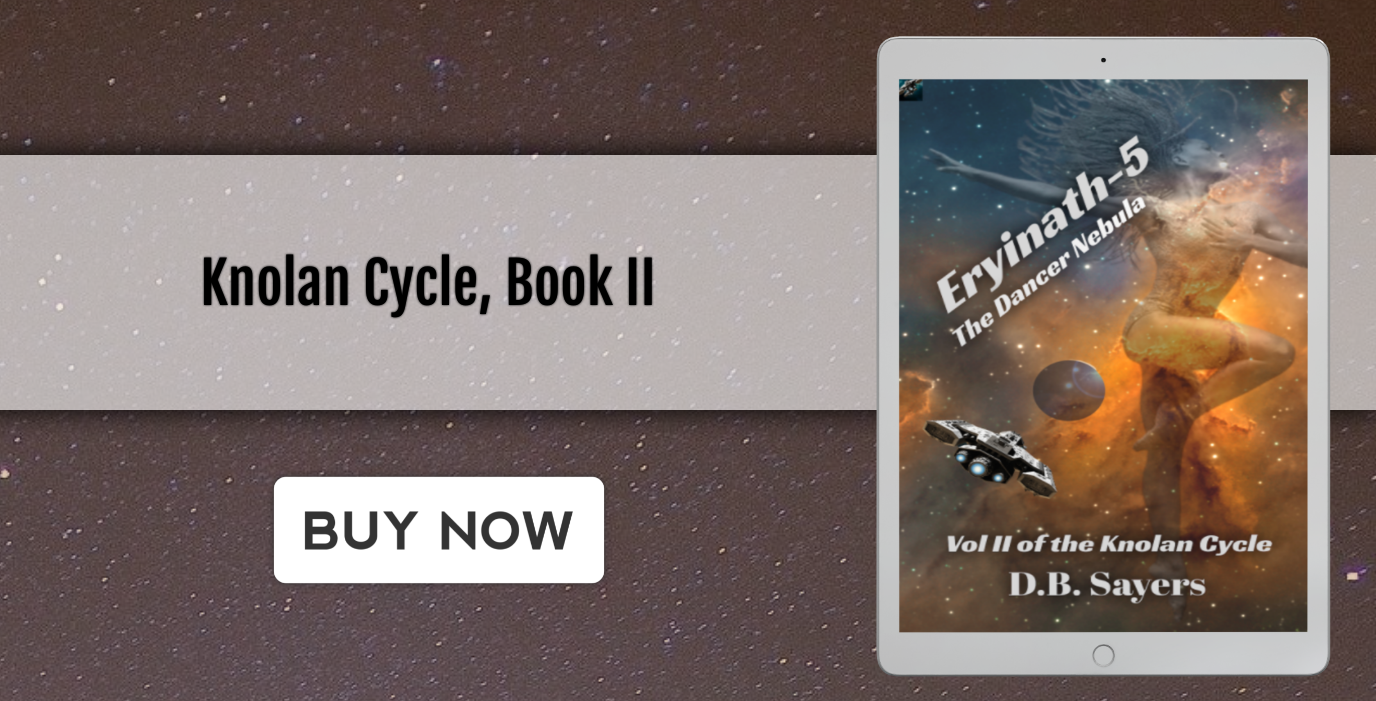 Eryinath-5 is your fifth book, isn't it? I'm always curious about what author's works reveal about themselves. Is there a common thread in all of your novels?
Yes. Whether it's contemporary fiction, science fiction or my short stories, the lei motif in all of them is change, how it affects us and what informs our coping strategies in dealing with change. I like to think every novel tells an entertaining and engaging story, but I've always wanted the stories I tell to also reveal deeper truths about us as humans.
What do you find most challenging as a writer?
I think each book confronts us as authors with new challenges. For me, it's a kind of two-fold, almost nested challenge. The first is the craft of writing—of telling an engaging story with believeable characters in situations that make the book worth reading. Nested within the craftsmanship challenge is the implied task of helping readers see a little more of themselves, or the world around them, or life and what it means to be human.
When did you begin writing?
Oh God! I think I wrote my first "story" as in fiction, when I was in first grade. And I've been writing all my life. As a Marine officer, then master's candidate and finally a corporate trainer, I had occasion to write a lot of non-fiction. I also wrote fiction over those same years, but most of it I either never finished or never tried to publish for one reason or another. During the financial collapse in 2008, the company I worked for went into Chapter 11, and I was one of many they cordially invited to leave and not return. At that point, I got serious about finishing West of Tomorrow, a novel I had been working on for a couple years. I haven't stopped since and am currently working on my sixth book.
How long did it take to complete your first book?
Close to five, I think. Longer than it should have taken, probably. I published my first novel, West of Tomorrow, in 2015. In common with many debut authors, I wickered my writing around everything else I was doing at the time, and "everything else" often pushed my writing to the background. I probably re-wrote and edited my first novel a dozen times at least before I was satisfied with it.
Did you have an author who inspired you to become a writer?
Technically, no. My grandfather had a Byline with the Associated Press, and it was he who sensitized me to the potential impact of an elegantly turned phrase. That said, there are many authors whose writings have influenced me. Heinlein, Assimov and John Scalzi (of Old Man's War fame) for science fiction. For literary fiction, Dickens, Steinbeck, Conrad and Michener come to mind. And in historical fiction, Charles E. Israel's Rizpah, set in biblical Israel during the time of Saul and Frank Yerby's An Odor of Sanctity. I've read and re-read both several times and always wring a little more insight from each time through.
What is your favorite part of the writing process?
As perverse as this sounds, it's the editing and refinement part. My unfiltered first-draft writing leaves a lot on the table. It isn't until I start editing and refining that some of the hidden meaning in the stories bubbles to the surface. Maybe I'm too busy trying to make the story work that I don't focus enough on the characters to fully develop the nuanced and mixed feelings that is the human condition.
I think most stories derive their impact and meaning from the characters that populate it. The editing process helps me recognize who they are at their core. For me, it's the iterative process of rewriting that both weeds out all the extraneous fluff and reveals the characters beneath—their hunger, pain, and joy along with all the internal conflicts most of us drag around with us through life.
Can you share a little bit about your current work or what is in the future for your writing?
I'm nearly finished with the first draft of my sixth book, entitled The Year of Maybe, Act II of Nyra's Journey. It's the sequel to Best-Case Scenario, in which Nyra Westensee a recent college graduate wrestles with identity issues, personal and professional. I'm also in the process of plotting Volume III of the Knolan Cycle, title to be determined. Concurrent with working on my long form fiction I blog on my own website and publish regularly on Medium.
If you were to suggest a book you've written as a place to start for new readers, which of your books currently in print would you recommend?
I'd go with Through the Windshield, Drive-by Lives. It's a collection of short stories you could read in an afternoon, and it gives readers a sensing of how I write.
About the Author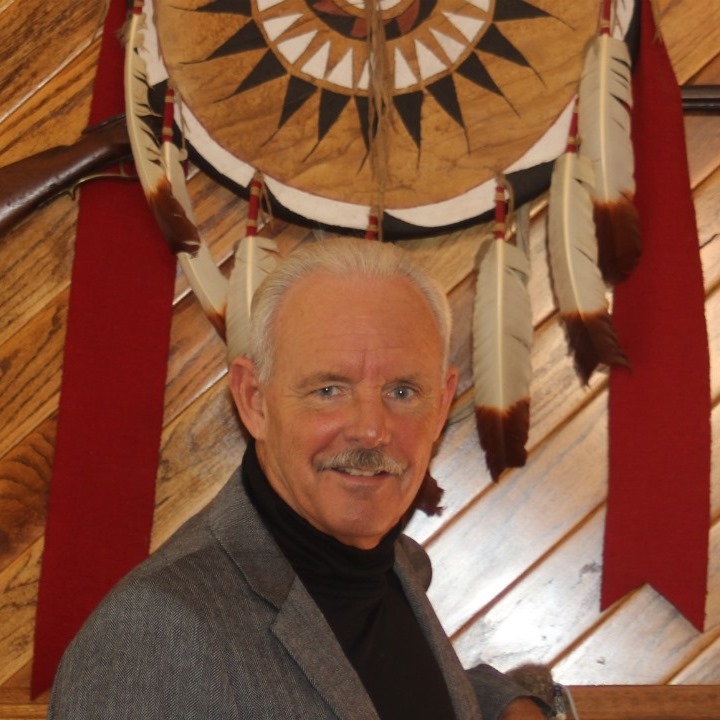 Dirk's path to authorship wasn't quite an accident, but almost. It's not that he didn't write. He did. Still, through two previous careers, first as a Marine officer and subsequently as a corporate trainer, Dirk started way more stories than he finished. But in the backwash of the 2008 financial meltdown, his employer filed for Chapter 11. Cordially invited to leave and not return, Dirk found himself out of work and excuses.
Since then, Dirk has published West of Tomorrow, Best-Case Scenario, Act I of Nyra's Journey, a collection of short fiction entitled, Through the Windshield and Tier Zero, Vol I of the Knolan Cycle. All are available from Amazon in paperback and Kindle. His latest work in progress is The Year of Maybe, Act II of Nyra's Journey, due out in 2022.
Contact Links
Purchase Links
a Rafflecopter giveaway