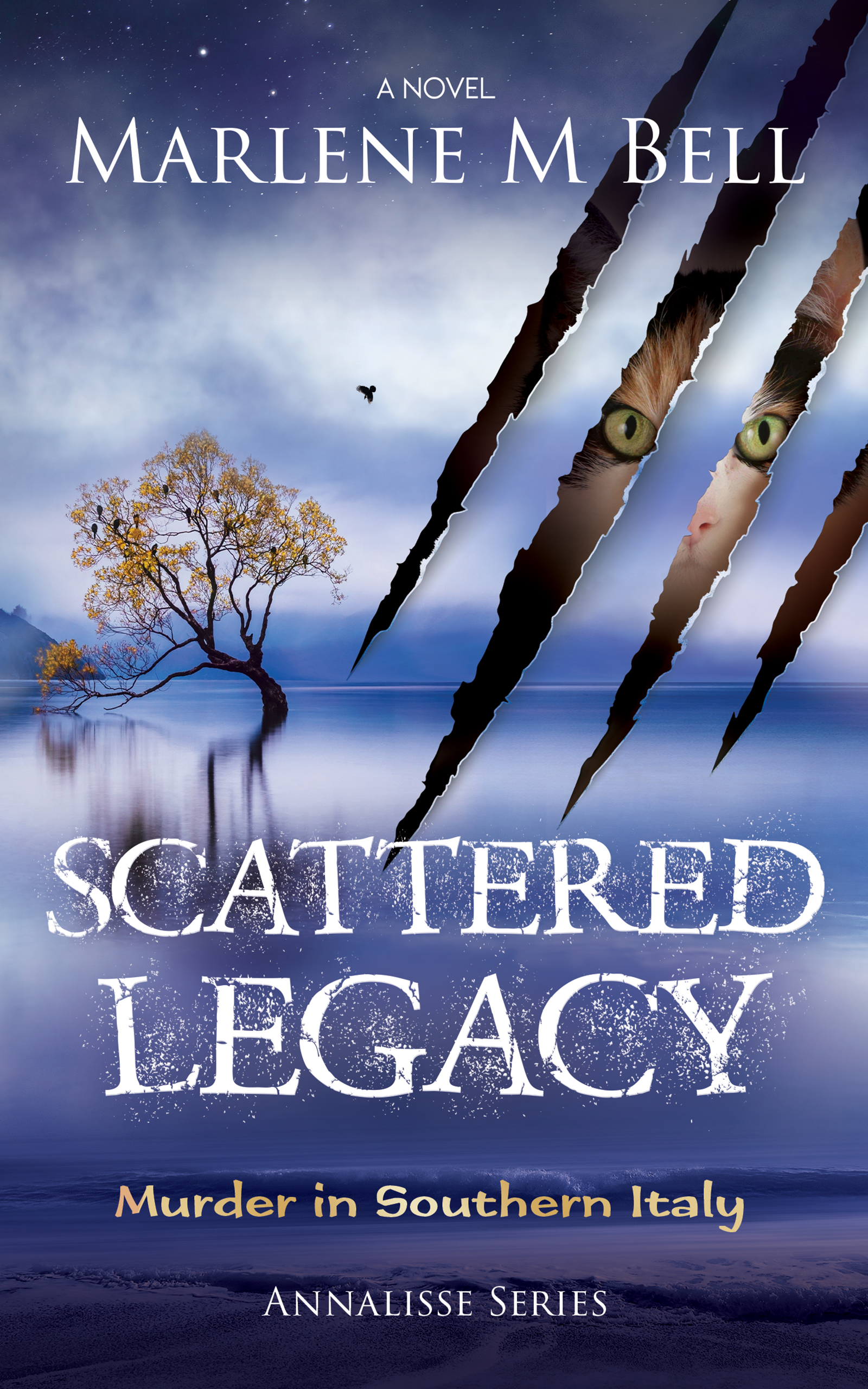 Murder in Southern Italy, Book 3
Mystery/Suspense
Date Published: Nov 4, 2021
Publisher: Ewephoric Publishing
Antiquities expert Annalisse Drury and tycoon Alec Zavos revel in a love affair peppered with treasure hunting, grand adventure, and the occasional dead body.
It's autumn when Alec arranges a getaway from them to visit is mother's birthplace in Bari, Italy—a no-drama vacation to transfer his car company to a rival. But before they can depart New York, murder makes its familiar reappearance.
Accompanied by detective friend Bill Drake, Annalisse and Alec find themselves embroiled in a behind-closed-doors conspiracy that threatens the reputation and legacy of Alec's late father—linking him to the Mafia. An ancient rosary propels Annalisse down crooked paths to expose the truth as they uncover answers none of them are prepared for.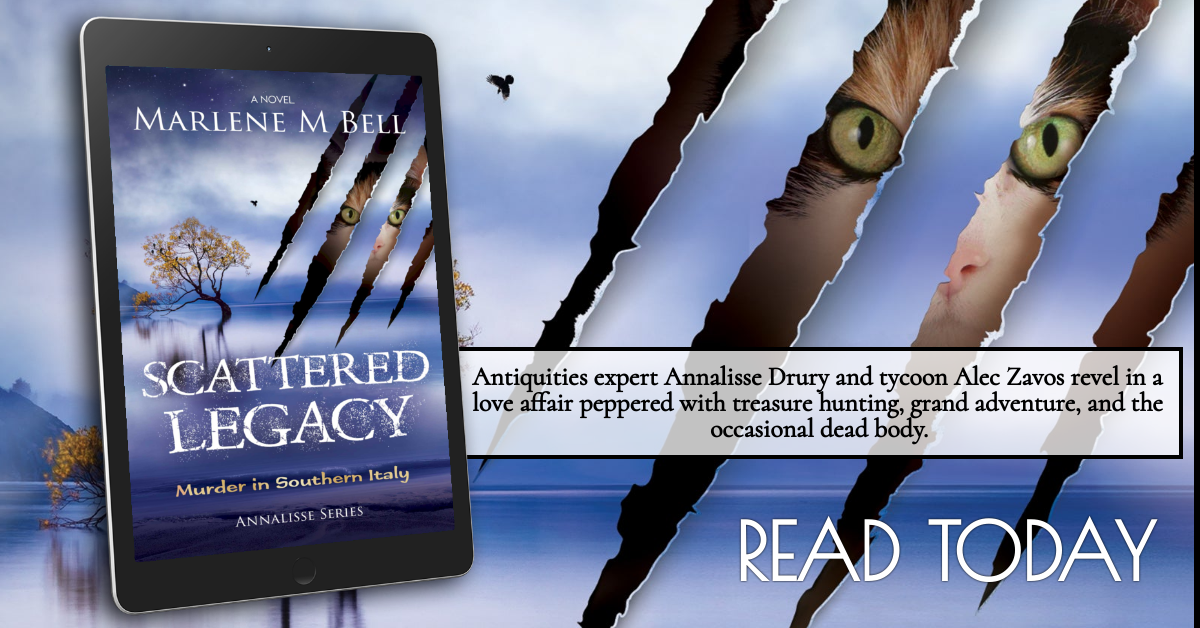 Interview
Is There a Message in Your Novel That You Want Readers to Grasp?
Thank you for having me in your interview!
I tend to accentuate flawed characters because all of us are imperfect human beings. The people in my books may have money and material things, but they are no better off than the rest of us. Even though the stories take place in destinations most of us won't visit during our lifetimes, the characters portrayed manage to stay real and deal with more trouble than any couple should have thrust upon them! Message: You don't need excess wealth to be happy with what God gave us all.
Is there anything you find particularly challenging in your writing?
Pushing myself to remember that I can't please everyone who reads my work. I pay a lot of attention to reader reviews. The not-so-flattering ones, especially. With each new book, previous reviews are fresh in my mind as I write, and I'm careful not to make the same mistakes twice. Writing is subjective, and readers have their preferences. Because I have mixed the mystery genre with adventure, suspense, and some romance, most find the nuances refreshing, but sometimes an occasional naysayer jumps out at me. Coloring outside of the lines is what I do. It's a challenge not to get too far away from the mystery genre.
How many books have you written and which is your favorite?
Counting the memoir that began my journey, I've written a total of five (5) full-length books. Since one of the works is a children's picture book about a lamb we raised in our laundry room, I would have to say that I have two favorites. The children's book, Mia and Nattie: One Great Team, because I tell the true story of Natalie, the only lamb to live in our home for two months. She was a special sheep, and everyone seems to like the fact that the book tells of actual events.
As far as fiction is concerned, I have to say my vote goes to the recent release, Scattered Legacy, book three, as the favorite of the series so far. The opening scene mistakes in book one was behind me— the eight long years to get Stolen Obsession into print were rough. I had a few editor issues with the first two books when it dawned on me that some of the critics were citing errors that pointed to the need to find a more suitable copy editor. In Scattered Legacy I did just that. The prose flows more smoothly and dialog issues of the previous books disappeared. The editors I've used were all professional and excellent, but not every editor works for every author. The editor needs to be a good fit. Scattered Legacy was a pleasure to write and I like the end result.
If You had the chance to cast your main character from Hollywood today, who would you pick and why?
That is an easy answer. Anne Hathaway. One of my favorite roles for her was when she played opposite Meryl Streep in The Devil Wears Prada. Anne's character as Andrea reminds me of Annalisse Drury, the pretty brunette in my series. Andy's smart and tries a little too hard to please, only to get in trouble with her peers and the boss. That's until she picks herself up and goes after what she wants—landing where she started—on her original career path. Annalisse is making her own mistakes even though the characterization has similarities.
When did you begin writing?
On a dare, parents in our 4H group asked me to write a book on raising sheep. We have had sheep since I met my husband in 1979, remarking to the club how much training they still needed with their animals. Many of the parents had been involved in other clubs for five years. I was shocked at the lack of sheep knowledge the kids had.
The memoir was published in 2009. I had so much fun writing this silly book, I decided that writing fiction was my next adventure. Ha! I look back on that now and laugh. I had no idea what was involved, and had to begin from the beginning. Reading everything I could get my hands on that involved crafting well-written fiction. I laid out about a year just to research the subject. Like I mentioned earlier, it took me eight long years to publish that first work of fiction. A book that's won some prestigious awards!
How long did it take you to complete your first book?
The book about raising sheep took me approximately two years to complete. It's easier when the text mentions skills that we already had. Writing non-fiction came much easier to me than using my imagination.
Did you have an author who inspired you to become a writer?
No. On the contrary. I was an artist and photographer, never dreaming of writing anything! Part of my early writing issues stemmed from not reading enough. I had it in my mind that if I read another author's work, I would tend to plagiarize them. What I've found is just the opposite. The more one reads, the easier it is to write.
What is your favorite part of the writing process?
The research! I love history and incorporate historical events and descriptions into my books. The Annalisse character is an antiquities valuator which I use as a segue into the past. I have an admission to my readers... None of the places I write about have ever met my eyes in person. I purchase history books and travel guides to be sure that the information written in each installment is accurate. I don't use the internet for research unless I'm searching for actual photos of vacation spots. People on vacation tend to show actual location pictures.
A word of caution; using the Google listings for research…is researcher beware. The internet is loaded with opinion and hearsay. Wikipedia is nothing more than a compilation of people's beliefs and opinions blended with facts. The internet is generally a landmine wasteland to navigate through.
Describe your latest book in 4 words.
THE TRUTH HAS CLAWS
Can you share a little bit about your current work or what is in the future for your writing?
Sure! In book four, Annalisse and Alec will be taking a break from each other. The ending in Scattered Legacy will explain their issues, but I won't spoil the end of the book here. Book four (unnamed as of yet,) takes place on the South Island of New Zealand at a sheep station, where Anna meets up with a past character or two from a previous book. Anna and Alec's relationship is tenuous in the next novel, but don't give up on the couple yet! I'm currently researching the differences between the way we manage sheep here in the US and what stations do with their animals down under. My hands-on sheep experience will come in handy. The story is currently in the outline stages. January 2022, I hope to start the first chapter and get to work!
About the Author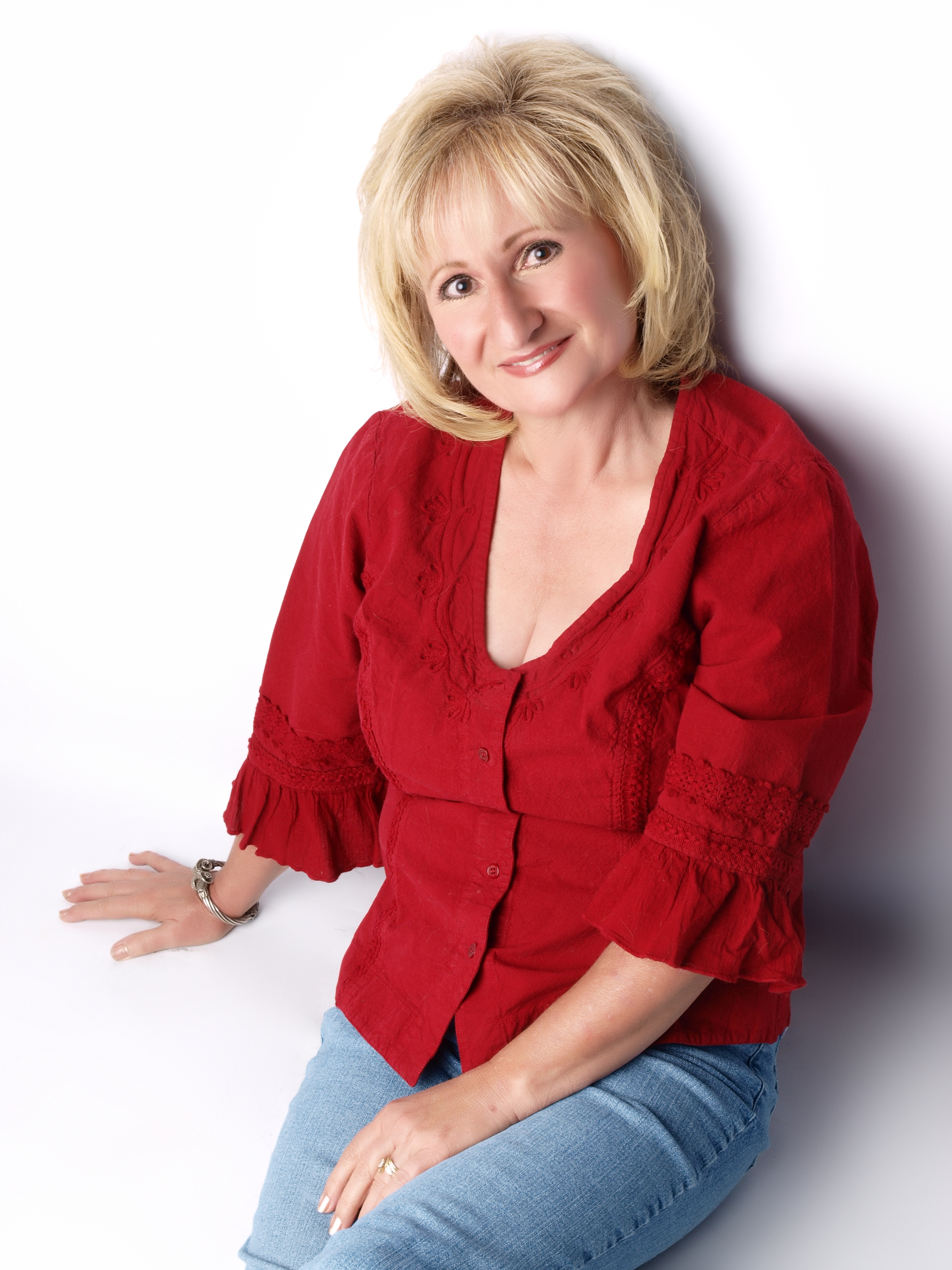 Marlene M. Bell is an award-winning writer and acclaimed artist as well as a photographer. Her sheep landscapes grace the covers of Sheep!, The Shepherd, Ranch & Rural Living, and Sheep Industry News, to name a few.
Marlene and her husband, Gregg, reside in beautiful East Texas on a wooded ranch with their dreadfully spoiled horned Dorset sheep, a large Maremma guard dog named Tia, along with Hollywood, Leo, and Squeaks, the cats that believe they rule the household—and do.
Contact Links
Twitter: @ewephoric
Purchase Link
a Rafflecopter giveaway