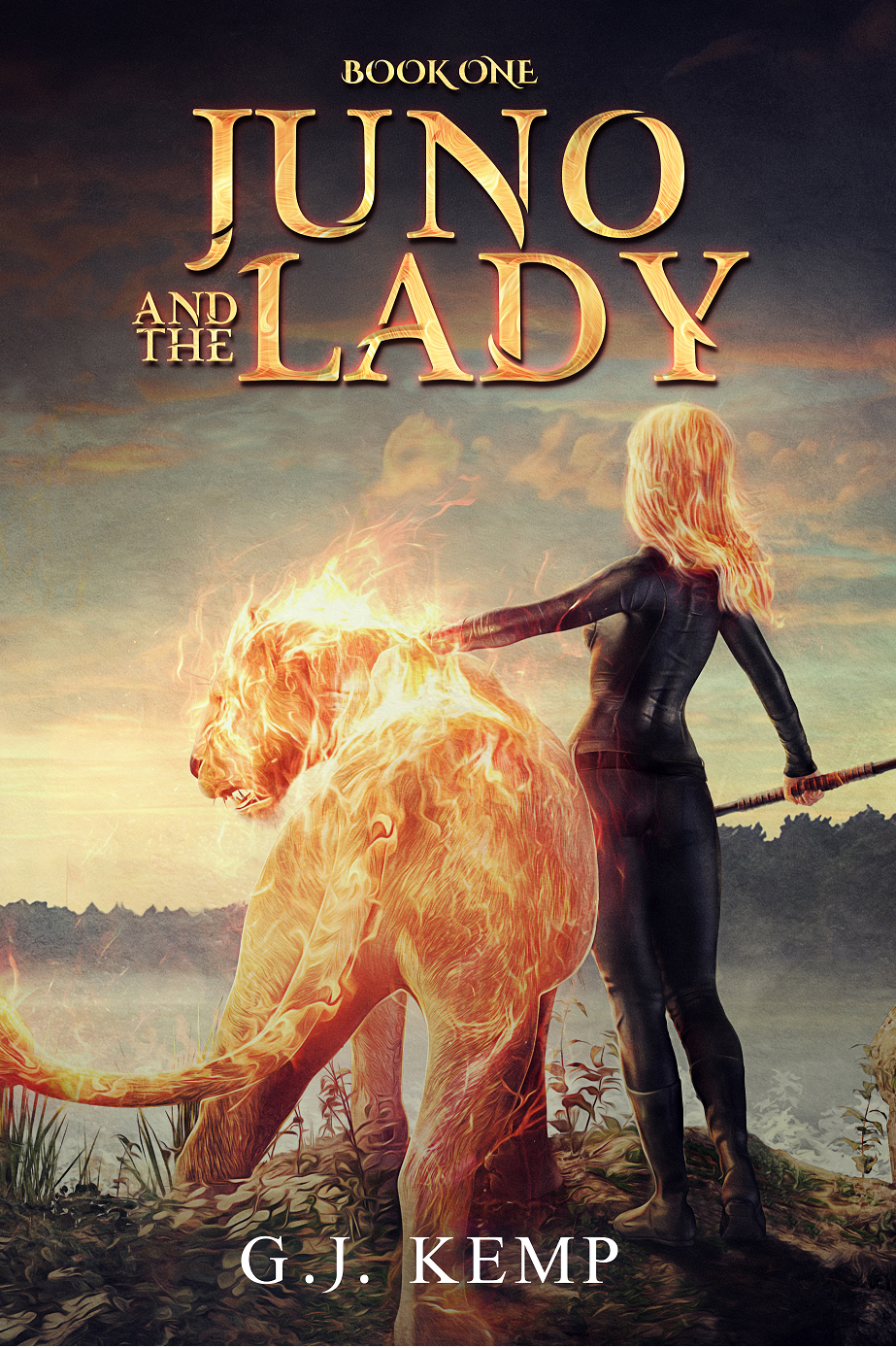 Epic Fantasy, YA Fantasy, Fantasy
Date Published: 16th September 2021
Publisher: SilverWood Ltd
Juno's beloved Petra is dead.
Petra's replacement, the mysterious Lady, has put Juno's best friend Tilly under a dark spell that has left Juno with nobody she can trust.
With only Chax, her kitten, for company, Juno escapes from her school to a town at the bottom of the cliffs.
A town ruled by men.
Alone, scared, and without friends, Juno feels an unknown power growing inside her. A power she knows she will one day have to harness. With all lost, a dark figure from within the shadows cups her mouth and whispers in her ear to keep quiet.
Juno joins her new friends but just as she starts to learn how the world really works, the ill-tempered Dr Viktor demands an audience.
Juno and the Lady is a young woman's journey into a land of the old ways, where men rule, and women are property.
With unlikely friendships, forbidden love and burning magic, can Juno change the conventions of old? Can she save the town? And will she figure out who the Lady truly is?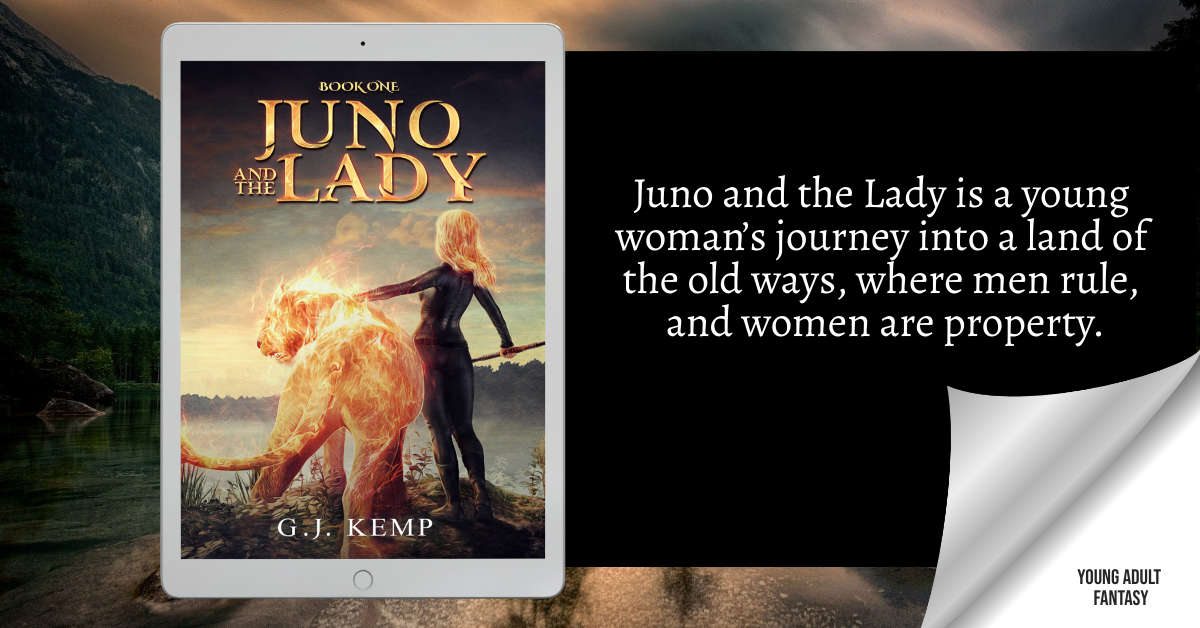 Interview
Is There a Message in Your Novel That You Want Readers to Grasp?
The overarching message for the entire series is one of action and adventure, focusing on magical friendships. I am passionate about story telling through the love and loss of friends. Each book has a second story arc which brings to light some worldly issues. Disability, women's rights, and climate change being a few examples. In Juno and the Lady, the adventure Juno goes on is one of discovery. First not knowing she has no rights, then finding out she hasn't, then entering the journey to get them.
Is there anything you find particularly challenging in your writing?
The most challenging aspect of this series is maintaining control of all the story arcs. Each character has his or her own characteristics and story. They interweave constantly and I am forever mind mapping the connections. It is the most challenging, but also the most rewarding, aspect of writing this epic fantasy series. A lot of my readers love the hooks, twists, and turns the story and characters throw at them as they move along.
Another challenging aspect is world building through show and dialogue. My style of writing focuses on constant human interaction, which means I need the characters to describe the world rather than me telling the reader about the world. It makes a fun challenge as my characters always need to be aware of their surroundings.
How many books have you written and which is your favorite?
In this series, I have written two main titles and one novella. The second main title I will release in June and the novella I will release in May. I would say my favourite is still Juno as it's my first book. It was a labour of love and I learnt so much from it. The story is also the base for introducing so many characters that we will see in the series. Maybe as we go through this series, my favourite will change, but for now, I will stick with Juno.
I have also written a few short stories which I am going to make into another series. Got to keep the focus on this series though as we have a long way to go.
If You had the chance to cast your main character from Hollywood today, who would you pick and why?
The person closest to Juno would be Lindsey Stirling. I know she isn't really Hollywood, but it is her music that I listened to throughout the creation of this book. Lindsey, in my mind's eye, is what Juno would look like. Lindsey also had a difficult journey to get to where she is. She had a major beat down on a television competition and she came back stronger. If I am not mistaken, she was the highest female earner on YouTube in 2012. I think Juno's journey reflects this to a similar degree.
When did you begin writing?
I started writing in September 2019.
Yes, I am a very late starter and it took an extreme effort to get to a place where I was comfortable sending out a book to edit. It took me nearly 2 years and over 1 million words to get Juno to a space where I was happy with it. I wrote every day for two years; Christmas day, Easter, every holiday, you name it; I put words down on the page. And after all of that, what have I learnt? I have learnt that I am only just beginning and I have decades of learning and writing to come.
If you find your passion later on in life, there is never a better time to chase that passion than right now.
How long did it take to complete your first book?
About 2 years. I started in September 2019 and published in September 2021. The first year of writing the book was the learning year. I don't know how many times I re-wrote paragraphs; I would hate to count. After the first year, I found my style, my voice, and from there the writing became a little easier. Emphasis on the word little though, as it is never easy to write a full-length fantasy novel. As time goes by, the goal is to reduce the time to write a novel but to maintain or increase the quality of the writing. Only time will tell!
Did you have an author who inspired you to become a writer?
I distinctly remember asking my mum to buy me all the Enid Blyton books. I was 11 years old at the time and I was immobile because of my second major leg operation. My mum gave me one Enid Blyton book, and I was hooked. I think she rued that day because there was no internet back then so every time I asked for a book it was a trip to the bookstore.
Between Enid Blyton, Tolkien, Stephen King, Dean Koontz and Raymond E Feist, I think my love for books and the want to write slowly grew. Only thing is, now I want to write more than I read, which means I am missing my favourite authors.
What is your favorite part of the writing process?
Outlining all the way. Does that make me weird? A lot of authors hate outlining, but I absolutely embrace it. I think it's where most of the story ideas present themselves. Saying that, as the book is being written, I re-outline constantly, which is because of my characters opening new story arc doors.
I would say then that the two most favourite parts of the writing process are outlining and character surprises.
Describe your latest book in 4 words.
Epic Magical Friendship Fantasy
Can you share a little bit about your current work or what is in the future for your writing?
I have written two books which are in the process of being copy edited and proofread. At the end of this year, I am scheduled to release two main story books (June and December) and three novellas (May, August, October). It is a brutal schedule not only for me but for my copy editor and proofreader. I am determined to get the story to my readers without too much time in between. Join my mailing list at gjkemp.co.uk for updates.
About the Author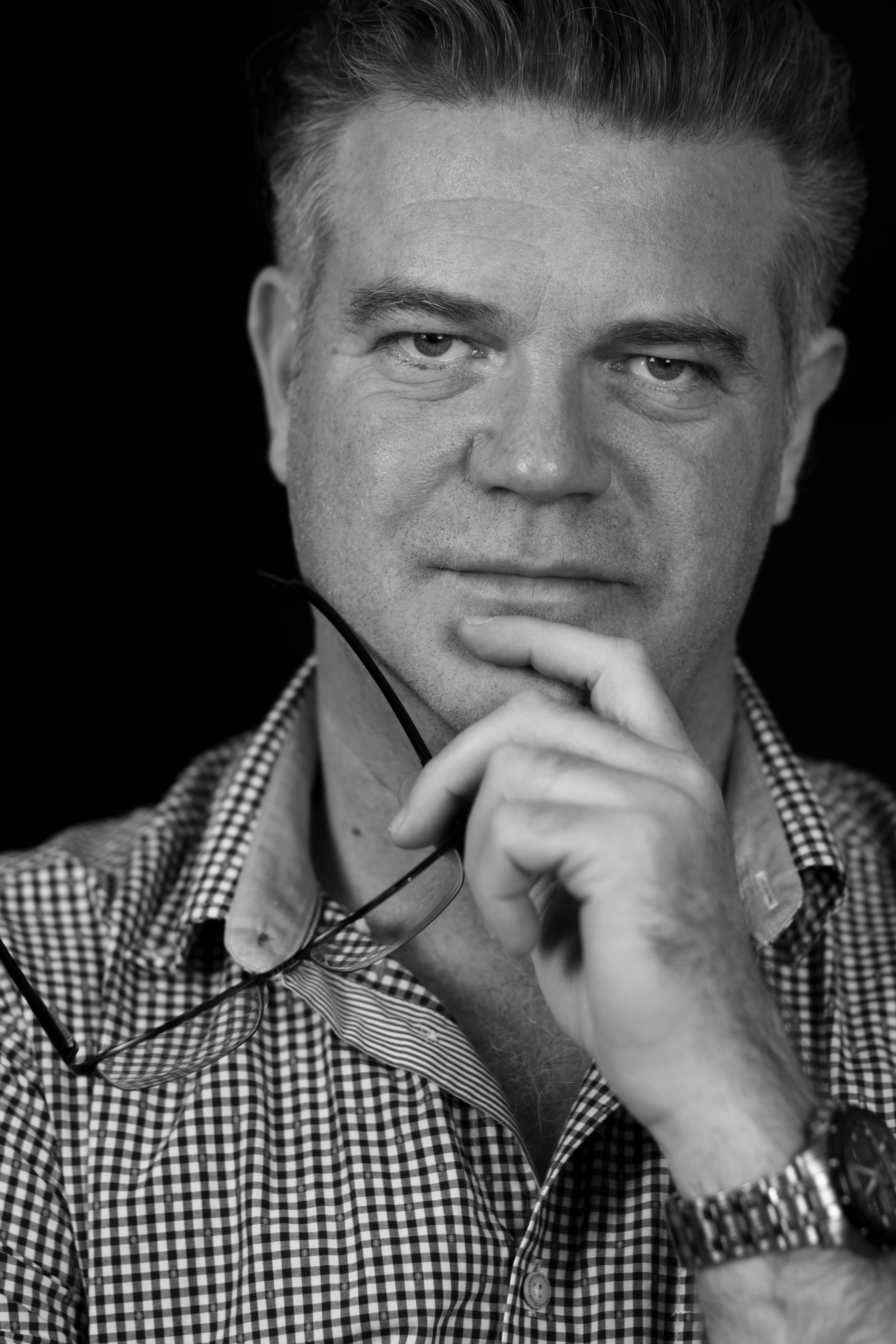 A nomad at heart, GJ has lived in nine countries across Africa, Europe and the Middle East. His career has included working as a Divemaster in The Red Sea, a zookeeper in Israel, and a proofreader in Sweden.Born with cerebral palsy, GJ has spent a lifetime trying to tie his shoelaces while standing up in the hope of not falling over. It is a constant challenge, but sometimes he occasionally succeeds.Finding the love for writing later in life, GJ spends most of his free time going for walks and dreaming of story ideas. He hopes to one day have a small place on the oceanfront where he can walk his dogs on the beach.For more information please visit gjkemp.co.uk
Contact Links
Twitter: @kemp_gj
Instagram: gjkempauthor
Purchase Links
a Rafflecopter giveaway