Date Published:
April 7, 2020
The narrow road is dangerous and full of hardship; it was never intended to be traveled alone. We were always supposed to have guides. And we are also expected to lead others along that path.
Unfortunately, Christian mentorship has been neglected far too long. We are in danger of losing yet another generation to mediocrity and self-interest if we do not act now.
Letters to an Apprentice invites you on a journey--occasionally uncomfortable and revealing--as one young apprentice develops and matures through the influence of one mentor after another. These lessons are shared through a series of letters that use real-life scenarios to prompt innovative ideas that inspire you to become a better mentor or apprentice. Letters to an Apprentice is filled with practical examples and steps to help you:
- find your mentor and make the best of that relationship.
- find your apprentice and pass on what you have learned.
- Create a culture of mentorship in your family, church, ministry, or team.
Join us as we rekindle the ancient discipline of Christian mentorship. Start your own journey, and wade deeper into your place in the body of Christ as you deepen your understanding of the kingdom of God.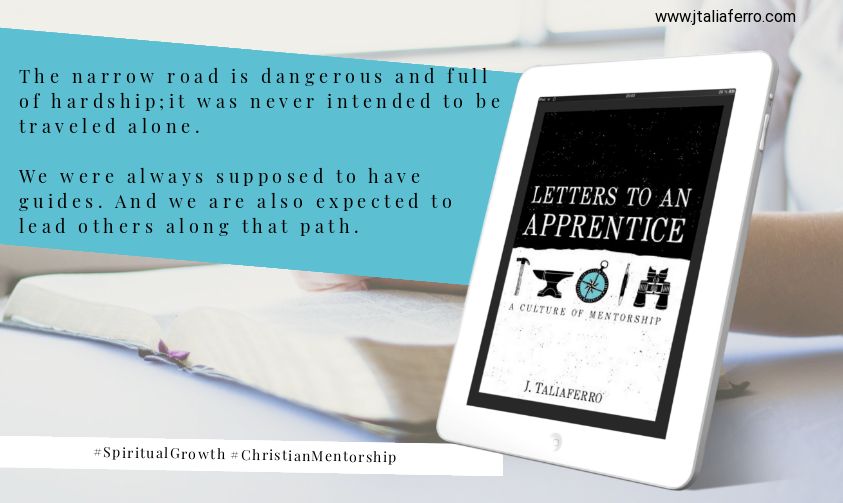 Interview
Is There a Message in Your Novel That You Want Readers to Grasp?
I think what I really want people to catch in "Letters to an Apprentice" is the fact that spiritual growth is intensified and improved with the addition of a mentor. The early church had a simple reproducible system for multiplying disciples, and as we have strayed from their methods we have struggled to inspire new disciples and multiply spiritual discipline and fervor into the next generation. With a simple return to mentorship, we can recapture a key contributor to the zeal of the early Christian church.
Is there anything you find particularly challenging in your writing?
Mentorship requires vulnerability and transparency. If I wanted to capture the hearts of my readers with this critical spiritual discipline I had to demonstrate these traits in the book. It wasn't easy revealing my stumbles and mistakes along the road, but my goal is to set an example of openness that will inspire my readers to invest deeply into their apprentices and hold nothing back. Likewise for apprentices to go beyond the surface and open themselves up to work through their deepest fears and hidden faults.
How many books have you written and which is your favorite?
This is my first book, and so far, it is my favorite. I am working on several different projects that I hope to publish in the coming years. I am especially excited about these upcoming projects, but very proud of the impact "Letters to an Apprentice" is having.
If You had the chance to cast your main character from

Hollywood

today, who would you pick and why?
Since the book is based on my own experiences, I suppose I am the main character in the book. A younger version of Liam Neeson would capture my look and intensity. XXXX
When did you begin writing?
I have enjoyed writing since I was in elementary school. Putting words on paper has always helped me to gather my scattered thoughts into something more concise and impactful. I never considered writing a book until recently. During 2017, I went through a very difficult time. Lies were being told about me and I knew that if I defended myself, I would just make things worse. So, I began to write out my frustrations on the computer. I started lamenting and examining in a way that would harm no one but would allow me to process until the dust settled. Surprisingly, I found the process to be therapeutic and restorative. After a few weeks of venting, I found positivity in my writing again. With no help from me, the truth came to light, the lies were exposed, and I was left with some pretty great content. I decided to continue writing as a form of contemplation and spiritual growth.
How long did it take to complete your first book?
The writing took about six months, It was easy to write. The editing and rewrites were the hardest part and took approximately one year and then publishing was nine months.
Did you have an author who inspired you to become a writer?
Yes, AW Tozer inspired me with his passion for the glory of God. Tozer's insistence that the "people of God" recapture their awe and worship of their Creator always makes me want to get out of my chair, walk out of my house, and tell someone. You know an author is really inspiring you when they make you want to act. Tozer does that for me.
What is your favorite part of the writing process?
I've always been told to write like a drunkard and edit like a surgeon. I actually enjoy the whole process, but my favorite part is during the editing stage, I call it reduction. The word reduction is stolen from the kitchen. Reduction is when you let a sauce simmer and all of the excess water evaporates. It leaves you with a flavorful sauce, one of those sauces that make your mouth water. When I get to the reduction stage in my writing, I try to take all of the superfluous things out, remove the fluff and give the reader sentences that are packed with meaning and chapters that you want to read again.
Describe your latest book in 4 words.
Insightful, practical, motivating, vulnerable
Can you share a little bit about your current work or what is in the future for your writing?
I am currently working on a controversial book that exposes the departure of the Christian church from her given purpose. I utilize my personal experience of breaking my back and being paralyzed in Peru in 2003 and my subsequent rehabilitation and recovery to compare to the current state of the church and provide a roadmap for the church's rehabilitation. My goal is for the church to regain her place as a revolutionary force in the world, a tool to build the kingdom of God, rather than a weak and self-focused entity that is easily influenced by culture and politics.
About the Author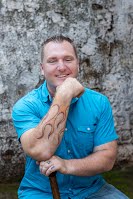 J Taliaferro is not your stereotypical missionary. From a small Texas town to traveling the world for the sake of the Gospel. J has 20+ years of cross-cultural experience, the majority in partnership with the International Mission Board. On this journey with him are his wife Susan and four children: Victory, Memphis, Ember, and Daniel. From church planting with remote tribes in the Amazon and Andes to impacting war torn lands and refugee populations in Sub-Saharan Africa, J has demonstrated his dedication to God's calling and his passion for Christian mentorship. The numerous missionaries trained by J are currently serving all around the globe. Check out www.jtaliaferro.com for his most recent thoughts on mentorship, church planting, biblical manhood, Christian growth, and current events.