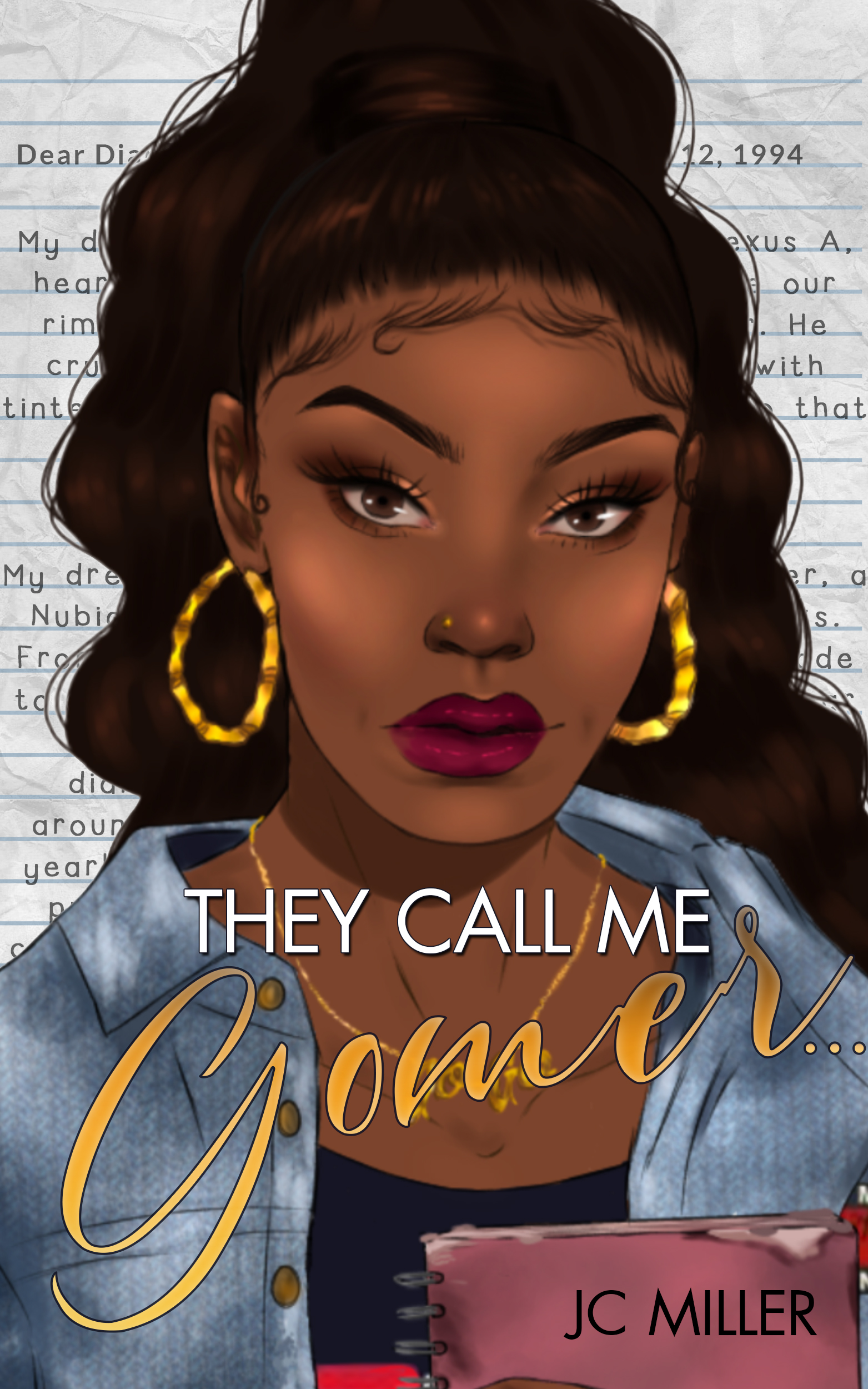 NA Urban Christian Fiction
Date Published: Release day Nov. 5th 2020
Publisher: Jess, Mo' Books LLC
"Dear Diary, On September 3, 1982, two things happened that I'll never forget: I acquired an older sister, and I fell in real love. But tell me, what does an eight-year-old know about love?"
For nearly a decade, Hosea Felix and Gomer Williams were inseparable. She loved him from the moment she laid eyes on him. Their friendship was iron-clad until temptation rocked Gomer to her core. Somewhere along the way, she fell for another guy and traded young love for instant pleasure. Not only is Jeri Cole fine—he is a bonafide gangsta, unattainable, and off-limits. Jeri was all Gomer could think about, and the only thing she thought she wanted. Despite her big sister already laying claim to him, not much could stop Gomer from clawing at the possibility of love and diva status. Getting with Jeri felt right...but at what cost?
Gomer never backed down. She is the original bad girl—ratchet, bougie, and insatiable. Feel like you wanna dislike her? Well, get in line.
They Call me Gomer… JC Miller's sophomore spin-off novel enthralls readers with a deeply woven, emotionally heart-tugging take on the Book of Hosea. By examining rape culture, drug addiction, family secrets, and the vulnerabilities of young Black girls in pursuit of fortune and fame, this contemporary tale gives those in search of a good dra-mance all the feelings!
She will chase after her lovers but not catch them; she will look for them but not find them. Then she will say, "I will go back to my husband as at first, for then I was better off than now.
Hosea 2:7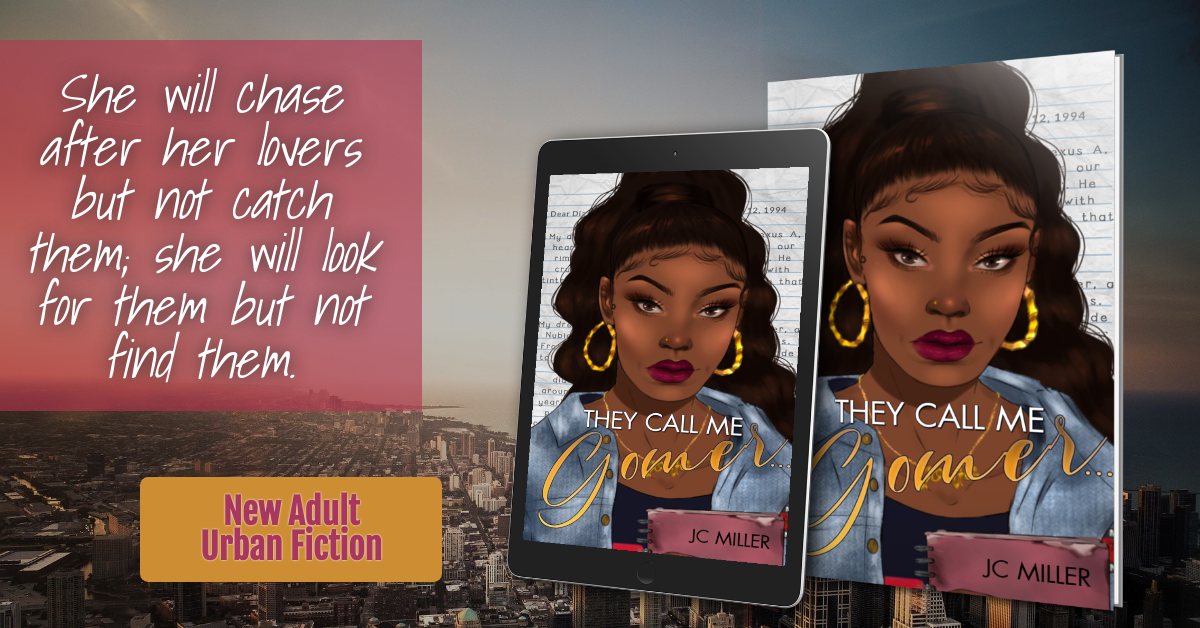 Is There a Message in Your Novel That You Want Readers to Grasp?
The message in They Call Me Gomer… is that no matter how unfaithful we are, God is the faithful lover of our souls. When we throw His love away, He continues to redeem us.
Is there anything you find particularly challenging in your writing?
I have always found making time to write particularly challenging. I think it stems from the fear of having nothing to say. But once I start writing, my free expression takes over. Then the words are not the problem anymore-- editing then becomes the issue. Lol!
How many books have you written and which is your favorite?
I have penned three books, a trilogy, a devotional guide with recipes, and my latest, a novel. The trilogy, I Am Rahab: A Novel is the closest to my heart. I wrote it while caring for my mother before transitioning into her glory.
If You had the chance to cast your main character from Hollywood today, who would you pick and why?
Gomer is unquestionably ready for Hollywood. She is nothing but drama. However, Rahab's alluring nature is fit for the limelight. Her innate ability to charm an audience has prepared her for the big screen.
When did you begin writing?
From early on, I enjoyed telling stories and writing them down on folded paper, mimicking a book. I drew the pictures and everything! There is something about transferring your thoughts into an account from beginning to end. It is a feeling that can not be emulated.
How long did it take to complete your first book?
My first book, which turned out to be three books, took five-plus years to write. During that time, I cared for my mother and used writing to escape the realities of her failing health.
Did you have an author who inspired you to become a writer?
As a child, I adored Judy Bloom. My fourth-grade teacher, Ms. Silver, ordered books to help with my reading and ignited the interest in documenting the stories in my head. Throughout my life, I have had exemplary teachers that each played a part in molding me to become a writer.
What is your favorite part of the writing process?
Discovering the story as my spirit relates it. I'm one of those people who writes by the seat of my pants. I know what I want to write about, but the story unfolds itself. That always gives me a terrific rush. I ooh and ahh right along with everyone else.
Describe your latest book in 4 words.
Pure adulterated dra-mance!
Can you share a little bit about your current work or what is in the future for your writing?
Yes, sure. Currently, I am working on a modernized spin on the story of Mary Magdalene. Sex worker, saint, sinner, witness, wife, and entrepreneur, Magdalene had an extraordinary life. She also suffered from mental health issues. I want to explore the stigma attached to mental illness in the upcoming novel and why women suffer in silence.
About The Author
JC Miller lives in the scenic Pocono Mountains of Pennsylvania with her husband, children, and floppy-eared Bassador pup.
Raised by a single-mother in the Bronx, JC pulls from early experiences to showcase the soul of the ghetto through faith-based novels. She also dedicates much of her time uplifting women via her blog and creating content with partner MR Spain, through their publishing company, Jess, Mo' Books LLC.
On her days off, you can find JC whipping up her famous Red Velvet Cake and listening to songs from her impressive vinyl record collection.
Contact Links
Purchase Link