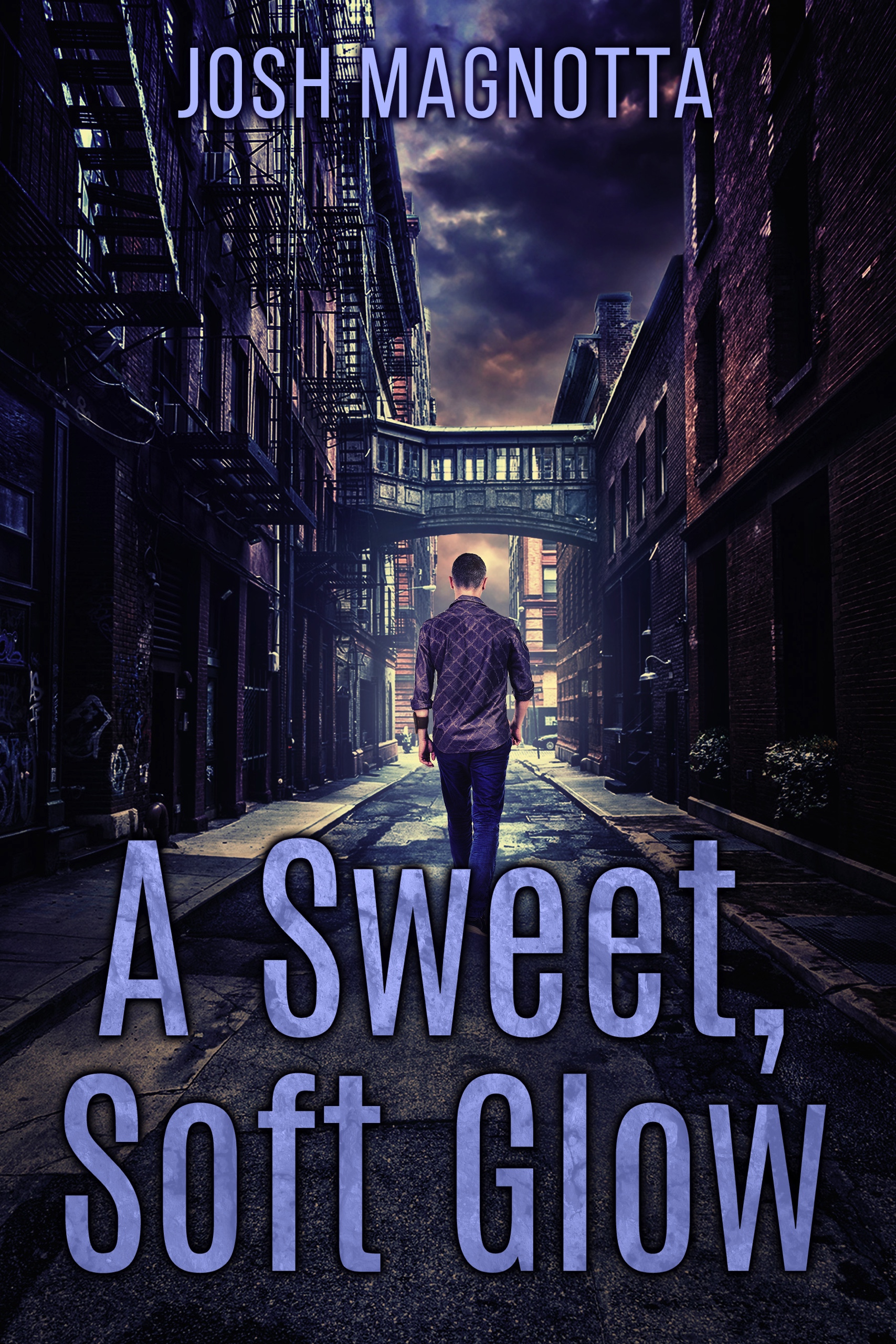 Date Published: December 15, 2020
Publisher: FyreSyde Publishing
In the ten years since John Malley lost his wife and daughter, he has slowly faded into obscurity in a rural Pennsylvania town. He spends his days at the local bar and tries to numb the pain of his loss. That is, until Ted's Dead Rose Tavern becomes the home of the biggest mass killing in the history of the town. John, the lone survivor of the killing-spree, is forced on the run. He heads north where he hopes to hide out at his brother's house.
Meanwhile, in New York City, young Melanie Parker investigates a disturbing new trend she discovered online. From what she has learned, metallic black bands worn along the forearm are responsible for some form of mind control. Skeptical of this theory, Melanie embarks on a night time excursion that places her in the middle of a riot in the middle of the city. Melanie fights for her life as chaos spreads throughout the city.
As John witnesses the events in New York, he is compelled to take action. But once in the city, John is forced to confront his past.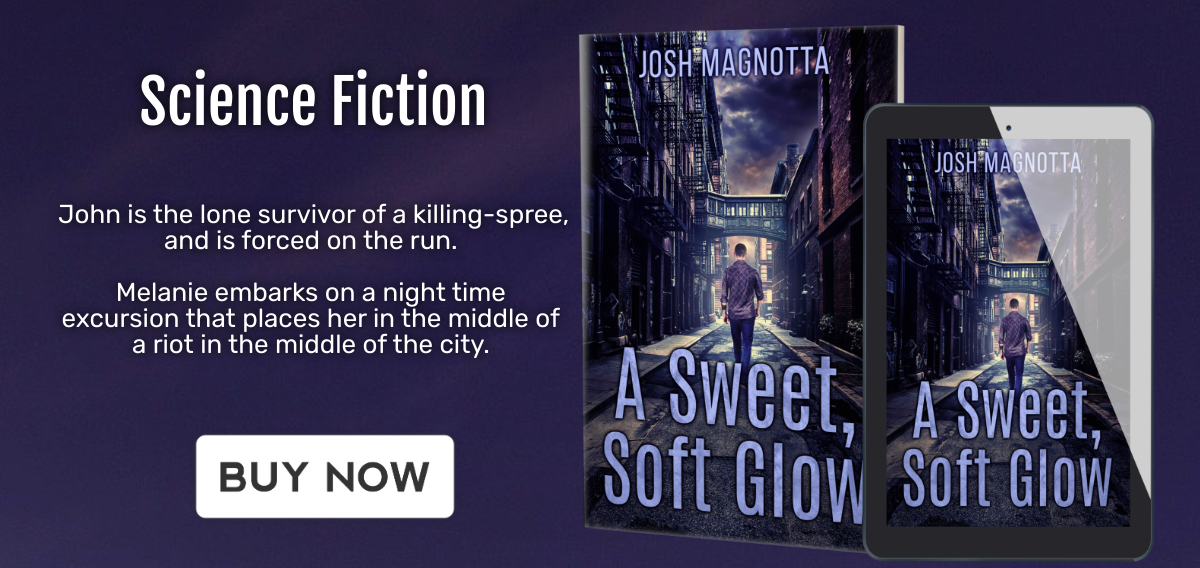 Interview
Is There a Message in Your Novel That You Want Readers to Grasp?
I would just like people to consider the influence social media and similar technologies play in their lives.
Is there anything you find particularly challenging in your writing?
There are always times when you hit writer's block and don't really know where to go next. But besides that, I can't think of anything. Writing is a creative outlet for me and a way to escape.
How many books have you written and which is your favorite?
A Sweet, Soft Glow is my first novel. I am working on a second. I published a science fiction anthology in summer but Glow is my only full-length novel at the moment.
If You had the chance to cast your main character from Hollywood today, who would you pick and why?
Josh Brolin.
When did you begin writing?
I have always enjoyed writing. I started to really feel confident about writing in elementary school after receiving a compliment from a teacher.
How long did it take to complete your first book?
Because I wasn't consistent it probably took a little longer. I think it was about a year and a half. But when you add the editing process and all of that it was over two years.
Did you have an author who inspired you to become a writer?
Not really.
What is your favorite part of the writing process?
I enjoy the process that comes before I even begin writing. The daydreaming, questioning, what if, scenario building phase that is vital to creating the story even though I am not actually writing at that point.
Describe your latest book in 4 words.
Fear, control, loss, pain
Can you share a little bit about your current work or what is in the future for your writing?
A Sweet, Soft Glow was inspired by the impact of social media on the way we think and act. Through a symbolic device, characters become pawns used for the destruction of humanity. Taken to an extreme, I look at the way society could easily fall victim to sinister plots without even knowing what is happening.
For my next story I am looking at branching out and writing something in the realm of romance.
About the Author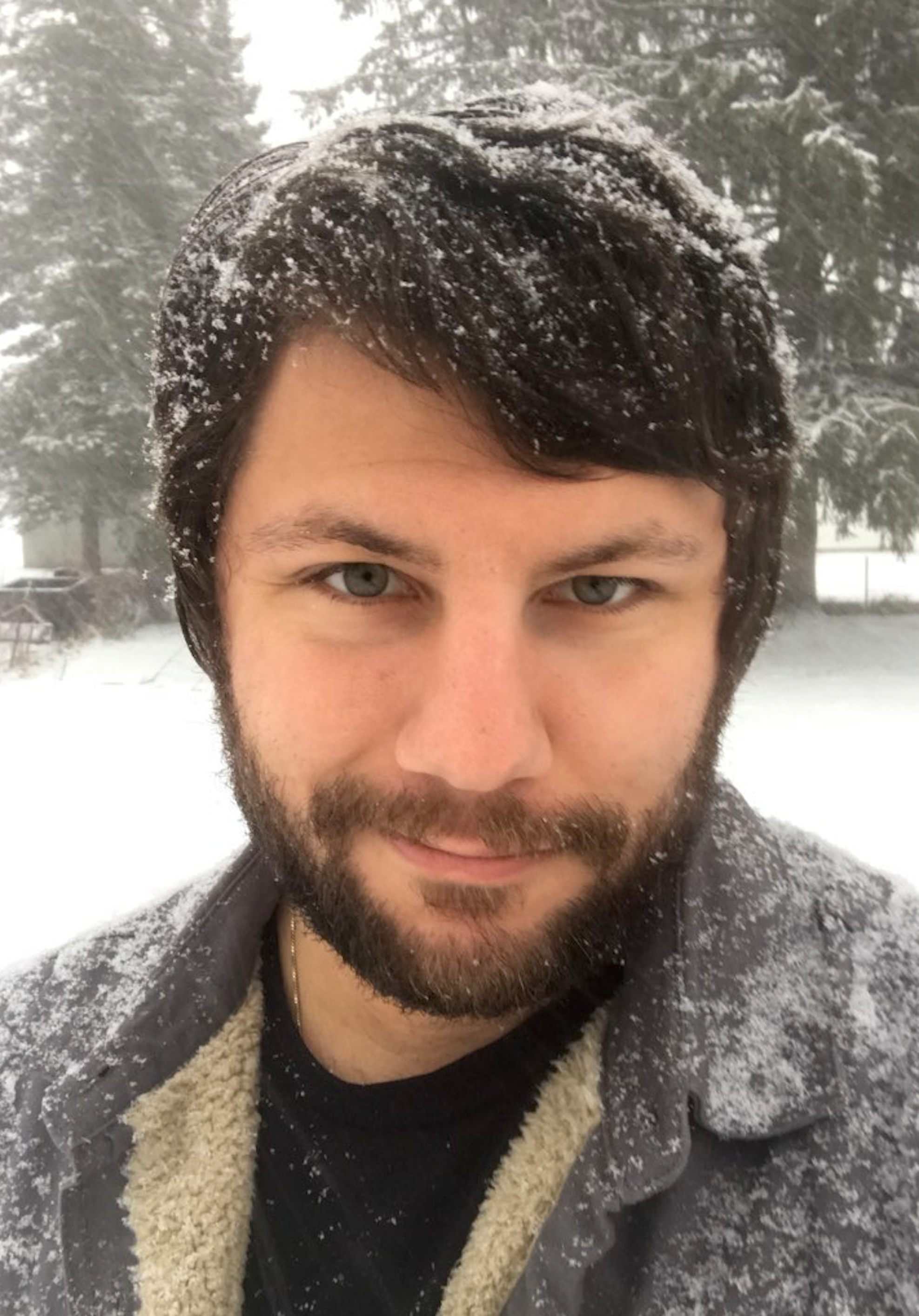 Josh Magnotta has been a resident of northern Pennsylvania for most of his life. Throughout his early life and teenage years he was an avid writer but during college drifted away from the passion as work and other priorities took precedence. In 2014 he graduated from college and soon began working a swing shift in a factory. It was here, during off shifts where Josh would read during the night to stay awake, that his passion for writing was rekindled. After leaving the factory-life behind Josh went back to college and began work on his first novel, A Sweet, Soft Glow. He has since been writing ever since.
Contact Links
Purchase Links
a Rafflecopter giveaway