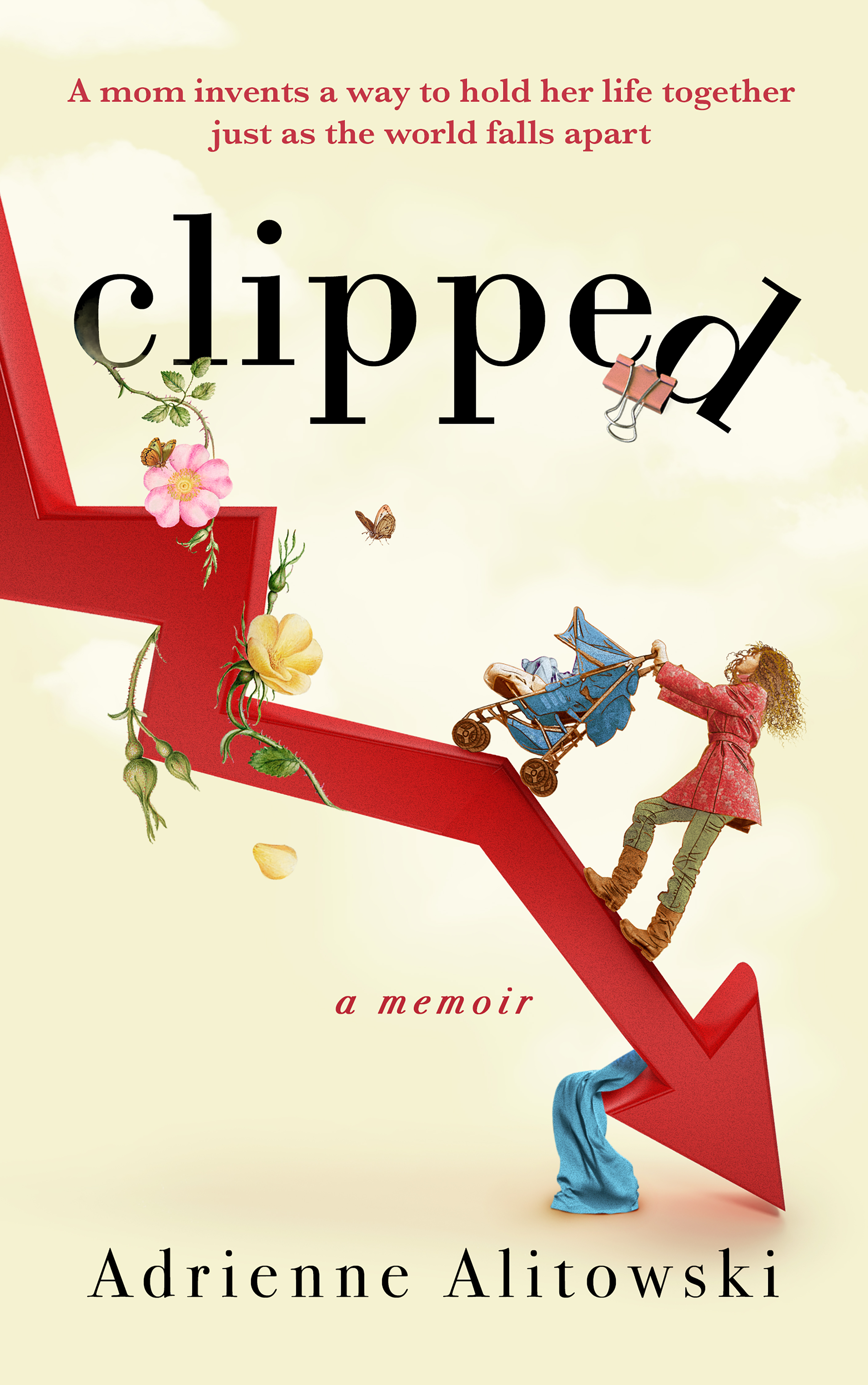 Memoir
Date Published: November 4th 2021
Publisher: Acorn Publishing
Clipped is a quirky memoir about a new mother whose desperation to get her baby to sleep catapulted her into becoming an inventor and a small business owner—just before the world fell apart in 2008.
As a full-time mother and entrepreneur, Adrienne Alitowski rolled out her invention, blankyclip®, to retailers across the country, including over thirty stores in the Buy Buy Baby national chain. LA Parent Expecting and Kids Today both made blankyclip a "Top Pick." The United States Patent and Trademark Office awarded her three utility patents and a trademark. All that fabulous glory aside, Adrienne also learned what it's like to fly halfway around the world to a Chinese factory and to be pregnant, throwing up on the street just before an investor meeting. These experiences led her down a path to write this memoir about sticking to your vision and being open to finding gold in the muck.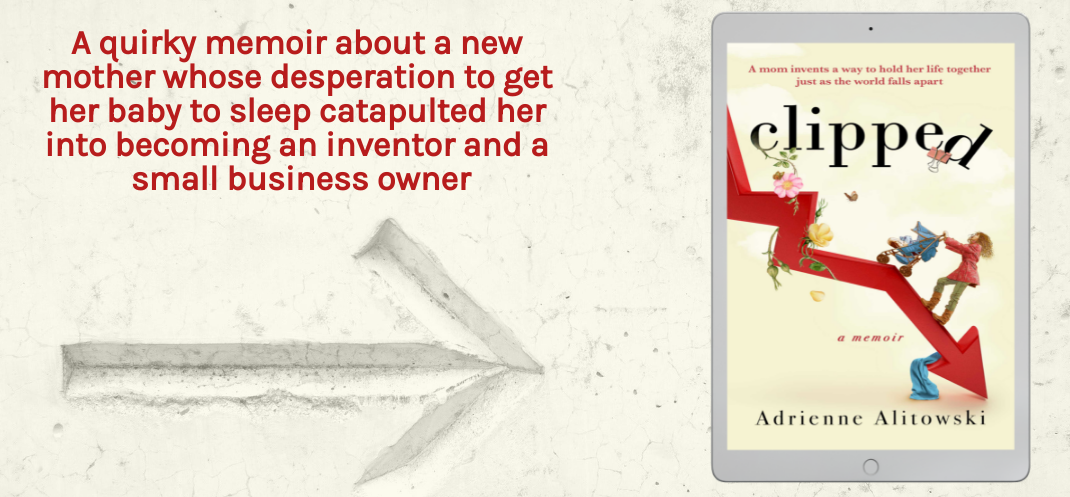 Interview
Can you tell us a little about the process of getting this book published? How did you come up with the idea and how did you start?
I decided to write this book after having lunch with a friend, back in 2011. She told me that what I had gone through with my small business was something that warranted writing about. She thought a book about the Great Recession and its impact on small businesses was something that people needed to read about, and that my book could be a "cultural artifact of the time." I started to write and used my daily journals and emails to help me remember all of the important details of what I went through. It was very cathartic!
What surprised you most about getting your book published?
I have been so delighted by people's responses as they've begun to read the book. People who I wouldn't have thought would connect with the material have told me they are really enjoying it. I was also surprised how quickly it became a Bestseller on Amazon! Very exciting!
Tell us a little about what you do when you aren't writing
I have two teenagers, so my attention is on raising them and providing all that they need to have their lives go smoothly. Over the years writing the book, being a mom has been a very big priority. I've written around their schedules. Soon they will be out of the house, so I don't regret being so available to them. It has given me so much joy.
As a published author, what would you say was the most pivotal point of your writing life?
When I hired an editor and heard her say that she believed in the book very strongly, that gave me a lot of confidence. Up until that point it had been my husband and friends who encouraged me. Her vote of confidence meant so much because she was the first person who didn't know me who believed my story was worth telling. Writing a memoir is a very vulnerable type of writing, so it meant a lot.
Where do you get your best ideas and why do you think that is?
Since I was writing a memoir it was important for me to tell the truth. I think in the end it comes down to sitting at the keyboard and forcing yourself to do the work. I like to print out pages and hold what I've written. It always helps me think through a passage to see it and hold it. My husband has been a great sounding board over the years. I'm lucky I can talk through ideas with him. He knows me so well and always pushes me to dig deeper.
What is the toughest criticism given to you as an author?
I think in the beginning of writing my story I felt it was important to let people know how things affected me. It stung a bit to hear that I had to remove all of that. To trust that someone reading could understand the emotional place I was in just by telling what was happening was a complete leap of faith for me. But I am so glad I was given this critique as it made my writing so much stronger.
What has been your best accomplishment as a writer?
Finishing my memoir, of course! Lots of people start books but they don't all finish them. I'm very proud of finishing.
How many unpublished and half-finished books do you have?
I'm proud to say this was my first book and I published it. It did take me 10 years to get here, but better late than never!
About the Author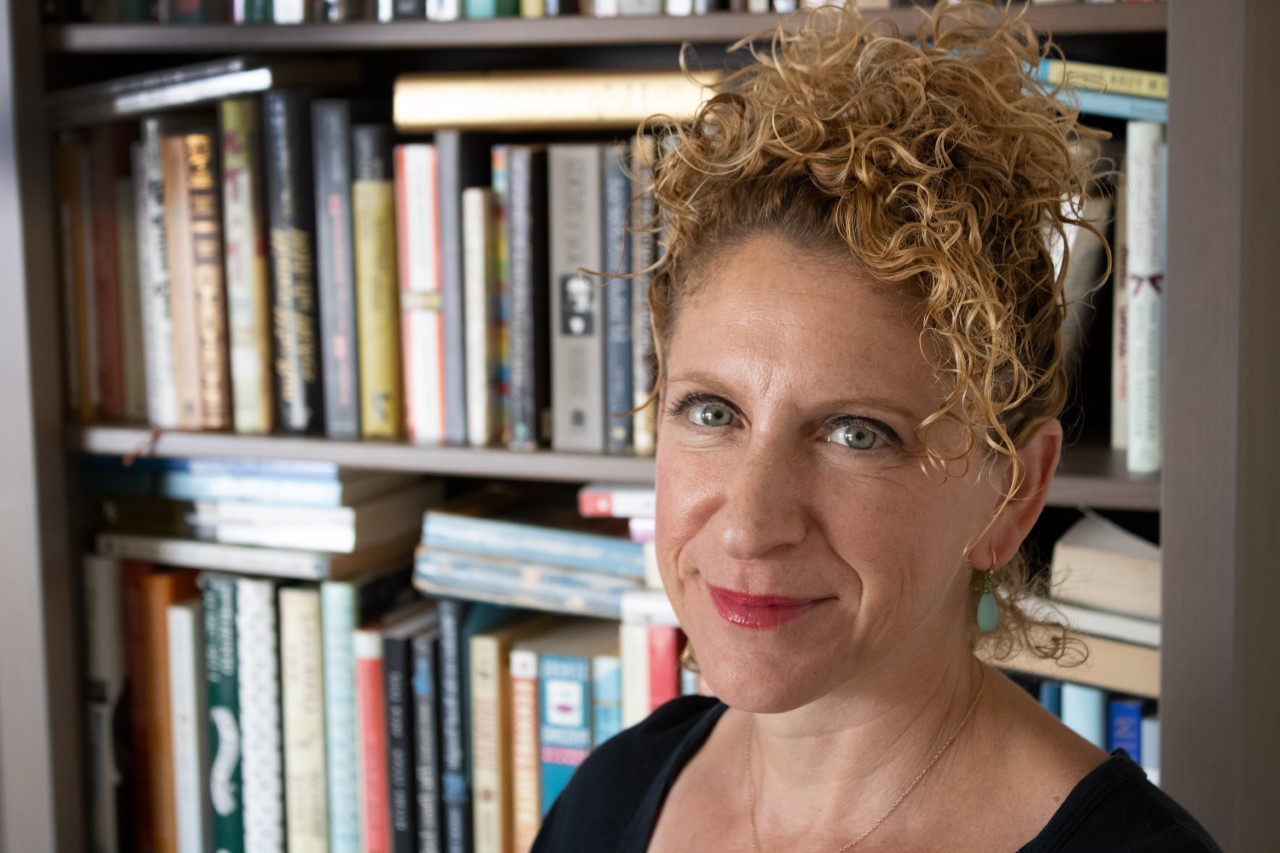 Adrienne Alitowski invented, patented, and manufactured blankyclip®, a stroller accessory. She sold blankyclips nationally in Buy Buy Baby as well as in many boutiques across the country and around the world. As an actress, she performed on Broadway and toured with the National Theatre of the Deaf. Her television credits include Will & Grace, Just Shoot Me!, Everybody Loves Raymond, and Beverly Hills, 90210, among others. She produced and co-wrote her one-woman show, Just Tell Them You're From Scarsdale, which she performed in New York and Los Angeles. She created, produced, and performed in the celebrity benefit Glen Mary Glen Rose: Women Do Men, in Los Angeles, which raised funds for breast cancer research as well as awareness about the lack of diverse roles for women. She is the mother of two and lives in Los Angeles with her family. Clipped is her first book.
Contact Links
Purchase Links
a Rafflecopter giveaway