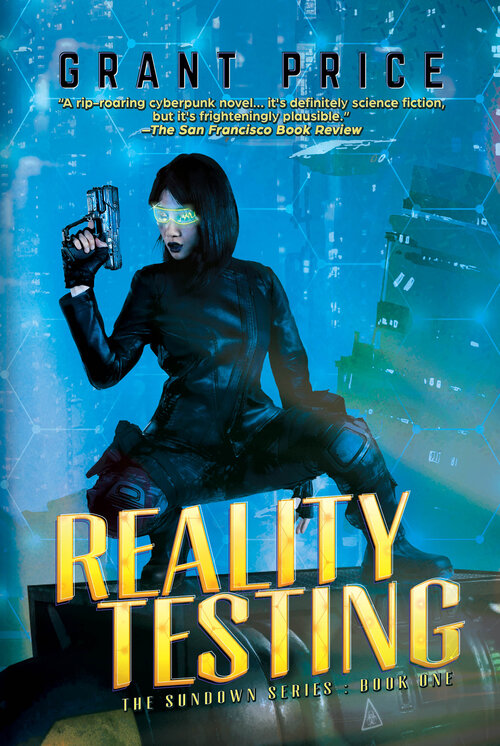 Cyberpunk
Date Published: 01-27-2022
Publisher: Black Rose
Welcome to Berlin. Population: desperate. In the throes of the climate crisis the green tech pioneers are king, and if you aren't willing to be their serf then you're surplus to requirements.
Carbon credit for sleeping on the job. That's the offer a dreamtech puts to Mara Kinzig, and she jumps on it. After all, the city ain't getting any cheaper.
Then somebody changes the deal while she's dreaming in the tank.
Now Mara has a body on her hands, an extra voice in her head, and the law on her tail. Only the Vanguard, a Foreign Legion of outcasts seeking an alternative path in the dust between the city states, might be able to help her figure out what went wrong. First, though, she'll have to escape the seething streets of Berlin alive.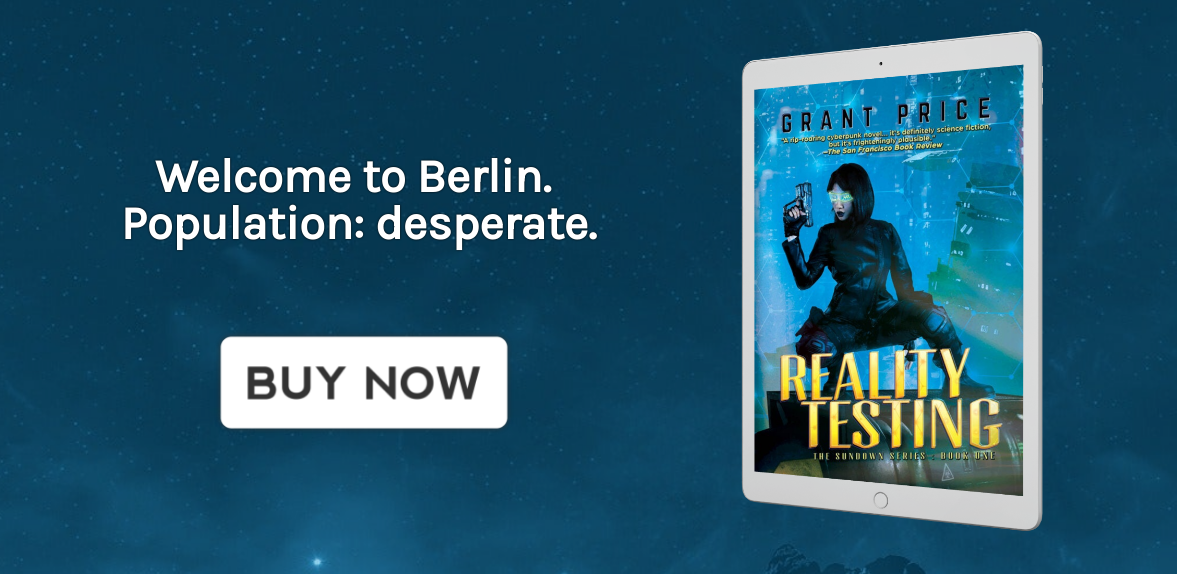 Interview
Is There a Message in Your Novel That You Want Readers to Grasp?
I suppose there's a warning in there not to rely on a magic bullet to solve the climate crisis. Digital technology, clean fuels, carbon capture: no one thing is going to save us from our own collective sense of greed and entitlement. Believe in them all you like, but don't mistake optimism for complacency, and don't assume this gives you carte blanche to keep pursuing destructive behaviours at individual level (fast fashion, flying, meat consumption, investing in cryptocurrencies, etc.). Besides, any green technologies that might have a chance at saving the world will probably be coopted by corporations and exploited to the point where any promise they once held is irrevocably lost. I'm available for kids' parties, by the way.
Is there anything you find particularly challenging in your writing?
With each book, I find it more and more difficult to care about the promotional aspect. You spend a year and a half writing, then you take it to a publisher where it is either accepted or rejected. Then it takes another year to appear. And then you're supposed to pretend like the ideas are new and the characters are still close to your heart, all for the sake of selling a few paperbacks and digital copies. Let's say you hit it big with some novel, for whatever reason: it's the same cycle, only on a far larger scale and with more pressure to deliver. That's what I find a challenge: Knowing that the end point of writing is promotion within a rigged capitalist system. Man, I'm grumpy today.
How many books have you written and which is your favorite?
I've written six books, two of which have been published, two of which haven't, and two of which are at various stages of completion. My favourite is the one I'm polishing now, a novel about an Afghan refugee who flees to Berlin from Iran and becomes a boxer. It is based on a friend of mine; much of it is his story, and I'm just putting it to paper for him. I haven't had any success with publication outside of sci fi so far, but I hope this one will turn the tide.
If You had the chance to cast your main character from Hollywood today, who would you pick and why?
I'd hope Mara would be played by Evan Rachel Wood because a. She's a badass, and b. Her character of Dolores in Westworld (the half season I watched) is Mara to a T.
When did you begin writing?
I started writing stories when I was a kid, but I began doing it in earnest from 2015 after I grandly quit my job to become a respected, modestly successful, financially independent author. Six years in and it's going swimmingly (it isn't – I do translations to pay the rent). But you know: that hot new cyberpunk genre I've been hearing about should be a goldmine.
How long did it take to complete your first book?
Like, writing it? Maybe five months. Revisions took another year. And then no agent wanted it, so I threw it out on Kindle, where it remains, unloved and mostly unread, to this day. I often think about taking it down, but it's a reminder for me not to become Mr. Hubris again.
Did you have an author who inspired you to become a writer?
Oh boy do I, and it's only the most obvious White Boy choice ever: Jack Kerouac. Here's a tip for parents: If you don't want your cisgender hetero son to scupper their career in order to move to Berlin to take drugs and sleep around and entertain lofty aspirations of becoming a serious writer, don't let him read On the Road and definitely don't let him come into contact with The Dharma Bums. Recipe for insufferability.
What is your favorite part of the writing process?
Finishing the first draft, I think. Once I get that last line down, my entire being is gilded by satisfaction and I float from one room to the next believing anything is possible. For 20 minutes.
Describe your latest book in 4 words.
Help, it's the future.
Can you share a little bit about your current work or what is in the future for your writing?
So my boxing book is in the bag, and I have a first draft of the loose sequel to Reality Testing. I've just started a new novel about a guy whose dad dies, and he (classic) goes on a kind of journey of self-discovery, during which he realises he suffered quite a lot of violent abuse as a child – and this abuse, along with the wider relationship he had with his father, has informed who he is in the present. Coming soon to a Kindle self-publishing platform near you, probably.
About the Author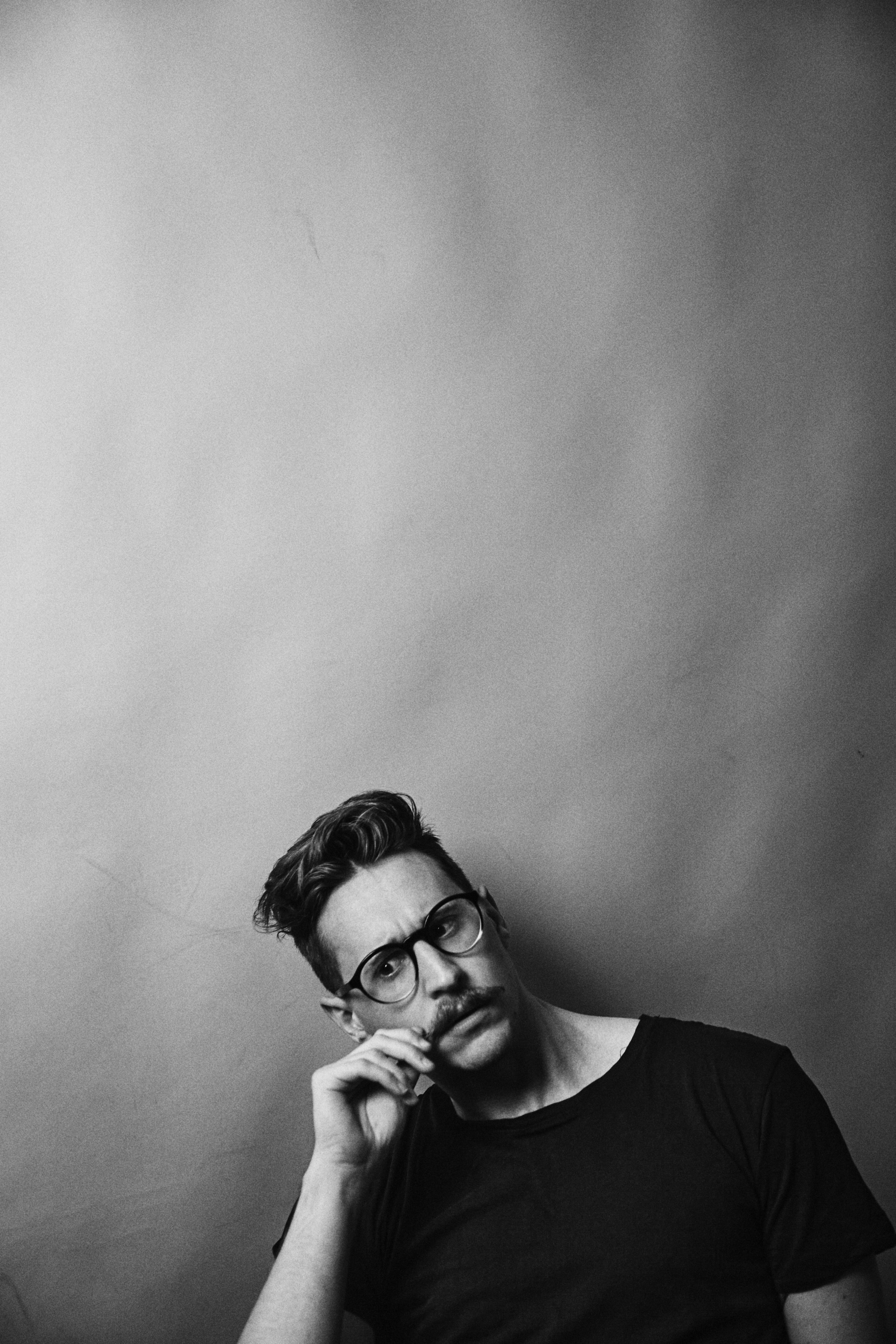 Grant Price is the author of three novels: Static Age (2016), By the Feet of Men (2019) and Reality Testing (2022).
He has lived in Berlin, Germany, for too long.
Contact Links
Instagram: @mekong_lights
Purchase Links
a Rafflecopter giveaway